Description
#InnovationStories is the premium innovation event in the UK for marketing professionals and innovators from the creative industries. This year we will giving you access to the hottest start-ups, live demos of the newest tech from HoloLens and Google, insight into the latest innovations from companies like Aardman and Domino's, discussions on talent strategy, a download on the latest tech trends coming out of SXSW Interactive and to top it all off a Celestial dining experience by Bompas and Parr!

If you are a Marketing Director, Brand Director, Brand Manager, Innovation Director, Strategist, Creative or someone who has a passion to drive Innovation and change the industry for the better, make sure you book up quickly as it's a sell-out each year.
The session has been divided into 4 key strategic content areas along with start and ending Keynotes addressing the hottest innovation topics today:
Innovation Stories: A peek into the best innovation from leading brands
Startups: Get a feel for grassroots innovation from the most cutting edge startups around
Talent: A panel discussion from industry leaders on innovation & talent strategy
What's next: A roundup of key trends in tech innovation straight from SXSW
Opening Keynote
Kristen Bennie, Head of Open Experience, RBS
Just over a year ago, Kristen conceived and led the creation of Open Experience. Open Experience is a place where people from across the organisation and elsewhere come together to collaborate, explore, design and develop new opportunities. Kristen's career spans roles in agency, software and brand always working at the intersection of design and technology.
Kristen will share her thoughts and experiences on challenging a large organisation to innovate and act like a startup.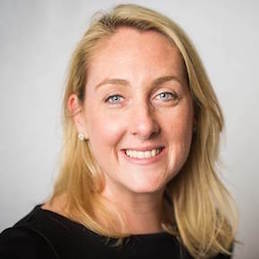 Innovation stories
Join Dan Efergen, Creative Director at Aardman, Sara Canavan, Product Owner at Domino's Pizza, Tom Ollerton, Innovation Director at We Are Social and Nicki Sprinz, Business Director of ustwo London and co-founder of Ada's List as they share their latest innovations leading the way across the UK with behind the scene insights into the 'how' and 'why'. Their stories will inspire creative thinking and enable you to drive innovation across your own business.

Startups brought to you by the Friday Club
Friday Club London, founded by Richard Fearn, is at the avant-garde end of the start-up scene curating the hottest start-ups from the world of AdTech and beyond. Hear from 4 start-ups Pecha Kucha style and then network with them to discuss new ways of doing business.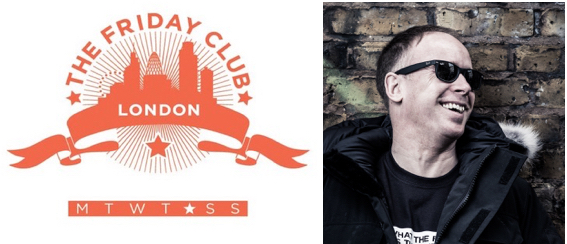 Talent
What have Mike Islip, CEO, DigitasLBi, Pip Jamieson, Founder of The Dots, Tolu Farinto, Founder of LFA, and Nicole Yershon, Founder of Innovation People all got in common? They are all on a panel discussing their belief that to drive business innovation you need to innovate every dimension of your talent strategy. Let's ditch talk of Gen Z and Millennials and instead focus on solving the new talent conundrum. Nishma Robb, Head of Ads Marketing at Google will kick the session off with a keynote to set the scene.



What's next...
The freshest round-up of the most exciting tech to come out of SXSW. Hattie Matthews, Managing Partner, Karmarama gives the Innovation view, Lorenzo Woods, Chief Innovation Officer, DigitasLBi the Technologists view along with Laura Jordan-Bambach, Chief Creative Office, Mr President & Co-Founder, SheSays the Creatives view. Don't worry if you didn't get a ticket to SXSW - these guys will bring the best of Austin to you right here in London.



End note
Tracey Follows, Chief Strategy and Innovation Officer, The Future Laboratory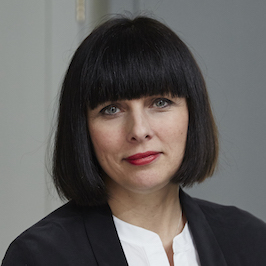 Tracey is the Chief Strategy & Innovation Officer at The Future Laboratory, appearing in a list of top Female Futurists in WIRED. She specialises in Foresight and Futures consultancy, guiding brands towards future growth, and was the recipient of the 2016 Women in Marketing Special Award for Outstanding Contribution to Marketing.
Tracey worked in advertising for over 20 years, agency and client-side, was a Campaign top ten strategist for many years, and Chair of the APG 2013-2015. She has influenced the strategies of the biggest brands across media, tech and retail and continues to help global brands like Diageo, Virgin and Google create the future.


Live Demo's
Will be carried out during the breaks by Nathan Gaydhani, HoloLens Research Consultant for Cityscape Digital and Tom Roope, Creative Lead at Google ZOO for Google Tech.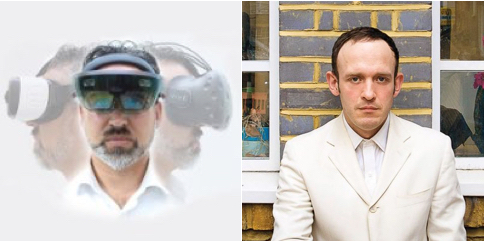 Bompas and Parr present - Celestial Dining
Taste the stars, swallow the galaxy and cook with sun at a unique dinner conceived by Bompas and Parr for Innovation Social. Guests will be taken on a journey that pushes the boundaries of taste and smell inspired by the galaxies around us and inspired by the real responses of those that have been there. From eating like an astronaut, to food and drink that literally tastes of deep space, to using compounds from space itself as condiments, to cooking with plasma - the superheated matter that stars are made of, the dinner promises be a galactic feast for all the senses.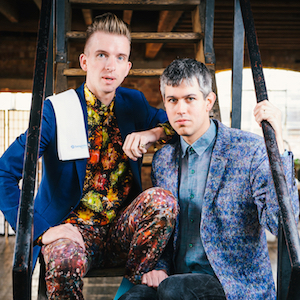 Hosts...
Innovation Stories is curated and hosted by Will Harvey, Innovation Lead at VCCP, Nadya Powell, CEO of Innovation Disorder and Lawrence Weber, Managing Partner Innovation at Karmarama.

Why you should attend:
Agency Folk: Innovation Stories will give you real case studies of innovation. You'll leave with the evidence needed to persuade your clients that to survive they need to stop talking about innovation and actually start doing it. Get ready for change.
Brand Folk: Business models can succeed and fail in just three years as competitors and new entrants innovate and turn existing models upside down. To survive you need to be in a restless cycle of innovation. This session will give you the inspiration, information and live examples to give you the confidence to innovate. Time for change.
Doors open at 12.15 for a bite of pizza, talks start at 13.00 and to end grab a beer or a glass of wine for an hour of networking between 18.00 - 19.00. Dinner from 19.30 onwards.
Please note, this event is for Agency Folk, Brand Folk and Students only.


Who are Innovation Social?
Innovation social is an affiliation of innovation leaders from the agency, brand and startup worlds. They have a common passion to drive innovative thinking and disrupt UK business for the better.

We will have the amazing Natalka Talkowska from Natalka Design, recording all the stories in pictures which we will share via our blog after the event.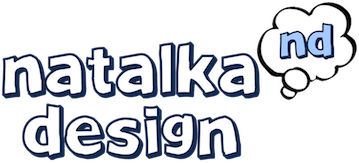 A MASSIVE Thank You to our partners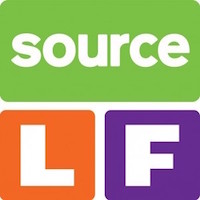 Because Source LF are all about Connected People, Connecting People, Creative Social is the perfect event to sponsor as people can network whilst benefiting from leading industry knowledge. We are sorry that other recruiters are not able to attend this session.

Our Offical Media Partner, The Drum

We would also like to say a special thanks to our venue partners, DigitasLBi - a top notch venue for creative thinking.
AN IMPORTANT NOTE FOR WHEELCHAIR USERS AND THOSE WITH REDUCED MOBILITY
We are a firm believer in inclusivity and diversity and would like to welcome everyone we can to our event. However, due to the age and design of the DigitasLBi building (a former brewery), there could be potential safety issues evacuating individuals with mobility issues from the basement space. So, if you (or someone you have booked a ticket for) has reduced mobility, please contact us at least a week in advance of this event. That way, we can make every effort to accommodate the individual needs, ensure suitable assistance is available, and ensure that everyone is satisfied with the proposed arrangements for evacuation in case of emergency. Also, we can provide a complimentary companion ticket to you (or someone you have booked a ticket for) at this event if needed, just let us know their name when you contact us.
We are sorry for the inconvenience but do hope you understand, so far we are delighted to say that with advance warning, we have been able to accommodate everyone.
Thank you.
Save