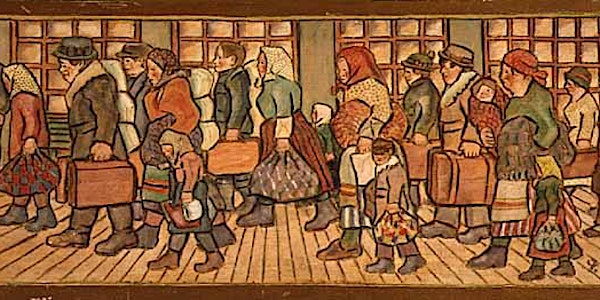 Integration in an era of global migration: a case study of refugees in Scot...
Event Information
Location
Queen Margaret University
Room 3092, Queen Margaret University, Edinburgh
Edinburgh
EH21 6UU
United Kingdom
Description
Does diversity threaten social cohesion? Can we afford to welcome migrants? What is it like to live as a refugee in a country very unlike your own?
Many high income countries seem to be becoming increasingly troubled by the fear that growing ethnic and cultural diversity resulting from globalisation is threatening social cohesion. Ideological tussles about approaches to the 'integration' of migrants have raged for decades. The migration of large numbers of refugees across Europe during 2015 and 2016 has brought this debate to the fore. There has undoubtedly been a wide-scale out pouring of compassion and recognition of the need to provide sanctuary from danger. However, many are asking how and even whether such large numbers of refugees can successfully settle into European societies.
Scotland has been receiving asylum seekers, mostly in Glasgow since 2001, and in the last year over 200 Syrian refugees have arrived in local authorities across the country. The Scottish approach to integration provides a unique case study by which to look at the global challenge of refugee migration and integration. For this Grand Challenges seminar we have convened an experienced panel to outline the key academic debates, provide insights from policy, practice and personal experience of the refugee journey.
Dr Alison Strang, Senior Research Fellow at the Institute for Global Health and Development at Queen Margaret University and chair of the New Scots strategy will outline the grand challenges for refugee integration worldwide drawing on research and policy.
Dr Dermot Gorman Consultant in Public Health Medicine, Lothian NHS Board will discuss the challenges of providing healthcare to newly arriving refugee families within the context of his work in needs assessment and health service provision for ethnic minorities and migrants in the Lothian area.
Alistair Dinnie is the Refugee and Migration Programme Manager at the City of Edinburgh Council and project managed Edinburgh's initial response to the UK Government's Syrian Resettlement Programme in 2015. He now manages a team that supports the Syrian families resettled in Edinburgh under this scheme as well as other adult refugees and asylum seekers with a range of national and ethnic backgrounds.
We have also invited a number of Syrian refugees living in Edinburgh to join us and to share their perspective on the experiences and challenges of fleeing from conflict and making a new home here.
The panel session will be followed by a chaired discussion and then drinks and an opportunity for informal chat.
If you are unable to attend in person, please feel free to join us in our interactive webinar session. Details are available in the ticket type area.
We will also be sharing a video of the session after the event, so please follow us on Facebook or Twitter for notifications of when the video is available.
Date and time
Location
Queen Margaret University
Room 3092, Queen Margaret University, Edinburgh
Edinburgh
EH21 6UU
United Kingdom