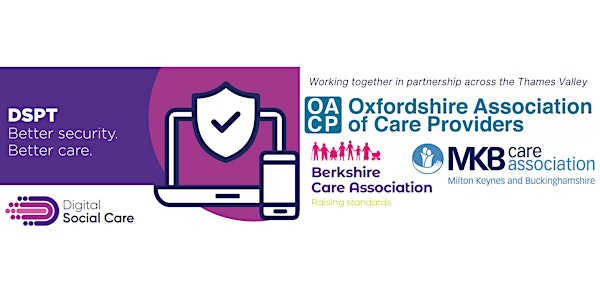 INTERACTIVE WORKSHOP: Updating the DSP Toolkit (Review and Republish)
In this FREE workshop you'll be able to get your questions answered and your problems solved in time to resubmit for the June 2022 deadline.
About this event
Get your questions answered and your problems solved in this FREE 90-minute workshop, just in time to republish your DSP Toolkit for the 30th June 2022 deadline. This is an interactive workshop, our DSPT team is here to work through your queries to make it easier for you.
Suited to: Adult Social Care providers who have already completed the DSP Toolkit and are looking to update their submission for the new toolkit year.
The attendees could be anyone in your organisation who might be involved in the administration of the toolkit. This could be, but is not limited to, the owner, the registered manager, an ops manager or specified data protection team member, a data 'champion', or an administrator.
This offer of support is part of the Better Security, Better Care programme, funded by NHS Transformation Directorate (formerly NHSX) to support data and cyber security across the adult social care provider sector.