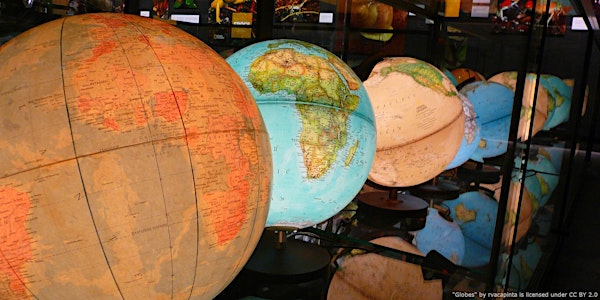 Intercultural Competence and Foreign Language Learning in HE
Intercultural Competence and Foreign Language Learning in HE: Present and future directions
About this event
The Department of Modern Languages at the University of Exeter is hosting an online two-day conference to bring together researchers, professionals and practitioners with expertise in integrating Intercultural Competence in the teaching and learning foreign languages in Higher Education.
The three speakers and their presentations are:
Troy McConachy: Developing intercultural understanding in teaching and learning pragmatics. (1 July).
Prue Holmes Developing global citizens through critical intercultural pedagogies. (2 July).
Amy Rossomondo: On integrating language and intercultural learning: Opportunities for structuring and assessing development among students at foundational levels. (2 July).
Intercultural competence can be broadly defined as a wide range of cognitive, affective, and behavioural skills that lead to effective and appropriate communication with people of other cultures, and thus the 'ability to interact with 'others', to accept other perspectives and perceptions of the world, to mediate between different perspectives, to be conscious of differences' (Byram, Nichols, and Stevens, 2001: 5). Intercultural competence is essential to operate in our multicultural world and language learners are in an ideal position to engage actively with cultural diversity. During their academic experience, they experience and reflect on how communities of people engage through other languages in different social practices grounded in their own values and beliefs, and make sense of the world they live in.
The process of languaging is a social one and it is inextricably interwoven with the mechanism of making sense through language learning of 'the supercomplex variety of human experience' (Bennett, 2000). It is through this process that we are able to understand better also our own culture and identity. Although the centrality of the development of intercultural competence in language learning makes Modern Language and Foreign Language programmes ideal sites of intercultural expertise there is a need to articulate more clearly and explicitly its richness and value as well as its contribution to the Internationalization and Global Citizenship Educational HE agenda and its future directions.
Location and Time
Online event hosted via Zoom by The University of Exeter - Department of Modern Languages and Cultures. This event is free to attend. The time will be in BST. Please check your emails for the links and the programme.
Data Protection and Privacy
To aid organisation of this event, attendee information may be shared with relevant staff in the University e.g. a list of attendees could be provided to the University host, guest speaker.
We will store your information securely, so that we can communicate to you about the event (e.g. cancellation of event, changes to the itinerary, a satisfaction survey).
We delete our access to personal information on Eventbrite after 6 months.
More information on the University's privacy policies can be found here.
For more information on Eventbrite's own privacy policy, please visit this page.