Event Information
Location
Royal College of Art
Dyson Building
1 Hester Road
London
SW11 4AN
United Kingdom
Description
>> scroll down for all the events in the series <<
---
International Lectures Series - upcoming events:
ILS 6: Exhaust: Art, Simulation + Accumulation - John Gerrard
Monday 21 January 2019, 6:30pm, Gorvy Lecture Theatre
Centring on recent works: Western Flag, alongside an overview of older pieces such as Dust Storm, this lecture focuses on subjects of time, ecology, simulation and waste. Engaging with how the medium of simulation is well suited to speak of conditions of time post-cinema and how accumulation can be represented in a specifically new manner. The artist will also question the degree to which artists should take ownership of what can be called algorithmic space and present strategies for production outside of the single author model, alongside addressing divisions between art schools and other areas of knowledge generation.

John Gerrard (b. North Tipperary. Ireland 1974) is an artist working in Dublin and Vienna, best known for his sculptures, which typically take the form of digital simulations displayed using real-time computer graphics. Recent solo exhibitions include : Solar Reserve, LACMA, LA, USA, Western Flag, Somerset House with Channel 4, London, England, Power.Play, Ullens Centre for Contemporary Art, Beijing, China, Infinite Freedom Exercise, Pinakothek der Moderne, Munich, Germany, Solar Reserve, Lincoln Center in Association with the Public Art Fund, New York NY, Exercise, Borusan Contemporary, Istanbul, Turkey, Pulp Press (Kistefos), Kistefos Museet, Jevnaker, Norway, Exercise (Djibouti), Modern Art Oxford, Oxford, England. Gerrard's work is in the collection of Tate, London; MoMA, New York; SFMOMA, San Francisco; LACMA, Los Angeles; Hirshhorn Museum and Sculpture Garden, Washington; Kistefos Collection, Norway; IMMA, Dublin; Borusan Contemporary, Istanbul, M+, Hong Kong. John Gerrard is represented by Thomas Dane Gallery, London and Simon Preston, New York.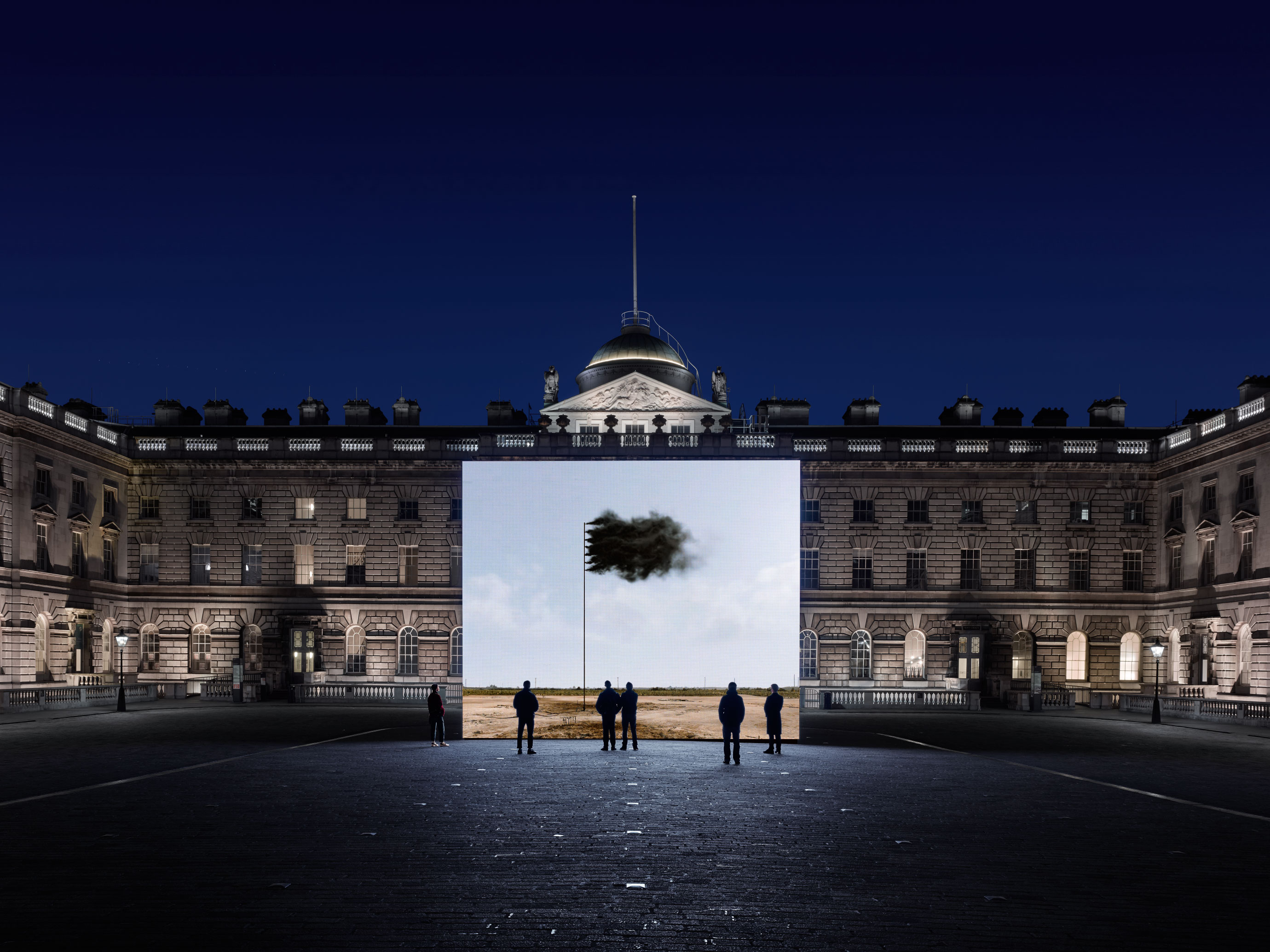 ---
International Lecture Series - past events:


(past) ILS 2: Nothing is a Closed Circuit - Felicity D. Scott
Thursday 25 October 2018, 6:30pm, Lecture Theatre 1
Focusing on Chilean-born artist/architect Juan Downey's 1969 sculpture With Energy Beyond These Walls, this lecture revisits his electronic and cybernetic works of the late 1960s and early 1970s, reading their structurally ambivalent semantic and operational logics, and their modes of switching, as harboring a political vocation, one becoming more evident, and more urgent in the wake of the military coup d'état in Chile and the assassination of its democratically elected, socialist President, Salvador Allende. Departing from readings celebrating Downey's early works as paradigms of interactivity or as inviting "participation," I want to argue that they are better read as allegories the shifting semiotic, media-technical, institutional, economic, and geopolitical matrix that emerged after World War II, a largely US-dominated realm that informed so many aspects of the so-called New World Order of the Cold War and its many forms of violence. Downey was not only necessarily embedded within this matrix but proves an insightful guide to its mode of operation and its stakes for architecture, art, and environmental projects. Recasting the architect as a savvy "information worker," an agent capable of refunctioning environments through interfering with messages, as harboring vocational skills for "detection, processing and dispersal of information," Downey's works modeled environmental systems as they operated as techniques of power, both upon the bodies and psyches of subjects as well as in a wider geopolitical domain. Hence in 1977 he connected technical systems and energy sources explicitly to "wars, repression, colonialism, racism and other atrocities," desublimating the political stakes at play in his long-standing engagement with that US-led apparatus, the often-brutal political, economic, and geopolitical logics of which played out all too violently in Chile in 1973 and beyond.
Felicity D. Scott is Professor of Architecture at Columbia University's Graduate School of Architecture, Planning and Preservation, where she directs the PhD program in Architecture (History and Theory), and co-directs the program in Critical, Curatorial and Conceptual Practices in Architecture (CCCP). Her books include: Architecture or Techno-Utopia: Politics After Modernism (MIT Press, 2007), Ant Farm (ACTAR, 2008), Disorientation: Bernard Rudofsky in the Empire of Signs (Sternberg Press, 2016), and Outlaw Territories: Environments of Insecurity/Architectures of Counterinsurgency (Zone Books, 2016).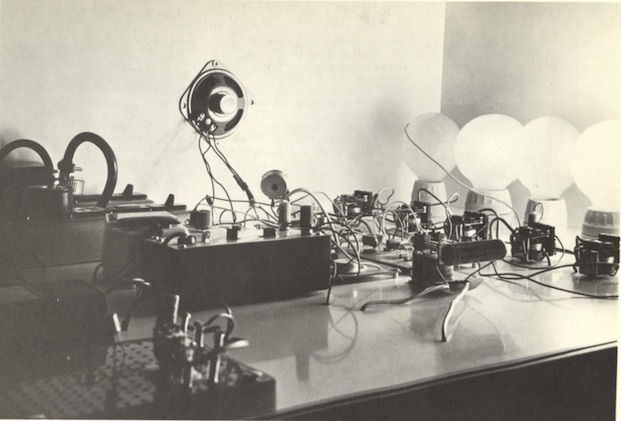 ILS 3: War and Architecture: Geopolitics and Modern Architecture in/around East Asia
Jianfei Zhu
Tuesday 6 November 2018, 6:30pm, Lecture Theatre 1

Responding to a rising tension across the Pacific and arguing that we are yet to fully understand how war has impacted on perception, design and planning in modern architecture, this talk explores a narrative of modern architecture of Northeast Asia where war and geopolitical relations play a crucial role. This talk will share theoretical reflections and empirical cases – around a cluster of states in and beyond the region. Arguing for a borderless, networked approach, this study also explores how strategic thinking may become entangled with aesthetic obsessions, as Paul Virilio first sensed on the Atlantic Wall.
Jianfei Zhu, PhD (UCL), teaches and writes in Chinese and English. He is the author of Chinese Spatial Strategies (Routledge, 2004), Architecture of Modern China (Routledge, 2009), and Forms and Politics (Tongji University Press, 2018). His essays include 'A Celestial Battlefield' (AA Files, 1994), 'Criticality in between China and the West' (Journal of Architecture, 2005), 'Robin Evans in 1978' (Journal of Architecture, 2011), and 'Empire of Signs of Empire' (Harvard Design Magazine, 2014). He pioneered the introduction of Foucault and social theories into architectural studies in/on China. Aiming to integrate political and formal concerns, he is working on a geopolitical narrative of modern architecture around a cluster of states.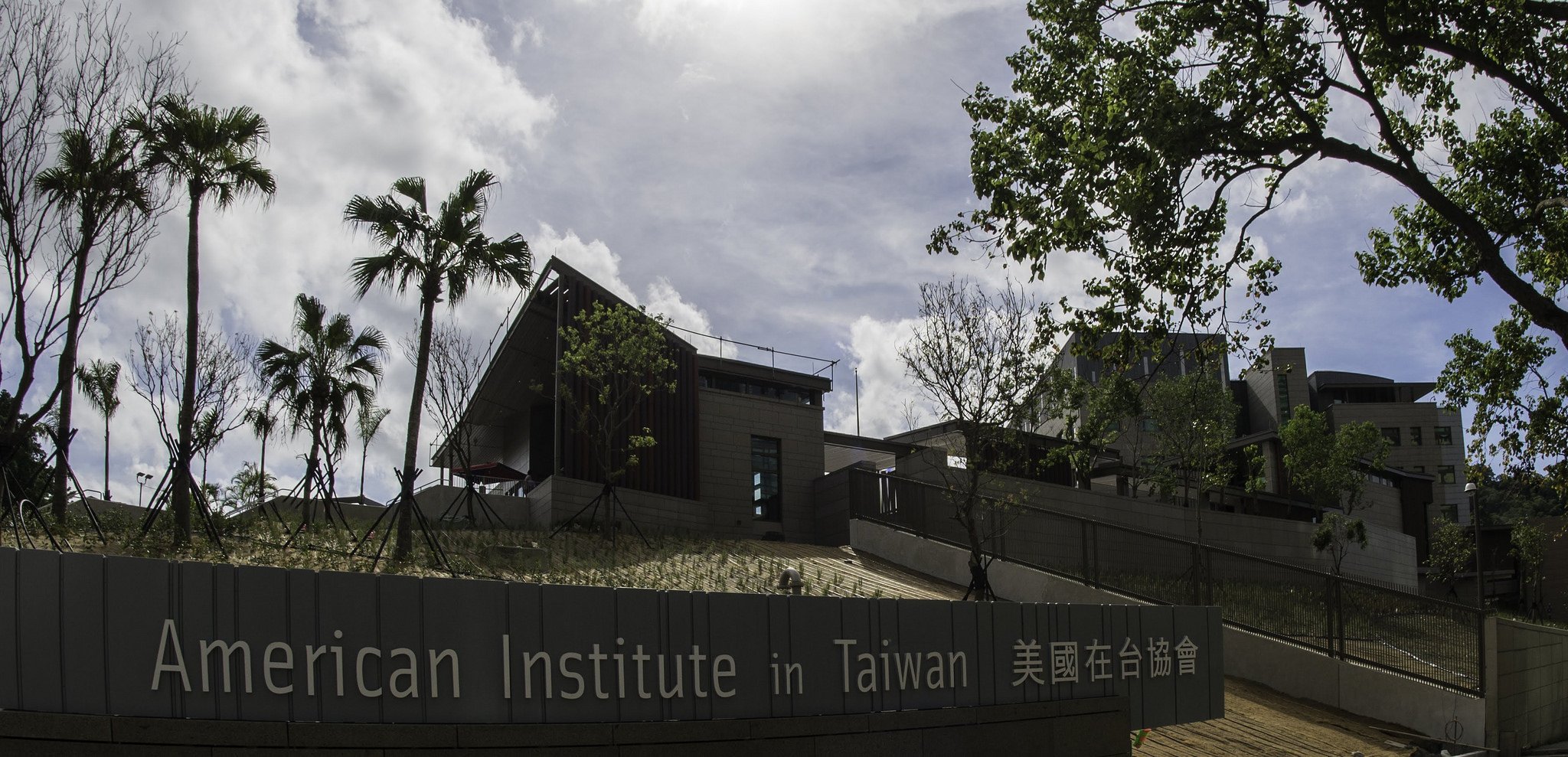 ILS 4: Uses - Structure
NP2F (Paul Maitre-Devallon & Nicolas Guerin)
Thursday 8 November 2018, 6:30pm, Lecture Theatre 1
This lecture will focus on the vital link between structure and uses. Through different projects, different scales, we will speak about how we create and design our projects according to their specific uses. We will put the emphasis on our project for the Mediterranean Institute of the the city and territories (IMVT), Marseille's Architecture, Urbanism and Landscape Design school, where uses, structure and composition converge.
NP2F is an architectural practice founded in 2009. The office counts today fifteen people spread between Nice and Paris and working on projects all over France and abroad. The projects on which the NP2F office works on are both architectural and urban projects and its areas of expertise are sports, housing, cultural and educational buildings, places of relaxation and restoration, public spaces. The office acquired a strong knowledge of sports spaces in the metropolitan area of Paris by curating the exhibition "Sports, portrait d'une métropole" for the Pavillion de l'Arsenal in 2014. NP2F has successively delivered the National Center for Circus Arts - a teaching and sports building for the Ministry of Culture, multi-sports fields for the city of Alfortville and a physical education ground in Paris. The office is currently developing other sports projects such as the Sports Cathedral in Bordeaux Brazza. Furthermore, the office won last year the competition leading to the construction of the new Mediterranean institute of the the city and territories in Marseille (the city's Architecture, Urbanism and Landscape Design school).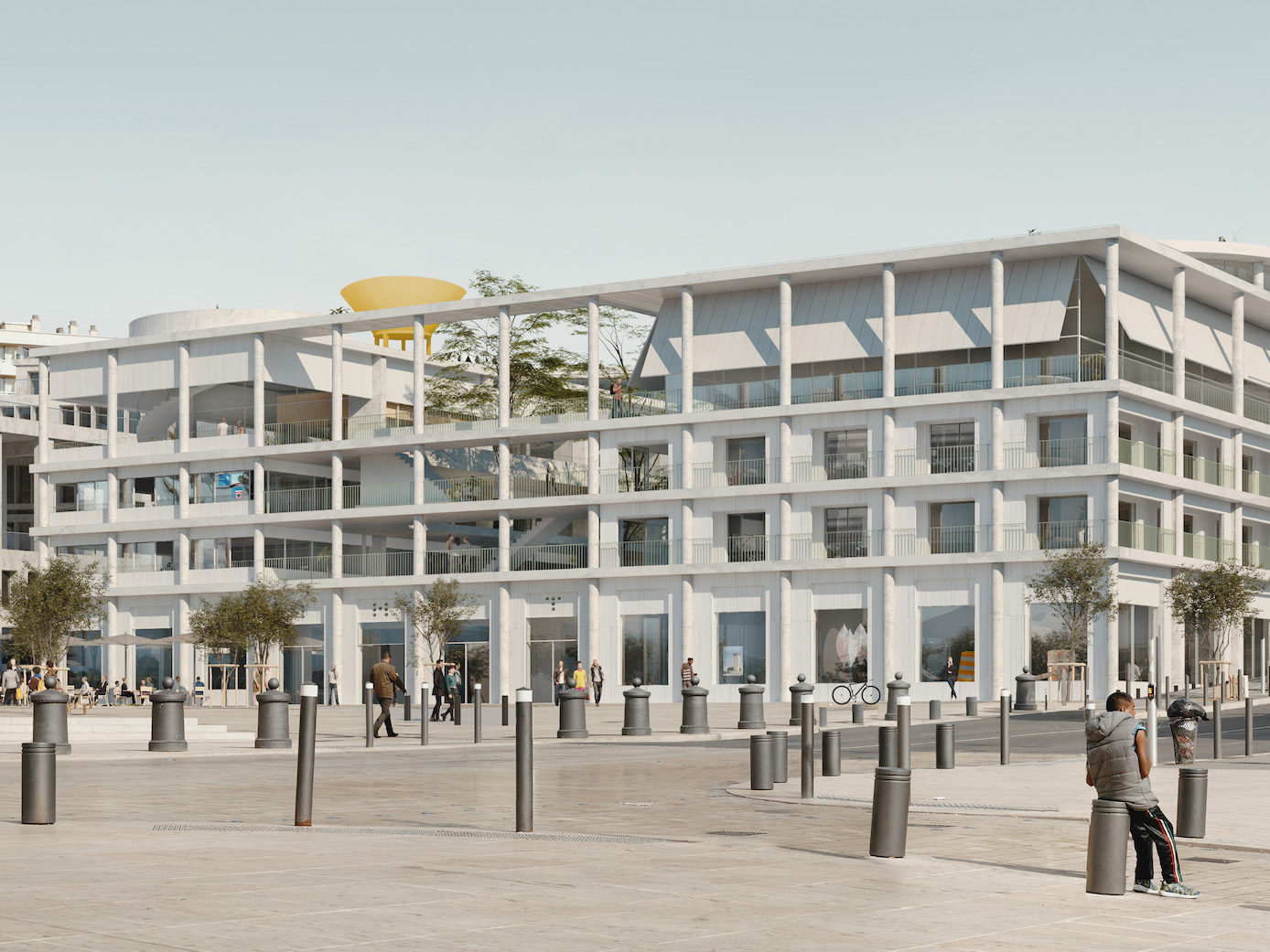 ILS 5: Rotor / Rotor Deconstruction - Working with the not new
ROTOR (Renaud Haerlingen & Tristan Boniver)
Thursday 15 November 2018, 6:30pm, Lecture Theatre 1
Rotor is a cooperative design practice that investigates the organisation of the material environment. We develop critical positions through research and design. Besides projects in architecture and interior design, we also produce exhibitions, books, economic models and policy proposals. Rotor was founded in 2005. Today, a core of about a dozen long-term collaborators sets the agenda of the group. The concrete realization of our projects is tributary to a more extended network of ad-hoc collaborators. In 2016, the spin-off Rotor Deconstruction was founded as a separate entity. Its mission is to facilitate the reuse of building components.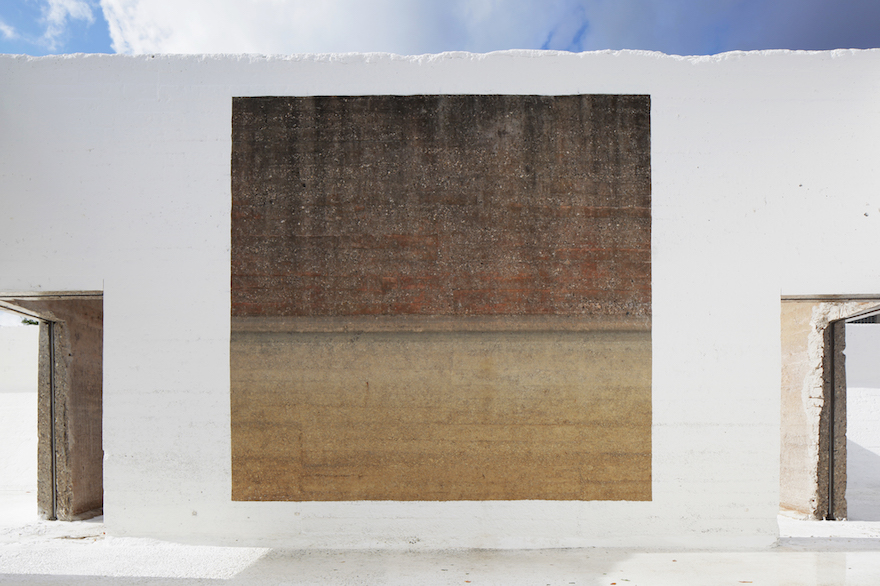 Location
Royal College of Art
Dyson Building
1 Hester Road
London
SW11 4AN
United Kingdom