Description
Join us for the first of our 2-day IRD (International Reggae Day) London hub events at @ Goldsmiths, University Of London (click here for more info and to book for our JulyOne IRD event in Brent).
Please note that the programme starts with a free, exclusive screening of the 'Rudeboy: The Story Of Trojan Records', which must be booked separately on this page. It ends with an artist and sound system performance. There will be stalls giving out information and engaging with stakeholders, prizes, awards, videos, talks, a 'Women In Reggae' photographic slide show and performances. This year's IRD UK theme is 'Reggae's Influence On British R&B/Soul' and the sub-theme is 'Reggae And Mental Health & Well-Being'. Full programme booklet will be made available to those who book and posted on www.IRDUK.co.uk.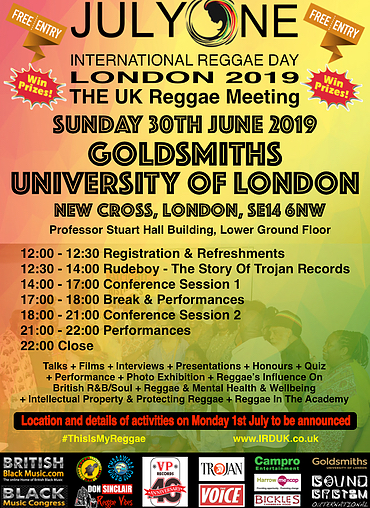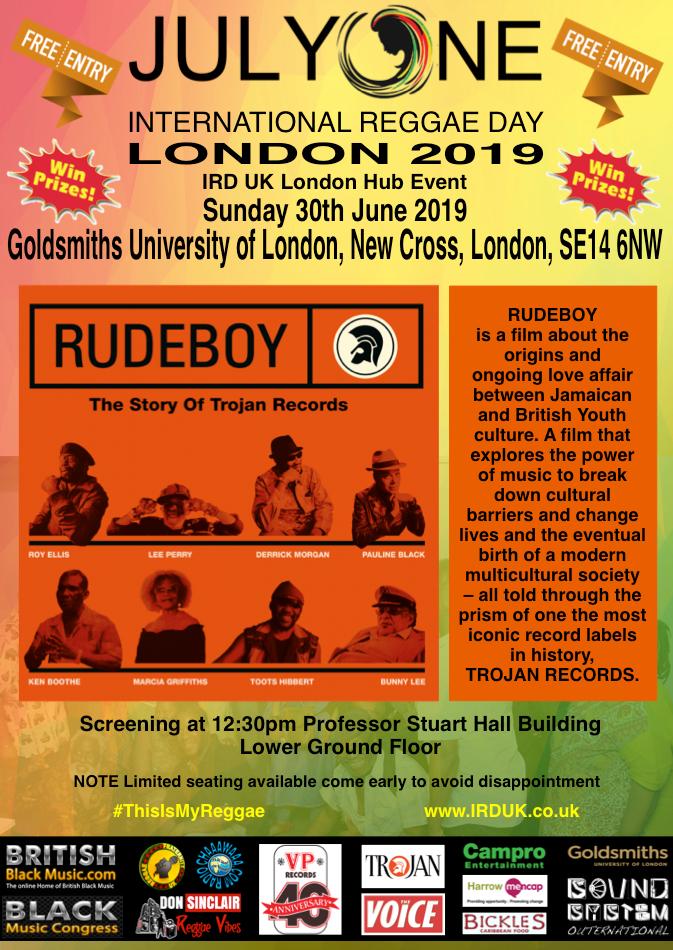 This a free, family-friendly event. Also check out www.IRDUK.co.uk for more info, IRD licence, etc. To contact IRD UK co-ordinator: bbmbmc@gmail.com.
IRD UK is organised by BritishBlackMusic.com/Black Music Congress in association with Reggae Fraternity UK, and the following sponsors:


and supported by the following participating organisations: