Introducing Practical Sociocracy

Thursday, 10 January 2019 from 13:00 to 17:00 (GMT)
Event Details

        and         

in collaboration offer
Introduction to Sociocracy
Learn the practical tools and skills of collaborative decision-making
A half-day learning workshop
Introduction
A team is the basic unit of organising and decison-making for almost all organisations. Research shows that decisions reached collaboratively by good functioning teams are far wiser and more innovative than ones taken by an individual. Yet few teams know how consciously to take decisions as a group - and even those that do, often revert to dysfunctional behaviour. This is not surprising, since we are not taught collective decision-making at school or in work. This workshop is designed to correct that. 
How do you formally take decisions as a team?
The conventional ways of making decisions are often ineffective or dysfunctional. Consider:
Debate and vote often leads to divisions, with winners and losers.

Delegating decisions to an autocratic leader can cause resentment and conflict.

Seeking agreement by consensus can work, but can also be time-consuming and can lead to stagnation when one person simply blocks a decision.
Sociocracy offers an alternative way, using consent (which is not the same as consensus). It uses a process that has been tried and tested over the last 50 years, in a wide number of settings and organisations, from communities, companies, civil service, schools, churches etc. in many countries around the world.
A unique workshop
More and more people have heard of or are becoming aware of Sociocracy, or one of its derivations (S3, Holacracy, DSG, IDM, Circle Forward). Some may have read the book by John Buck, We the People, Consenting to a Deeper Democracy. Yet few people have been exposed to or experienced the practical side of collaborative decision-making, what makes it work. This workshop is not about the philosophy or the theoretical principles behind sociocracy, rather this is a highly practical workshop where you will learn and practice the actual 'mechanics' of collaborative decision-making. If you want to learn ABOUT sociocracy, then this workshop may not be for you, but if you want to learn how to actually put sociocracy and collaborative decision-making into practice, then this workshop is just for you.  
You will learn:
Key tools and practices of collaborative decision-making

How to ensure everyone's voice is properly heard

How to enrich decisions through a both/and process

Uncovering blind spots with objections as seed of wisdom

How to elect people as representatives or to specific roles

Using rounds & listening to harvest everyone's perspectives
Whether or not you choose to apply sociocracy in your organisation, these tools will help you be more effective and more efficient in decision-making.
Who is this for?
Anyone working or operating in a team (business, community…) wanting to learn how to consciously make better and more effective decisions as a team.

People somewhat familiar with sociocratic theory but wanting to experience it.

Leaders wanting to learn skills needed in next stage organisations, like Agile, Lean or Teal
Limited Spaces.  Standard Ticket: £79. Early Bird £10 off till 10 December '18.  Moreover 7% off (any ticket) available if paying by direct bank transfer (please email or call us to get instructions) - group tickets discounts also available if paying directly (please email)   No-one should be excluded due to cost: flexible pricing to meet everyone's budget (please email for details).
Email: fk@open2flow.co.uk    *     Call:  020 7117 8648     *      Direct  07729371915
---
About the Learning Facilitator, François Knuchel: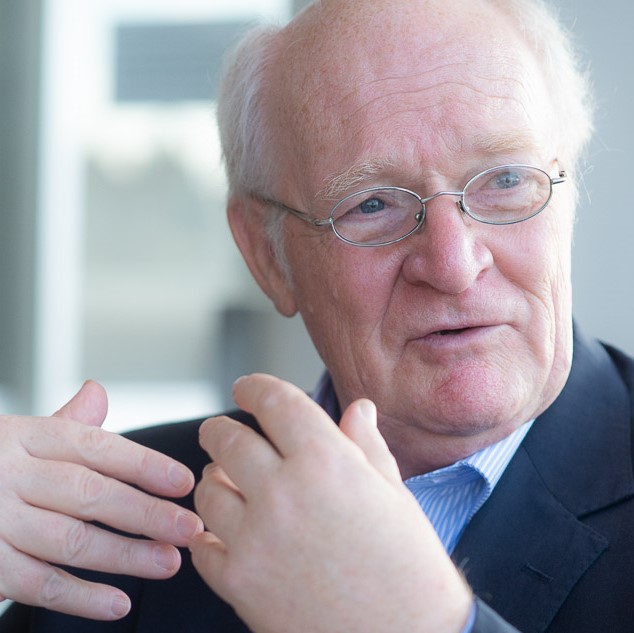 François is a vastly experienced trainer and consultant, specialising in transcultural management training, new-paradigm leadership and lean business design. His experience of using circle management methods in the Japanese automotive industry has deeply influenced his passion for re-imagining the way that we work together. He is a leading authority on sociocracy, and a long time practitioner of Lean Management (since before it was called Lean!).  Francois is a director of the Human Organising Co and former co-organiser of RSA's 'Reinventing Work" network. François has been exploring different facets of collaborative decision-making for the last 20 years.
When & Where

CENTRAL LONDON
Precise Venue TBA
EC1V 2NX London
United Kingdom


Thursday, 10 January 2019 from 13:00 to 17:00 (GMT)
Add to my calendar
Organiser
This workshop is offered and run by Open 2 Flow, sponsored by and in collaboration with The Human Organising Co. The Human Organising Co was set up by four individuals who, dissatisfied with the conventional, top-down world of work, stepped away from conventional career paths to explore more creative, rewarding and fulfilling ways of living and working. Coming from diverse backgrounds - law, healthcare, theatre, intercultural collaboration - they are committed to facilitating the emergence of more compassionate and "human" organisations that nourish and serve the people working within them and the communities they are part of.
Open 2 Flow assists organisations to make wiser decisions, increase innovation, and improve work, communication and cash flow by engaging the hearts and minds of its members and clients. Our focus is on instilling a lean-flow integrated thinking to improve both productivity and sustaninability.  Our approach to leadership is holistic and partcipative - with a focus on tapping into a group's innate cobollarative wisdom, to achieve innovation and wiser leadership in the face of complexity, diversity and uncertainty.