Event Information
Location
Online event
TEAMS/Zoom Live Link
Teams/Zoom Live Link
United Kingdom
For County Durham SME's who work in the Construction, Health, or Elec-tech Sectors with innovative products, processes, and services.
About this Event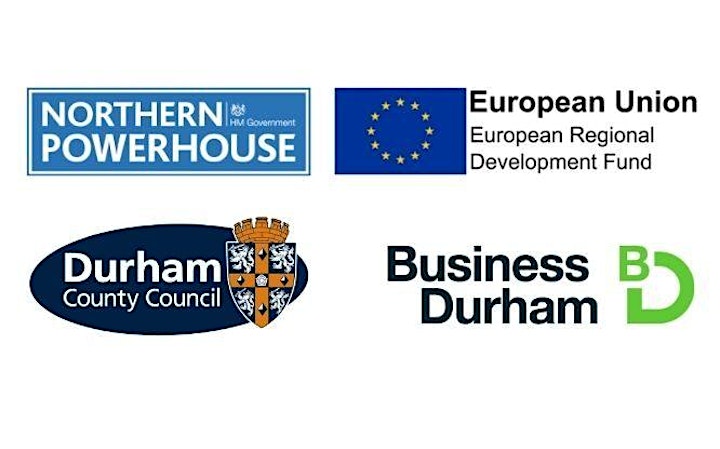 Do you work in the Construction, Health, or Elec-tech Sectors? Do you want to innovate, and turn ideas into innovations, and fundamentally change products, processes, and services?
Join us on 23rd February to find out about a new and exciting programme offering you a wide range of support to realise your innovation goals.
We talk you through our high-quality trends masterclasses and workshops, which offer you a fresh way of viewing the opportunities. We can help you shape your ideas and involve as many users, wider disciplines, and stakeholders in discovery as possible, and we help you to understand how you can formulate a summary action plan to attract funding. We will help you to collaborate within your sector County wide, including our R&D experts to the conversations via our ecosystems.
During the session we will explain the internal and external funding that you can attract from the programme.
The Durham Future Innovation Building Programme gives you the opportunity to tap into a regional research and development experts, who have been sourced to support the changes we all need to make to meet the needs of the future within these sectors and their supply chains. We utilise many ways of creating ideas, looking at enabling technologies, processes and as many user centred and transformative methods of as possible, to discover, create and innovate.
Date and Time
Location
Online event
TEAMS/Zoom Live Link
Teams/Zoom Live Link
United Kingdom