Event Information
Refund policy
Refunds up to 1 day before event
Eventbrite's fee is nonrefundable.
Introduction to Focusing: Level 1 Workshop with Paula Newman
About this event
4 PART ONLINE WORKSHOP - Accredited by The National Council of Psychotherapists
DATES:
PART 1 - 19th January,
PART 2 - 26th January,
PART 3 - 2nd February,
PART 4 - 9th February,
ALL WORKSHOPS WILL TAKE PLACE ONLINE VIA ZOOM (you will be supported by Onlinevents team if you need help with the tech)
The introductory course is the first of five Focusing levels which form the British Focusing Association Certificate in Focusing Skills.
​Focusing is a gentle way of paying ourselves attention and deepening self-awareness. It trusts that our body knows and can tell us what we need for physical and emotional health. We might experience a vague bodily felt-sense rather than a clear message. The introduction will show you how to recognise the felt sense, and to be with it in a way that allows insights and meanings to emerge.
You will also learn about self-in-presence and how you can be in relationship with strong and difficult feelings without becoming overwhelmed. There will be opportunities to share in the group, and to work with your own process.
Participants will be introduced to the roles of Focuser and Companion, including how to empower yourself in both positions. There will be Focusing practice and you will be encouraged to Focus in pairs between meetings. This will give you an experience of participating in a Focusing partnership.
Workshop Structure
There will be a combination of theory, group discussion, exercises and Focusing practice. The course is divided into four sessions, each with a particular theme as follows:
PART 1 - Sensing inwards and noticing messages that your body gives you is at the basis of Focusing. We will work with the felt-sense and the ideas of Gene Gendlin.
PART 2 - Being self-in-presence and the work of Ann Weiser Cornell and Barbara McGavin.
PART 3 - An introduction to understanding and working with trauma, including the concept of partial selves.
​PART 4 - An introduction to Whole body Focusing which has been developed by Kevin McEvenue.
Workshop Outcomes
YOU WILL:
Have had practice Focusing with a Companion
Have had practice Companioning a Focuser
Increase your awareness of the felt-sense
Learn about being in relationship with strong emotions without becoming overwhelmed, known as self-in-presence.
Learn about key concepts in trauma work
FREQUENTLY ASKED QUESTIONS
Who will benefit from the workshop?
Focusing is for people who are interested in self-development and personal growth. The introductory course supports counsellors and therapists in furthering qualities that enhance their work including self-acceptance, self-awareness, and being an empathic and accepting listener. It enables greater inner stability allowing you to work safely with difficult emotions.
​Do I need to have had previous experience of Focusing?
You do not need to have had any experience of Focusing to start. The course will introduce you to Focusing and Companioning, giving you a solid base.
Is it possible to Focus on your own?
Once you have learnt the basics you might like to try Focusing alone. Some people prefer this whilst others would rather work with the support of a Companion. Guided sessions with a Focusing professional are another option.
How can I continue my Focusing journey after the introductory course?
The introduction is the first of five Focusing levels which form the British Focusing Association Certificate in Focusing Skills. Each level builds upon previous learning, and includes Focusing practice, theory and discussion. Topics include Focusing with pain, the inner critic, Focusing with dreams, Focusing with trauma and bringing Focusing to your counselling practice.
WE ASKED PAULA:
What Makes this Course Different?
The course will introduce you to a gentle and yet powerful practice that is beneficial both personally and professionally. Focusing puts you in touch with your own inner knowing and wisdom. There is a world-wide Focusing community. Activities include Focusing partnership schemes, learning activities, and conferences. The introduction could be your first step towards becoming involved.
Why do you Offer this Course?
A friend introduced me to Focusing. At the time I had no idea that it would become so important to me. I find Focusing enriching and very much in tune with my Person-Centred approach. My project 'Bringing Focusing to a Counselling Supervision Group' took place at a college counselling service over an academic year. The project demonstrated the value of Focusing for practitioners with various therapeutic perspectives. Focusing added significantly to the depth of our supervisory explorations. It is a pleasure for me to teach a practice which I find so valuable.
Why Online Workshops?
We are acutely aware that for many colleagues in the helping professions travel is extremely difficult due to time, money and health constraints. We are developing this programme so that the workshops offered by experienced trainers from all over the world can also be accessed by you from the comfort of your own home
This workshop will be hosted in the Zoom meeting platform which has all the resources we need to create an experiential group learning environment. The workshops will have access to an online group room, breakout rooms for small groups, whiteboards for creating and sharing resources and the capacity to communicate with voice and text.
How Do I Attend the Workshop?
30 minutes before your workshop is due to start you will receive an email which will include a clickable link to join the workshop. This will open the Zoom meeting on your computer or mobile device, please be ready to join the workshop 15 minutes before it is due to start so we can make sure everyone's tech is working ok and we can start on time.
When you register for the workshop you will receive an email with an invitation to meet a colleague from the onlinevents team in Zoom who will help you orientate to the Zoom environment. Because the workshop will require the use of the camera and microphone on your computer or mobile device we want to help you feel confident using your technology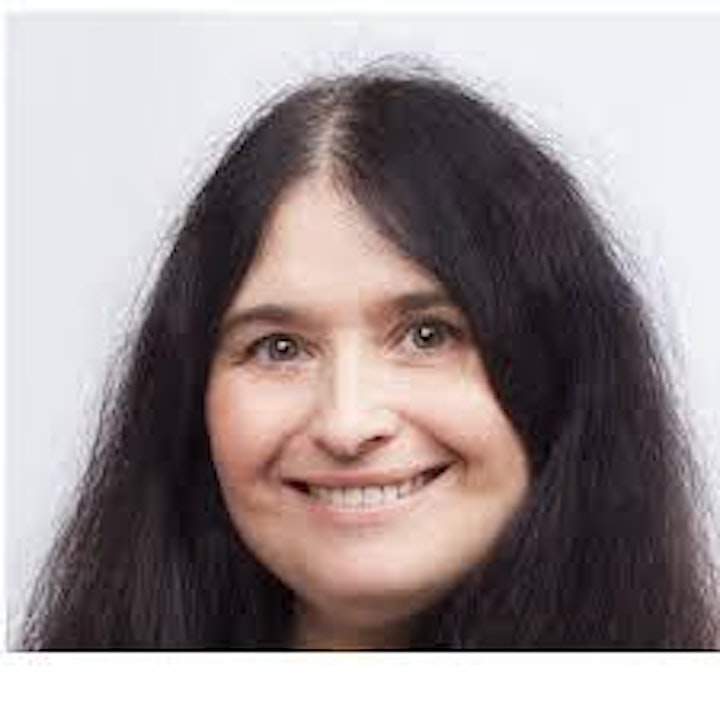 Paula Newman
I am a BACP Senior Accredited Counsellor and Supervisor of Individuals and Groups with over nineteen years of therapeutic experience. I counsel individuals, couples and families and supervise experienced and trainee practitioners. I have been Focusing for several years and am registered with the British Focusing Association as a Focusing trainer. In addition to teaching the certificate course I offer guided Focusing sessions.
I first became interested in counselling many years ago when it was briefly mentioned during a conversation. Nowadays counselling is a very important part of my professional life, however at the time I was barely aware of it.
There was no logical reason and yet I somehow knew that counselling was the right path for me. I was not even looking for a new direction as this happened during a particularly busy time in my life. Nonetheless the feeling was strong enough that
instead of being my usual cautious self I enrolled on a counselling training course.
Later I became involved with Focusing and discovered that my inner feeling of rightness was the 'felt-sense'. I have learnt to respect it, and it has always served me well.​
I continue to feel excited and passionate about counselling, supervising and Focusing. I like to think that the enthusiasm that I experience brings life and energy to my teaching.
Paula Newman
TWITTER | @paulanewman930
FACEBOOK | Paula Newman Counselling Services
Website | paulanewmancounsellingservices.co.uk
Date and time
Location
Refund policy
Refunds up to 1 day before event
Eventbrite's fee is nonrefundable.
Organiser of Introduction to Focusing: Level 1 - Paula Newman
Sandra and John are a sibling team who are proud to be serving the helping professions for more than 10 years with online interactive learning. The workshop programme is being offered alongside the Onlinevents CPD Library which we believe is the world's largest online library of video and audio learning, with instant certification for the helping professions including counsellors, coaches, teachers, supervisors and nurses.
100% Learning Guarantee
Our number one priority at onlinevents is your learning. Which means we stand by our learning experiences 100%, no matter what, no holds barred, no ifs, no buts.