Everything you need to know before building a business website. Understand key terms and learn about web building tools and techniques.
About this event
Masterclass
In this Introduction to Web Building masterclass we'll cover all of the things you need to know and consider before building a website.
By the end of the session you'll know key industry terms and how to lay out a web page that will be visually pleasing and increase your conversions.
Purchasing a web hosting plan for your business can be confusing, especially if you don't know what you're looking for. We'll explain jargon and help you make the right decisions when looking for a web host provider.
Stay to the end and learn more about the Forward Enterprise Services micro-grant as well as getting free access to an online WordPress web building course worth RRP £79.95.
Topics covered:
The what's, why's and how's of websites
Website alternatives to consider
Introduction to web hosting and domain names
Website building tools (Content Management Systems)
Website Security
Website Encryption
Page layout and things to consider
Formatting for mobiles
This session is the first in a new Forward Enterprise series looking at tech and how businesses can leverage it to become more successful.
Stay until the end...
There will be a short 'Food for Thought' presentation from Tom Guerriero-Davies who runs 'Fuse', a digital knowledge sharing platform, at The Forward Trust. Tom will be sharing information on Fuse as a digital resource and looking to the future to how Virtual Reality might play a role in business.
We'll share information on funding opportunities through the Forward Enterprise micro-grant, which supports entrepreneurs in the start-up phase of their business.
We'll also show you how you can get FREE free access to a WordPress web building course through PODTech!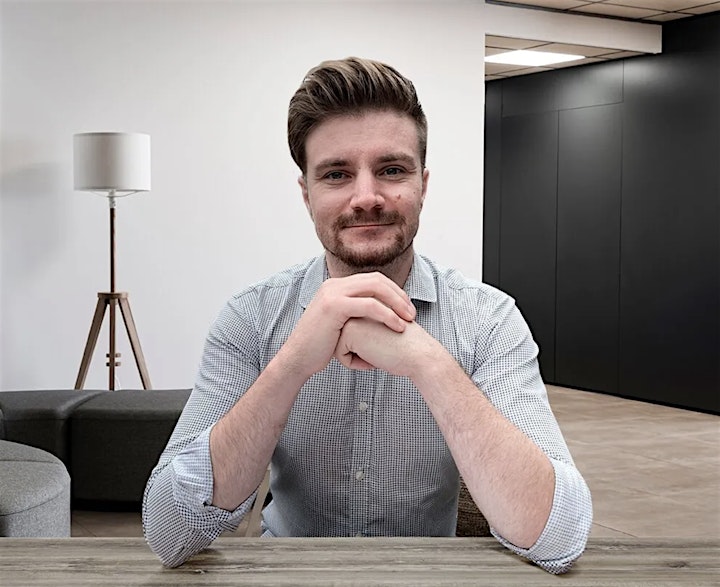 Simon currently works as an Enterprise Coach at Forward having joined in April 2022. Prior to this, he was employed by Aspire Oxfordshire in a similar role. 
Simon is an entrepreneur passionate about tech and is based in Oxford (UK). Simon has run several successful businesses over the past 10 years. He currently runs his own web building and hosting company, specialising in design and branding. In addition, Simon delivers WordPress courses and a web building internship for youths as part of his non-profit, PODTech Network CIC's mission to build digital capacity.