Lecture by the acclaimed investor and philanthropist, Jeremy Grantham CBE, followed by drinks reception.
About this event
This lecture has been postponed and date TBC
The University of Oxford has the pleasure of inviting you to attend a lecture by the acclaimed investor and philanthropist, Jeremy Grantham CBE, on Monday 27th April 2020 at the Sheldonian Theatre, followed by a drinks reception.
Jeremy Grantham is credited with, among many other things, predicting the 2000 and 2008 downturns. He is a co-founder of GMO, LLC, an investment management firm in Boston. In 1998 Jeremy and his wife Hannelore established the Grantham Foundation for the Protection of the Environment which seeks to protect and improve the health of the global environment and to which they have committed approximately 98% of their net worth. The foundation's grants focus on climate change and biodiversity conservation, with an emphasis on international initiatives.
In 2011, Jeremy was named in the Top 50 Most Influential People in Finance by Bloomberg Markets. In 2013, he was ranked in the top 65 World Thinkers by Prospect Magazine and in 2019, was listed by the Economist's Climate Issue as one of 12 leading "capitalists" in the climate field.
Jeremy was invested as a Commander of the British Empire (CBE) in 2015 for his climate change related philanthropy. He is a member of the American Academy of Arts and Sciences, and a recipient with his wife of the Carnegie Medal of Philanthropy.
Please do register as soon as you can as we are very likely to be over subscribed.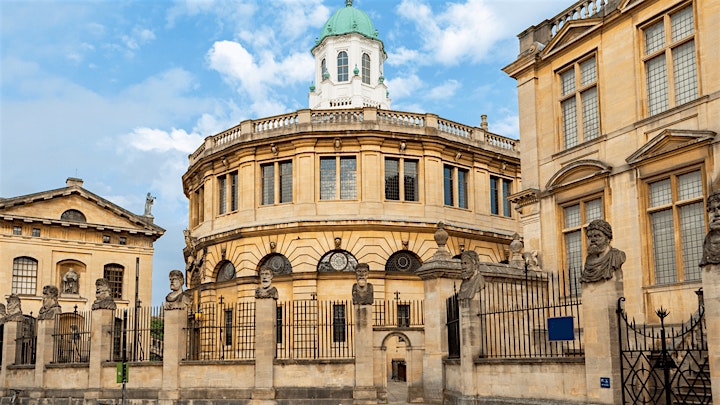 Organiser of Jeremy Grantham Lecture - POSTPONED
The Smith School of Enterprise and the Environment is a leading interdisciplinary academic hub focused upon teaching, research, and engagement with enterprise on climate change and long-term environmental sustainability. It works with social enterprises, corporations, and governments; it seeks to encourage innovative solutions to the apparent challenges facing humanity over the coming decades; its strengths lie in economic policy and markets, enterprise management and strategy, and financial markets and investment.