John Westergaard Annual Lecture with Professor Beverley Skeggs
Sales Have Ended
Registrations are closed
Thank you for registering your interest. The ticket sale for this event has now ended. To read more about Professor Beverley Skeggs and her work, see her page below: https://www.lancaster.ac.uk/sociology/people/beverley-skeggs
Sales Have Ended
Registrations are closed
Thank you for registering your interest. The ticket sale for this event has now ended. To read more about Professor Beverley Skeggs and her work, see her page below: https://www.lancaster.ac.uk/sociology/people/beverley-skeggs
Beverly Skeggs, Professor of Sociology at the University of Lancaster, dives into an exploration of class in contemporary society.
About this event
Why we still need class analysis...but what sort of class analysis do we need?
Beverley Skeggs
Professor of Sociology, University of Lancaster
The world is awash with descriptions of rising global inequality such as "The wealth of the 10 richest men has increased by half a trillion dollars since the pandemic began", and "The wealth of the 22 richest men is more than the whole of the wealth of all women in Africa". These horrifying descriptions are often not accompanied with analysis of why global inequality and impoverishment are intensifying. John Westergaard argued many years ago that the analysis of industrial production is not adequate to explain wealth accumulation. If that is the case, what sort of explanation do we need instead? And what has inequality got to do with class?
In this lecture, Beverley will explore the possibilities and limitations of different explanations: What do we mean by class? Can we understand capitalism without class? Is class still the motor of capitalism as Marx argued? As a concept class is called on to do many things in many places: it operates daily through popular culture as well as in academic disciplines. It is represented in images as well as statistics and complex abstractions. Most people think they know what class is, or think class is dead. Again.
Examining two major historical routes into definitions of class, we will see how inequality through class comes to be explained in entirely different ways, but ways which sound very similar, hence leading to some very confused and bizarre understandings – it's a minefield out there—and even more so when entwined histories of race and gender are included in the explanations. Beverley will use these different trajectories to develop an analysis of inequality and how class with race and gender are fundamental to understanding the different capitalist formations that infrastructure how we experience our daily lives.
This event will take place virtually. A link to the lecture will be shared closer to the event date. Please register to receive access to the link and look out for joining details nearer to the time.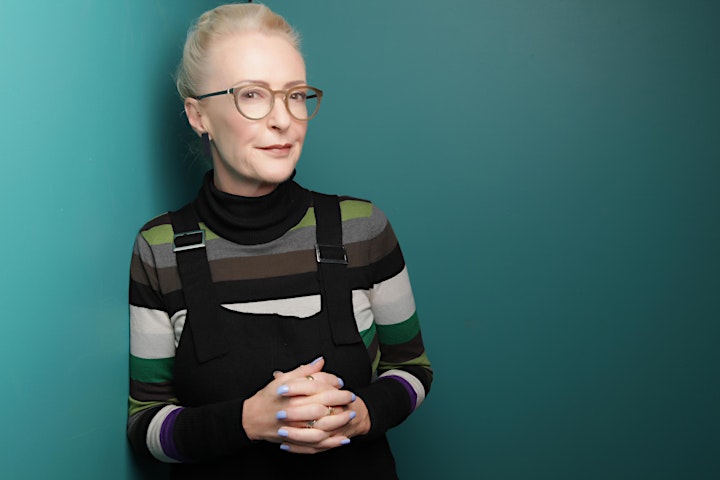 Bio
Beverley Skeggs is Professor of Sociology at Lancaster University. She has published The Media; Issues in Sociology; Feminist Cultural Theory; Formations of Class and Gender; Class, Self, Culture Sexuality and the Politics of Violence and Safety (with Les Moran) and Feminism after Bourdieu (with Lisa Adkins), and with Helen Wood, Reacting to Reality TV: Audience, Performance, Value and Reality TV and Class. As an ESRC Professorial Fellow she developed a "sociology of values and value'' and whilst Director of the Atlantic Fellows Programme, established the 'Global Economies of Care' theme at the LSE. She is currently Distinguished Professor of Sociology at Lancaster University and Chief Exec of The Sociological Review Foundation.
About The John Westergaard Annual Lecture
The Department of Sociological Studies is proud to host an annual lecture in honour of the late Professor John Westergaard. John was Professor of Sociology from 1975 to 1986, Deputy Dean and Dean of the Faculty of Social Sciences from 1982 to 1986, and thereafter Professor Emeritus.
John Westergaard championed the study of class inequality long before its importance became widely acknowledged with such seminal texts as Class in a Capitalist Society (1975) and Who Gets What (1995), and played key roles in the development of the discipline of sociology both in the UK and internationally. He was at the centre of the wider sociology community and served as President of the British Sociological Association from 1991 to 1993 and Vice President from 1994. He was also a leading member of the Council for Academic Freedom and Democracy. In line with John Westergaard's career-long application of sociological insights and methodology to major social policy issues, this lecture series will seek to address some of this century's most pressing concerns. We aim to attract speakers at the cutting-edge of sociology and social policy who are able to stimulate a public debate in Sheffield and beyond.
Organiser of John Westergaard Annual Lecture with Professor Beverley Skeggs
The Department of Sociological Studies has an established international reputation for world-leading interdisciplinary research in relation to: Science, Technology and Medicine in Society, Everyday Life and Critical Diversities, Social Inequalities and Social Order, and Well-being Across the Lifecourse. Our research has a direct impact on people, organisations and policy making.