Description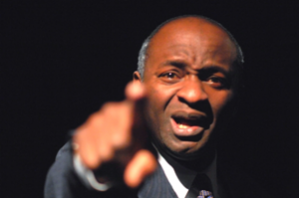 For Black History Month 2017 and Hate Crime Awareness Week
Wellingborough African-Caribbean Association (WACA) in collaboration with Northamptonshire Rights and Equality Council (NREC) PRESENTS
Just An Ordinary Lawyer
in conjuction with I S W
Tayo Aluko's new one-man show about the life and times of Britain's first Black judge - who was also a cricket enthusiast and singer.
It will be held at the Wellingborough African Caribbean Centre in Rock Street.
We welcome back Tayo Aluko who performed his stunning one-man production of "Call, Mr Robeson" last year.
You can read a review of the production here.
Tickets purchased via Eventbrite are £8.03 as early bird until 30th September and £9.08 until 18th October. Click TICKETS, above. Eventbrite tickets will not be available after 18th October 2017
Tickets purchased on the day of the performance will be £10.00
Or tickets can be purchased from WACA and NREC (cash or cheque – payable to WACA)
Further info: telephone 07872836463
or email: iswwellingborough@gmail.com