Description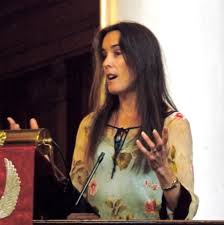 Join us on March 17th, at Kahaila Cafe, for the Book Launch of Just Living: a challenging and inspiring evening as we explore how globalisation and consumerism affect every area of our lives.
It's not only about shopping; these powerful forces shape our personal lives, how we relate to one another, how we view the world - and they are having a seriously detrimental impact both on the lives of the global poor, and on the health of the planet itself.
Every Christian in every generation down through the history of the church has had to work out what it means to be a follower of Jesus in their particular culture; for us in the twenty-first century, we must think about discipleship in a globalised, consumerist context.
Using material from her book, environmentalist and theologian Ruth Valerio will look at these issues with us, in an evening that promises to be intellectually rigorous yet practical, inspiring and challenging.
Just Living is a lively, compelling guide to a generous and faithful way of being alive, a way that can be shared between human and non-human life amid the realities of the contemporary context. It seamlessly combines personal reflection, insightful cultural analysis, rich theological meditations and sage advise.
Luke Bretherton, Professor of Theological Ethics, Duke University.
A book about justice that comes from the heart of a writer who has worked hard to live it out. Ruth's integrity and humility on top of careful scholarship and passionate activism makes this a must-read for anyone concerned with putting God's word into practice in today's world. Informing, empowering and liberating.
Dr Krish Kandiah

Light refreshments will be available on the evening.