Description
Kadija Sesay and Friends: A post - National Poetry Day Celebration with award-winning poets!


Celebrate with Seni Seneviratne as she launches her new collection that is on the National Poetry Day list of recommended Reads!

Our 7th year of Kadija Sesay and Friends launches Seni Seneviratne's third poetry collection, Unknown Soldier. It's wonderful to witness this event as I worked with Seni to put her first poetry collection together, Wild Cinnamon and Winter Skin when she joined the Inscribe programme at Peepal Tree Press. Unknown Solder is Poetry Book Society Recommendation and is on the National Poetry Day list of recommended reads for 2019.
https://nationalpoetryday.co.uk/poems/poetry-recommendations/
https://www.youtube.com/watch?v=Ey1A4cv9Sz8&feature=youtu.be

National Poetry Day: 3 October 2019. Theme: Truth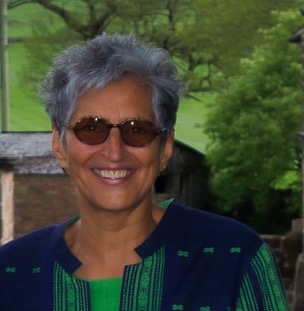 Unknown Soldier is a collection of huge depth and resonance. Its stimulus is a collection of photographs of the poet's late father, then a young man, originally from colonial Sri Lanka, who was serving as a radio operator in an otherwise all white platoon in the 1939-45 desert war in North Africa. It is a work of great beauty, whose lucid simplicity of language is married to a rich complexity of structure and the bird-flight of images that connect poem to poem.
Seni is a writer, poet, performer, singer and multidisciplinary creative artist. She has collaborated with film-makers, visual artists, musicians and digital artists and is widely published. Her previous collections, Wild Cinnamon and Winter Skin and The Heart of It are published by Peepal Tree Press. www.seniseneviratne.com
SPECIAL GUESTS

Joining Seni, will be Mimi Khalvati and Kendel Hippolyte with Hannah Lowe as MC for the evening.

Enjoy a rare sneak preview of Mimi Khalvati's new collection, Afterwardness, a book of sonnets exploring the long term effects of early childhood displacement and loss. Afterwardness will be published in October and launched in November.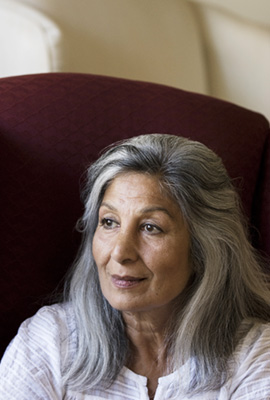 Mimi Khalvati was born in Iran and sent to boarding school in England at the age of six. Afterwardness, a book of formal sonnets, looks back on the long-term effects of this early childhood displacement. Drawn out of the void left by the loss of a mother tongue, family history and culture, these lyrics nevertheless celebrate a life lived without the ballast of a clear story, in the shadow of a world neither remembered nor forgotten. Central to the collection are poems that graph her relationship with language, from learning English at a young age, to later years as a reader and writer. Mimi is an award-winning author of nine poetry collections, founder of The Poetry School and a Fellow of the Royal Society of Literature.
Mimi Khalvati has published eight collections with Carcanet Press, including Child: New & Selected Poems, a Poetry Book Society Special Commendation, and The Meanest Flower, shortlisted for the TS Eliot Prize.
Her awards include a Cholmondeley Award, a major Arts Council Writer's Award and she is the founder of the Poetry School and a Fellow of the Royal Society of Literature. Her new collection, Afterwardness, is published in October 2019.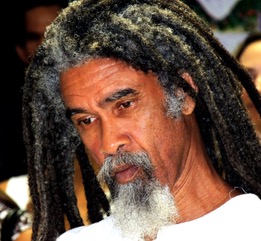 Wordplanting – St Lucian poet Kendel Hippolyte's seventh collection regards tenderly and contemplatively, as do many poems set in a writer's later years, the steps that lead to the after-life. A well-earned wisdom facing down death is in these verses, and yet the poems in Wordplanting are so generously activated by what keeps us incandescently alive, immutably alive. In 'Harp', a ruminant elder finds himself out of step and sync with the dancehall of the current generation, yet soldiers on stalwartly in paeans of song made to bruk down Babylon's walls. Even the most domestic of these poems lilts with music, proof that poetry about home spaces is no less powerful in a masterful griot's hands. Taking us from foreign cities to the depths of the unlit sea, Hippolyte is calling us all into our own power, with soaring wonder. Review by Shinanee Ramlochan for Caribbean Beat

Kendel Hippolyte is a poet, playwright and director and sporadic researcher into areas of Saint Lucian and Caribbean arts and culture. His poetry has been published in journals and anthologies regionally and internationally. He has taught poetry workshops in various countries and performed at literary events within the Caribbean and beyond. His latest collection is Wordplanting, and he is the author of seven previous collections of poetry, including Fault Lines, which won the Bocas Poetry Prize in 2013.

OUR MC FOR THIS FANTASTIC EVENT IS AWARD WINNING POET - HANNAH LOWE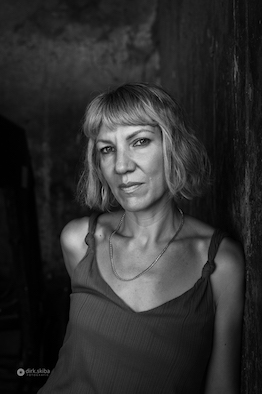 Hannah Lowe has published two full collections of poetry - Chick, which won the Michael Murphy Memorial Award for Best First Collection, and Chan. In 2014, she was named as one of 20 Next Generation British poets. She has also published four chapbooks - most recently, The Neighbourhood - and a family memoir, Long Time No See. She lectures in Creative Writing at Brunel University.
https://www.brunel.ac.uk/people/hannah-lowe

You are invited to relax, and share an evening of poetry, snacks and drink
with others who live and love poetry. Books will be on sale.
Join us for an after work drink at 6.30pm; ready to start at 7pm.