Event Information
Location
30A
30A Frodsham Street
Chester
CH1 3JL
United Kingdom
Let's kick off climate action
About this event
The talk will be given by Mark Thompson, who recently retired from a career in the energy sector.
TItle: Knowledge for the journey - we are where we are!
• A summary of the causes of climate change and the evidence it is man made
• Why this will have impact, what is meant by "runaway mechanisms" and what are the ones of greatest concern
• Where the UK is up to in its efforts "so far" to reduce carbon (including covering carbon budgets and what they mean)
• The role of the Committee on Climate Change and its role in holding government to account on its commitments
• How government decisions are made!
• How to keep positive and develop a perspective that increases your impact 🙂
An overview of the subjects of following talks
We will then do a panel session with 10 minute pitches and Q & As
Then break out sessions to consider our next steps.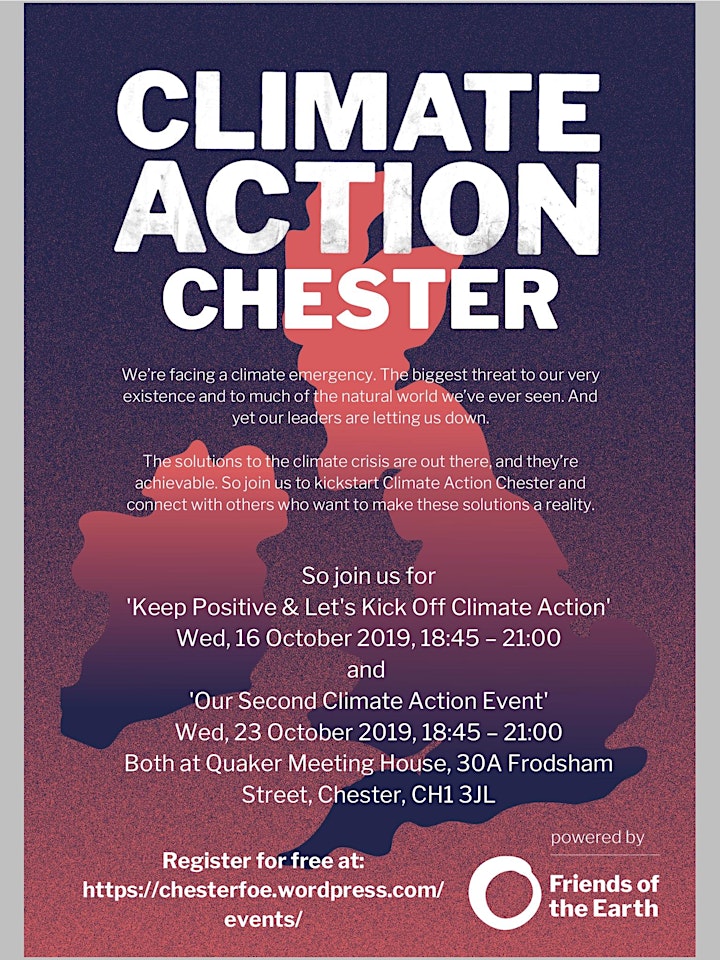 Date and time
Location
30A
30A Frodsham Street
Chester
CH1 3JL
United Kingdom