Akosua Aset leads a Kemetic Yoga session said to have originated at the river Hapi (Nile) Valley.
About this event
Kemetic Yoga is said to be a practice which is at least 7000 years old that originated at the river Hapi (Nile) Valley and it's postures (Sanuyaats) were found on the walls of the Medu Neter (Hieroglyphics).
The ancient term for Kemetic Yoga is Smai Tawi and in the last 50 years it has re-emerged amongst Africans and the african diaspora.
Akosua Aset, of Afro Jamaican descent, was first initiated into this divine practice in 2012 and is now certified in the Kemetic System of Thef Sema Paut Neteru, Hudum and Kemetic Yoga für children. Hudu is a rhythmic flow that connects the physical and spiritual body with the elemental forces to enhance focus, fluidity and our inherent powers for manifestation. "Healing Together" is the motivational theme behind Akosua Aset desire to share these methods through workshops with you.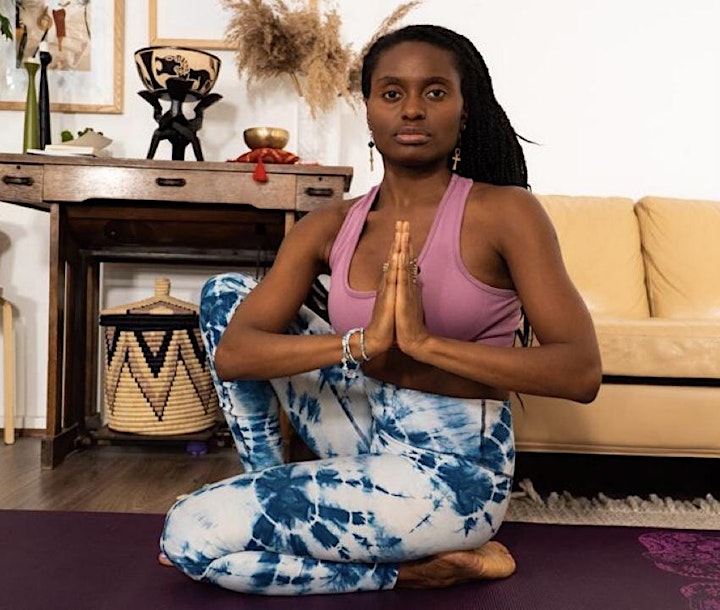 Organiser of Kemetic Yoga with Akosua Aset
Carole Wright, the founder of Blak Outside, is a conscious raising multidisciplinary artist and community gardener. Her work practices and community engagement led to the formation of Blak Outside.
Blak Outside project is grass roots led, intergenerational, supportive of social housing residents, QTIBIPOC (queer, trans, intersex, Black, indigenous people of colour). The project will build on existing work to provide a long term legacy.