Description
Harnessing Disruption in the 4th Industrial Revolution
We'll be discussing the ever increasing rate of change and disruption in business nowadays and how data and the analysis of it underpins this.
Businesses need to embrace and harness this "new normal" to create new revenue streams and opportunities which means constructing the building blocks of this – effectively storing data; becoming data driven with BI; expanding the types of data stored (internal, external; structured, unstructured), expanding into analytics, increasing the range of people using that data.
Join us to hear from clients taking advantage of this and hear from industry thought leaders.
Speakers: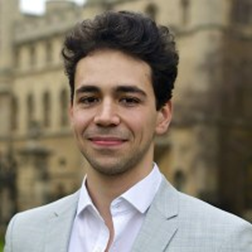 Vesselin Popov, Business Development Director for the University of Cambridge Psychometrics Centre
Vesselin Popov is Business Development Director for The University of Cambridge Psychometrics Centre. The Psychometrics Centre is a Centre of Excellence within the University of Cambridge dedicated to research teaching and product development in both pure and applied psychological assessment in the online environment since 2005. Vesselin oversees a range of projects to increase the understanding and use of Big Data Psychology in business and the community.
Vesselin will be discussing 'Psychometric Analytics: Risks, Rewards, and Revolution.' The talk will explore the impact of psychology-informed data science on marketing, finance and other sectors where Big Data analytics are becoming increasingly ubiquitous. The talk discusses the ethical implications of data-driven methods and machine-learning in certain contexts and propose ways in which the future of artificial intelligence can be more secure and more effective for citizens.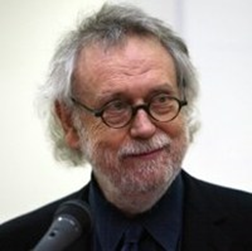 Professor John Rust, Director of The University of Cambridge Psychometrics Centre and Director of Research in the Psychology Department
Professor John Rust is Director of The University of Cambridge Psychometrics Centre and Director of Research in the Psychology Department. He combines a huge academic and intellectual reputation in the field of testing and assessment with practical applications experience in the field of testing and assessment with practical applications experience in a range of blue chips.
John has a very broad interest in all aspects of both pure and applied psychometrics. His work ranges from the investigation of advanced statistical and computational techniques for test development, to the UK standardisations of widely used psychometrics tests such as the Watson-Glaser Critical Thinking Appraisal and the Ravens Progressive Matrices. He has authored several well-known tests, including:
Orpheus, a work based personality test

Giotto, an integrity test
RANRA, a test of numerical reasoning ability
GRIMS and GRISS, assessments of personal relationships
RISC, an assessment of clinical state
John has also been actively involved in professional and ethical aspects of testing and applied pschology through his work as a Fellow of the British Psychological Society and the Royal Statistical Society. He has delivered assessment consultancy to a number of organizations, including Natwest Bank, the Cabinet Office and the DES, as well as major city institutions and pharmaceutical companies.
Professor Rust will join Vesselin Popov in discussing 'Psychometric Analytics: Risks, Rewards and Revolution'.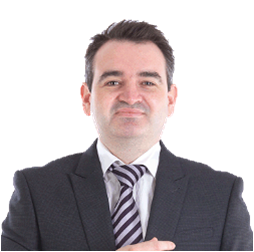 Brian Millrine, Strategy Director of Brookson Limited
Brian Millrine is Strategy Director of Brookson Limited. Since 1995 Brookson has been providing accountancy service to over 90,000 contractors, freelancers and sel-employed professionals. Brookson offers an online SaaS accountancy, legal and taxation platform to its customers combined with day to day professional advice and service support through its Warrington based contact centre. Brookson is a high growth private equity backed business.
Brian's talk discusses: how data is helping Brookson transform the way services are provided to its customers in order to improve customer experience and drive efficiencies; the application of technology in order to become an algorithmic business, harnessing the value within unstructured data, and scaling up data resource by empowering the citizen data analyst.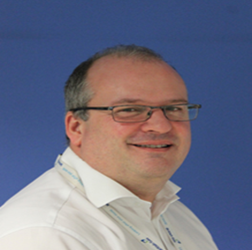 Ross Simson, Business Consultant, Director and Data Thought Leader
Ross has over 25 years of MI/BI, Insight & Analytics, and business improvement expertise. Starting his career in Sales & Marketing at Procter & Gamble the Energizer, he moved to Accenture to work in the CRM field.
In the past Ross has worked with clients helping them understand sales & marketing issues including re-segmenting a sales customer base for BT, supporting the build of new sales team for Sealed Air Cryovac, and leading teams at large Data Analysis companies.
His last role was Insight, Analytics & Service Development Director at Capita, helping shape how they collected the license fee on behalf of the BBC. Ross is now currently working with Centrica and British Gas. A business with revenue of £26.6bn and over 25 million customers and 28,000 employees and is Head of MI Transformation where he is working with a team to re-engineer the delivery of reporting.
Ross holds an honours degree in Geography from Edinburgh University and is currently a member of The IDM Data and Database Marketing Council.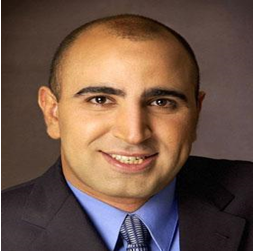 Eynav Azarya, Chief Executive Officer of Panorama Software
Eynav Azarya is responsible for the strategic vision and direction of Panorama Software, which today is enabling users to find valuable and hidden information from their entire data set with Panorama Necto which is a next generation smart data discovery solution for uncovering the user's inner value of their entire data set.
Prior to Panorama, Eynav was the Chief Operating Officer for BrowseUp Inc, leading worldwide company operations including R&D, Finance, Sales and Marketing and holds a Bachelor degree in Software Engineering and Industrial Engineering from Afeka-Tel Aviv Academic College of Engineering.
Eynav is an innovator and thought leader in the Business Intelligence and Data market.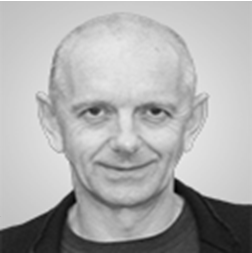 Dai Clegg, Consultant, analyst and data thought leader.
Dai Clegg's career spans 30 years in data and database technology, as a consultant, product developer and industry analyst, with SQL, NoSQL and NewSQL database technologies, as well as other Big Data solutions. He now specializes in short-term consulting engagements with startups, helping them map their offerings on to emerging market demands and evolving geographic opportunities.
Dai will be talking about how new technologies are opening new ways for businesses to exploit their data and gain an advantage.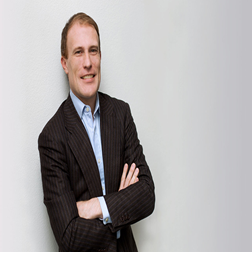 Dorian Selz, CEO and Co-Founder of Squirro
Dorian Selz is Co-founder and CEO of Squirro an advanced context intelligence and insights solution that allows organisations to efficiently manage and unlock the hidden value within data. Before Squirro, he co-founded the Swiss search platform local.ch and was its CEO until December 2008. He was a partner & COO at Namics, Switzerland's largest E-Business consultancy.
Dorian will be discussing 'Insights as the new business currency'. Today over 80% of data is being held in unstructured formats with many businesses failing to make efficient use of this large percentage of data at their finger-tips. Dorian will be taking us through how and why maximizing the use of unstructured data is a necessity in the world of business today.