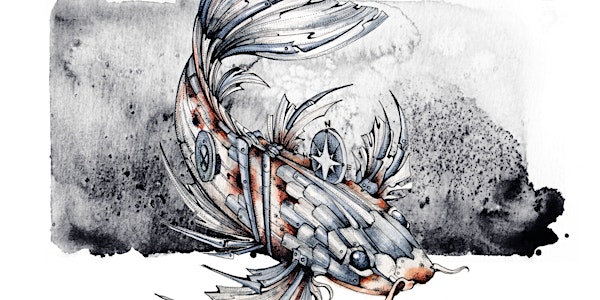 Kinds of Intelligence Workshop: Cognitive Science Beyond the Human
The Kinds of Intelligence workshops discuss the structure, function and nature of intelligence and cognition
About this event
The Kinds of Intelligence workshop series will take place from June 2021 – January 2022. These online workshops will bring together researchers from philosophy, cognitive science and AI to discuss the structure, function and nature of intelligence and cognition – focussing in particular on non-paradigmatic and non-human intelligences, both biological and artificial.
Our next workshop will be held on 25-26 November 2021. The final workshop in the series will be held on 21 January 2022.
Programme
25th November
9-10.30am: Keynote Talk
"Structure, constraints and the evolution of cognition"
Andrew Barron
11am-12.30pm: Short Talks
"Mapping the landscape of consciousness in the dynamics of the human brain"
Andrea Luppi
"Constructing animal affect profiles"
Heather Browning
Title TBD
Kozzy Voudouris
26th November
9-10.30am: Short Talks
"Kea show three signatures of domain general statistical inference."
Amalia Bastos
"Specificity & generality in biological and artificial intelligence."
Davide Serpico
"Morgan's Canon and the shape of intelligence"
Adrian Currie
11am-12.30pm: Keynote Talk
"Moving beyond content specific computation in artificial neural networks"
Nick Shea
Organiser of Kinds of Intelligence Workshop: Cognitive Science Beyond the Human
The development of AI seems likely to be one of the defining themes of our century, and the project of ensuring that we make best use of its opportunities is one that we all face together. Thanks to a £10 million grant from the Leverhulme Trust, in 2016 the University of Cambridge established an interdisciplinary research centre, the Leverhulme Centre for the Future of Intelligence (CFI), to explore the opportunities and challenges of this potentially epoch-making technology, both short and long term. The Centre is a collaboration with partners at the University of Oxford, Imperial College London, and the University of California, Berkeley. The goal of Leverhulme CFI is to lead the growth of a new interdisciplinary research community to address the opportunities and challenges of machine intelligence. More information is available at www.lcfi.ac.uk.