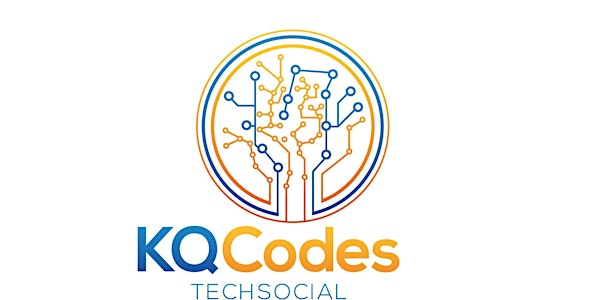 KQ Codes Technical Social | Thu. 23rd Sep 2021 | HPC & AI Panel Discussion
Join us for a panel discussion about High Performance Computing and AI with UCL's research technology professionals
About this event
How to get started with High Performance Computing and Artificial Intelligence in your research
This event will be held online using Microsoft Teams. Please join us through this invitation link. For more help with joining, please see below.
For more information about the Tech Socials, and an archive of previous events, see our page!
To keep up with announcements about our events, sign up to our mailing list or follow us on twitter.
Abstract
The recently founded UCL Centre for Advanced Research Computing (ARC) provides computational and analytical resources for researchers across UCL and different academic disciplines to come together. Amongst other expertise and infrastructure, ARC has a team of specialists in High Performance Computing (HPC) and Artificial Intelligence (AI) with experience of working across academic domains.
Interdisciplinary collaboration with compute services can be very rewarding, but sometimes getting started can be daunting and communicating can be difficult due to a mutual lack of domain knowledge. This discussion will address how ARC may help lower some of these barriers in HPC and AI, and how researchers, as well as computing specialists, can benefit from each other and improve collaboration.
This is a follow-on event to the SeptembRSE panel discussion "Exploring the RSE role in HPC, AI, and ML in emerging (and unconventional) fields" (A short summary of the discussion will be provided at the start). It is mainly aimed at UCL researchers but everyone is welcome. This is an opportunity to meet ARC's research technology professionals with expertise in HPC and AI in an informal setting.
Joining
This event is hosted in a Microsoft Teams meeting by UCL. Please ensure that you have the Microsoft Teams App installed. To find out more:
UCL participants: You can access the UCL Teams Support Centre. Sign in to the Teams App using your UCL credentials.
External participants: If you already use Teams, sign in to the Teams App using the credentials issued by your host university, business or other provider. If you do not have the Teams App installed, or are not currently using Teams, please click here to install the Teams App.
You do NOT need to possess an Office 365 or 'Teams Licence' to attend this event. If you do not currently use Teams, you do not need to attempt to 'Sign In' to the App. All external participants should click the meeting link to join the meeting at the time of the event, and choose to 'open it in the App' (if installed).
If you do not want to or cannot use the Teams App, you can try joining through your browser, although please note that only Google Chrome and Microsoft Edge are officially supported.