Launch of Optimum Thinking for Wealth Creation

Saturday, 17 March 2018 at 08:30

-

Sunday, 18 March 2018 at 18:00 (GMT)
Event Details
After our SOLD-OUT Foundation and Advance Level Workshops in 2016 & 2017, it is by YOUR demand, we bring you, our unique ….
Optimum Thinking for Wealth Creation 2-day workshop.
Please note this workshop is not available to the general public and has very limited places to ensure a very high level of personalised learning.
Book today to avoid disappointment as this is a special launch weekend offer and there is no doubt it WILL BE A SELL OUT!
I'm humbly excited to have David Nolan of Optimum Thinking as our international presenter as he has vast, vast experience in not only creating his own wealth, but also helping others do the same.
David is flying all the way from Australia especially for our European Optimum Thinking Students to give them a weekend that will change their financial destiny forever!
Optimum Thinking for Wealth Creation
….is a very hands-on workshop designed to empower people with a new level of thinking that allows them to proactively manage their own performance around wealth creation.
Most of us are not taught about money when we are at school and making and managing wealth is a course of study that we should all undertake. It is one of the most important subjects NOT taught.
If you think you cannot afford to attend this course, then you are the person who definitely needs to attend most. If you believe it's time to value yourself enough to attend, you will learn, how to capitalise on your current wealth building strategy and make it even more powerful.
During the workshop, you will discover how understanding your Highest Individual Life Priorities (HILP) and beliefs affects decisions you make daily around Wealth Creation. As you gain clarity around your unconscious thinking and how it shows up in your actions and behaviours, you are able to unlock the key to working out how to implement change to improve your financial results.

You will be able to identify your own HILP and discover how to change your hierarchy to obtain things in your life or business that may be eluding you.

Effective management of your HILP is a major success factor to better planning and development of financial success strategies.  You will also have the opportunity to uncover your own rules around money that dictate how you operate financially.
The more you understand how you operate at an unconscious level, the easier it is to pro-actively create the financial prosperity you desire.
BOOK NOW and ensure your place!
Practice doesn't make perfect … perfect practice makes perfect!
Join other like-minded Optimum Thinkers and continue investing in your most precious asset – YOU!
Please Note Optimum Thinking for Wealth Creation has prerequisites: To ensure you achieve maximum benefit from attending this workshop, you must have completed Optimum Thinking Foundation Level.
What can you expect to learn and gain from attending the workshop?
• Highest Individual Life Priorities (HILPs) and how they are the master keys to getting what you want in life
• How HILPs and beliefs affect a person's financial results
• The process to determine what your HILPs really are
• The impact HILPs and beliefs have as they drive everything people do
• An effective process for changing HILPs and beliefs to improve wealth creation
• A detailed plan to move forward towards financial independence
• Understanding of financial planning tools, how to use them and how they will benefit you
• A clear picture of where you are today and how to get where you want to go financially
This very hands-on, 2-day workshop is designed only for people wanting to:
Improve their results in the area of wealth creation
Get out and stay out of debt
Manage the stress financial challenges bring
Create the financial future you imagine for yourself
Learn how to take full control of your financial affairs
Learn how to utilise user-friendly planning tools to stay on track and to plan for future events
Event Details
Date: Saturday 17 and Sunday 18 March 2018
Times: 8:30am for 9am start – approximately 5:30pm finish
Investment:
2 Day workshop

 

OT Student Full Price

 

 

£695.00 per person

 

OT Student Early Bird

(if booked and paid by 31 Jan 2018)

 

£595.00 per person

 

OT Student Couple Early Bird

(if booked and paid by 31 Jan 2018)

 

£1,150.00 (£475 per person)

 

OT Coaching Client

 

£495.00 per person

 
Our Promise to You
If at the end of the first day of the workshop, you honestly believe that you have not benefited from our teachings, we will gladly give you a full refund of your investment in attending this workshop once you have returned all of the workshop materials. You have nothing to lose and your financial welfare to gain.
What to Bring: As this is a hands-on workshop where you will be given unique learning tools to work with live; you are required to bring a laptop that has Microsoft Excel installed.
You will be provided with a workbook.
Venue:
29 Great Portland Street, London, W1W 5PN
Catering: There are cafes nearby to purchase lunch. Water, tea and coffee's will be provided on the day. Feel free to bring a small snack with you if you wish.  Please don't overeat as it slows your brain down!
Tube or Rail: Great Portland Street, Regents Park and Warren Street are all within 5-minute walk, Oxford Circus, Baker Street and Euston are all within a 15-minute walk.
Bus: C2, 18, 27, 30, 88, 205 and 453
If you have any questions please contact Manmeet -  07763 838 180 or Manmeet@OptimumThinking.net
"The quality of your life is determined by the quality of the questions you ask yourself and others, and the actions you take."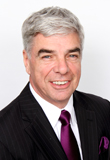 Who is David Nolan?
David has spent over 25 years as a successful, professional financial planner and property developer and has developed a very unique set of skills which he gladly uses to help others to acquire wealth. A Business graduate of Monash University in Melbourne where he majored in Marketing, David's passion for success and helping others has been one of the key drivers in his diverse career.  His personal mission is to assist as many people as possible to create financial independence using all the tools that are available today.
A strong advocate of change David believes that it is never too late to change the way things are done, especially if the change is for personal growth and development. He believes that there is no time like the present to start the journey into the future. In fact, it is from today onwards that all our futures lie. The past is just that, the past, so move forward and learn new skills, especially where the old skills are not serving you well enough.
When & Where

Park Crescent Conference Centre
229 Great Portland Street
W1W 5PN London
United Kingdom


Saturday, 17 March 2018 at 08:30

-

Sunday, 18 March 2018 at 18:00 (GMT)
Add to my calendar
Organiser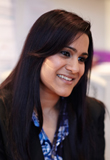 Who is Manmeet Chowdhry?
Manmeet Kaur Chowdhry has integrated her extensive study of human behavior with her experience and knowledge of business management and sales to provide new technologies to empower individuals and teams to improve their performance and sense of fulfilment. Working both with individuals and groups internationally, she educates, mentors and facilitates their discovery of the true meaning of Love and Gratitude, both in their personal and professional lives. 
Manmeet has qualifications in the areas of Business Management and Human Behaviour.  These include BA Hons in Business Management, Demartini Values Facilitation and Certified Demartini Method Facilitator.
Manmeet is making a difference in lives globally as a specialist in universal laws empowering people to find the solution to their biggest problems and heal themselves physically and emotionally by teaching them to transform their perceptions, helping them to overcome their toughest life challenges.