Learn How To Import From China & Sell Online In 2020 - Discovery Day Experi...
Description
Welcome to Import2Marketplace -

"A One Day Discovery Day Into The World of eCommerce Stores".


Are you currently looking to earn an extra income?

Have you ever wanted to know how to set up an online product-based business?

Maybe you have had an idea for a product, but have never known how to research or test that idea first before spending time and money on it.

Perhaps you have wondered where all these eBay and Amazon sellers get their products from and thought, "do they really make money from selling on these marketplaces?"

Have you ever wanted to create your own brand with a unique product range, in a specific niche that you are passionate about?

Or you could already be selling products online, but now you need to gain an understanding and some clear direction on how to take that business to the next level.

If you answered yes to any of the above questions then you need to book your seat on to our limited number of spaces discovery day held on the 31st of January 2020.

What To Expect:

Our discovery day has been designed to give you an overview of how to set up and become successful at running an online business. We will give you insights, hints, tips and strategies, should you already be running or want to set up an eCommerce business. We believe the main key to being profitable in any online product-based business is to understand how to "tame the dragon" which is to learn how to import products from Asia. This will be the underlying theme throughout the day as we navigate you through the minefield of the manufacturing engine of the world, China and for selling online.

We will be covering aspects of the eBay and Amazon FBA marketplaces, as well as the benefits of having your own dedicated eCommerce websites. We will give you lots of product case study examples to inspire and spark that imagination and show you what's possible with this business.

We'll talk you through the different options on how to set up and structure an eCommerce business properly for scaleability and for resale. Commonly, one of the goals of building up a profitable eCommerce business, is to know when and how to exit out of it for large financial rewards.

We'll guide you around some of the initial pitfalls of dealing with China and how you can get the best quality of product at the lowest prices, delivered safely to your door.

We will be sharing marketing strategies of how to optimize & maximize the product out of China to be competitive for online retail market places such as Amazon and eBay. Understanding what that winning edge is first, before importing products from China will always ensure long term profitability, knowing what works and what doesn't could just save you £thousands!

We'll show you how you can set up an online eCommerce business and systemize everything so that you can run it alongside a job, another business and operate it from anywhere in the World with a laptop.

The Hosts:

So you know that you are being presented to by seasoned industry experts and professions here are their credentials below...

Mick Ramsden BA (Hons), MCIPS -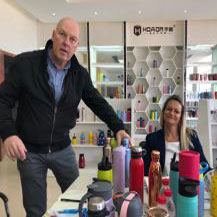 Mick is involved with 3 limited companies as Director/Shareholder
Procurement Consultancy & China Sourcing For You

Polymer trading both offshore/onshore

Online selling business
Mick has been involved in Supply Chain for more years than he'll admit to (yes it's over 20), that is Quality Engineering & Project Management, Strategic Procurement, and Logistics at senior levels; he provides consultation on the Quality System ISO9000 and has been successfully running his own procurement consultancy for over 15 years.
CIPS accredited (Chartered Institute of Purchasing & Supply), he has vast experience of results-driven project management. He is an expert in the entire import/export process, with a particular interest and passion for the Chinese procurement market; he doesn't just talk the talk but more, importantly walks the walk!
His trading business has t/o of £1.6m and it ships 60 x 40-foot containers per year; since 2003, he's provided specialist support to 100's of clients from SME's to large corporates with cost down procurement projects, product development, and sourcing.


Adrian Meakin, BA (Hons), A.L.C.M -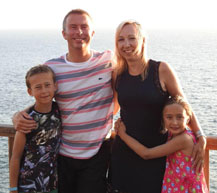 Managing Director of the Ink Squid Limited. Established in 2010, this company has won both a BIBA Award for Lancashire Internet Business of the Year and a Red Rose Award for New Business of the Year. They have shipped over 150,000 individual orders to more than 200 countries, comprising more than a million individual items; all of which were sourced and imported from China. Adrian has racked up over 10 years' experience selling on eBay.co.uk, Amazon.co.uk, Amazon.com, Rangespan (Tesco.co.uk), Amazon.de, Amazon.fr, Amazon.es, Amazon.it and theinksquid.com.
Adrian is also Managing Director of the unique online business Framing Incredible Limited. Established in 2016, the company is a state-of-the-art, frame-designing portal for photographers. The Board includes two of original the founders of Fat Media and Richard Few, founder of Sales Geek. Adrian's well-tuned ability to demonstrate how products fill customer needs and pain-points is well demonstrated through his acquisition of Santander, Universal Studios and the Yang Sing group of restaurants as regular corporate customers.
Most recently he has developed a new brand of poker products, which are supplied exclusively via Amazon Prime. The first 4 pallets sold out in 6 weeks and a container is now on the way from China. He is currently supporting a number of companies to sell on Amazon and is developing online training content, which will walk budding entrepreneurs through all the steps necessary to set up a successful FBA business.


Lewis Wade, BA (Hons) -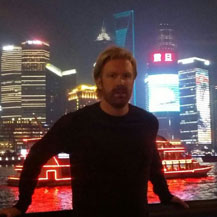 Lewis Wade has been successfully importing, branding and selling products from China, since 2003. He has received industry recognition for what he does and teaches; with keynote credits to his name by invitation only with eBay, and presenting his industry expertise in Hong Kong for the Chinese manufacturing & supplier portal, Global Sources.
Lewis started out Importing from China in his twenties, seeing a 300% return on his first investment, importing and selling mini moto bikes on eBay. Within just 6 months, this became one of the fastest-growing eBay stores on the marketplace. Since then Lewis has traveled back and forth to China visiting trade fair shows, agents, suppliers, and manufacturers to build a portfolio of profitable eCommerce businesses.

He has also been successfully running a training platform called Import2eBay guiding newcomers to eCommerce through their China importing journey and coaching them to effectively sell on the eBay marketplace.
---

The Sponsors & Guest Speakers:

Adam Carter -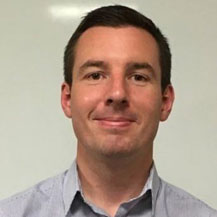 Adam is a specialist chartered accountant, focused on eCommerce compliance. He has over 16 years of experience and is the founder and Director of FD Analytical accountants – a forward-looking, pro-active and friendly firm of accountants that specialise in the online sector. We help to support online businesses and their owners in being fully HMRC compliant, minimising tax liabilities and helping businesses to raising funds to grow and develop.

www.FDanalytical.com

Matt Simmons -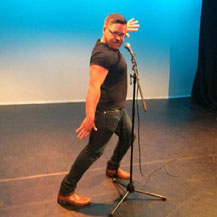 A global leader in fulfilment and technology, fulfilmentcrowd is shaking up the status quo as a disrupter at the cutting-edge of eCommerce innovation. As Business Development Manager, Matt has worked with over 100 online retailers, taking them to market and beyond through strategic partnerships and direct consultancy. Previously speaking on various eCommerce panels and roundtables, such as Innovation in Lancashire and the Environmental Packaging Summit, Matt offers ongoing practical advice and technical support to improve the supply chain for online retailers- specifically those wanting to ship across borders and acquire their Seller Fulfilled Prime status.

www.fulfilmentcrowd.com


EKM -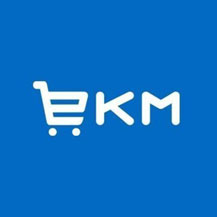 Whether you're brand new to selling online, moving from another platform or looking to expand your eBay Amazon business, EKM makes the whole process quick and easy.
Building an online shop on EKM is quick, easy and stress-free. If you're new to eCommerce, they understand that starting an online business can be overwhelming, that's why on EKM you get your own dedicated account manager to help you get set up and selling. Whether you want to build an empire or simply earn an extra income, their award-winning eCommerce platform evolves, upgrades and optimises itself so your online shop is always ahead of your competition

www.ekm.com


Wayne Myers -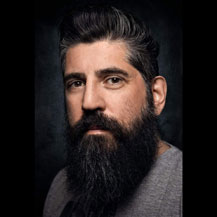 Wayne offers a product photography service for manufacturers, physical and online shops, eBay sellers, Amazon sellers, and wholesalers.

www.myerscreative.co.uk


Adam Fletcher -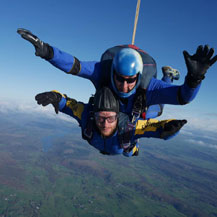 Adam is a graphic designer, specializing in product packaging design, company & product logos, as well as being a longterm brand strategist for eCommerce businesses.

Lissele Pratt -

Pinnacle Global Payments

www.pinnacleforex.co.uk
---
The Schedule:

10:00 Hosts - A brief Introduction to the hosts and what you can expect to get out of the day.

10:20 FD Analytical - Adam Carter will be explaining to you the options on how you should be setting up and structuring your eCommerce business to save on the headache later!

10:45 Host - Mick Ramsden will be giving you an introduction to sourcing from China and the benefits of Agents as opposed to going it alone!

11:10 Host - Lewis Wade will give you actual product case studies he has imported and sold on the eBay & Amazon platform walking you through how to brand and develop products out of China.

11:45 Guest speakers Wayne Myers & Adam Fletcher will be discussing the importance of imagery and branding for a product-based eCommerce business with case examples.

12:00 Lunch / Networking 1:1 (buffet-style lunch provided along with refreshments)

13:00 Fullfilmentcrowd - Matt Simmons will be talking to you about how to fulfill your eCommerce products along with the features and benefits of how his company has helped thousands of online businesses systemize their stock for distribution and scalability.

13:25 EKM - Will be showcasing their eCommerce platform and its benefits & solutions for business owners

13:55 Host - Adrian Meakin will be talking about the advantages of using the Amazon FBA marketplace for business and how he has managed to build two successful businesses from the platform.

14:20 Host - Lewis Wade will be talking about the importance of quality control and packaging for eCommerce.

14:55 Pinnacle Global Payments - Lissele Pratt will be showing you the advantages of using forex brokers as opposed to the traditional international payment systems that the banks provide.

15:20 Q&A - A stage panel consisting of the hosts and guest speakers. Get all your burning questions from the day's event answered via a group panel discussion.

15:50 The hosts will be giving you an introduction to products and services going forward for an eCommerce business model should you want to pursue this interest further, these will include: Lookb4uleap, Import2eBay, Sourcing4u, & SellerPreneur.

16:00 Networking event 2:2 (EKM's - breakout room) Your chance to speak with the hosts, guest speakers and sponsors of the event on a private one-on-one basis as well catching up with all the other like-minded attendees.


---

The Venue:

Address: EKM, Caxton Rd, Fulwood, Preston, Lancashire, PR2 9ZB.

Directions: Located off Junction 31A on the M6 northbound.

Options:
4.2 Miles from Preston Train Station.

20 Minute taxi journey from Preston City Centre.

23 Bus, every 15 minutes - Drop off point Asda, Fulwood.

Onsite parking available.

We will be hosting the day's presentations in the auditorium conference suite and the networking event will be held in the breakout room where a free buffet-style lunch will be provided.

You will also be able to help yourself to teas and coffees throughout the day!

Auditorium Conference Suite: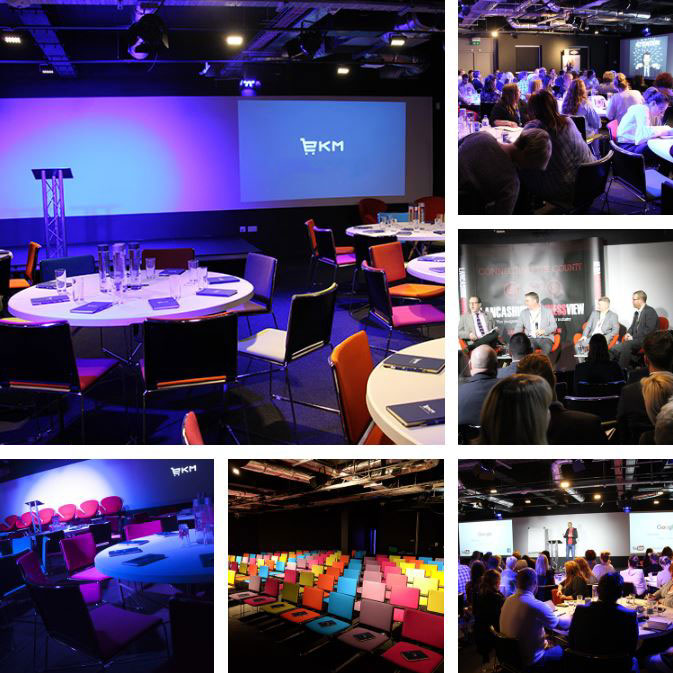 Breakout Room:





Networking Event:

There will be TWO opportunities throughout the day for you to be able to network with the hosts, sponsors, guest speakers and also with the other delegates.
12noon - 1pm is when lunch will be served in the breakout room, this will be your first opportunity to swap stories, pick brains, and of course, gain valuable knowledge and contacts through casual networking. There will be stalls set out for the hosts and speakers, so do make the most of this opportunity to ask questions, swap business cards and talk shop!

As the main event draws to a close at 4pm, you'll have another chance to network, feedback, and converse with the hosts, speakers and with each other. This is a great opportunity to catch up with anyone you may have missed in the lunch hour networking session and will give you the chance to ask any burning questions from the day. This casual end to the day is the ideal time to discuss other options presented to you by the hosts for products and services available, to support you in making your eCommerce dream a reality.
Payment:

£75

Debit & Credit Cards accepted

Just click on the green "Tickets" button at the top of this page, select the number of tickets you require, defaults to 1, maximum of 2, then hit the red "check out" button at the bottom of the page. This will then take you through to the Eventbrite details payment page. Fill out your name and eMail address in the fields provided. Don't worry if you don't have a PayPal account you can select to pay with a debit or a credit card in just a moment. Then just hit the red "place order" button at the bottom of this page. This will then take you through to the PayPal payment processor page. There will be an option to either login into PayPal or select the "Pay by Debit or Credit Card" option. Fill out your details in the "Pay by Debit or Credit Card" fields provided. At the bottom of the page, you can select the "No thanks" option to opt-out of setting up a PayPal account if you want to, then click on the "Continue" button to make the payment.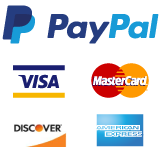 Sponsors Logos: