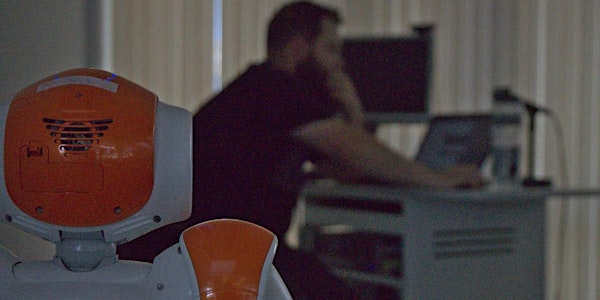 Learn to control a robot before it controls you!
Description
Robots are increasingly becoming a part of our daily live. While previous generations only interacted with robots on movie screens and through fiction, most people living today have already had contact with robots or will most likely cooperate with one in the near future. Of course there isn't any danger of being controlled by robots, at least as long as they follow the three laws from the "Handbook of Robotics, 56th Edition, 2058 A.D." as quoted by Isaac Asimov. Nevertheless it does not hurt to learn how to "give them orders".
In this introductory workshop you will get a basic understanding how to program a robot. During this hands on session you will create a programme that will be loaded on one of the robots that are used for research here at Plymouth University. Using the software Choregraphe you will make your first steps in robot programming, or better, you will make the robots do the steps. There is no prior experience required except some basic computing skills, and all materials will be provided.
You can also follow this event on facebook.
Organiser of Learn to control a robot before it controls you!
The challenges facing society today demand innovative approaches, creative solutions and wider resonances that can only be obtained by drawing on multiple perspectives. In its third edition, Off the Lip integrates research in the arts, sciences, humanities, and engineering in a radically transdisciplinary event.
We have invited researchers from around the world to discuss Cognitive Innovation for three days. We will publish our results in the special issue of a journal. We also invite for additional talks that are open to the public. Please RSVP for these talks using the event pages below.