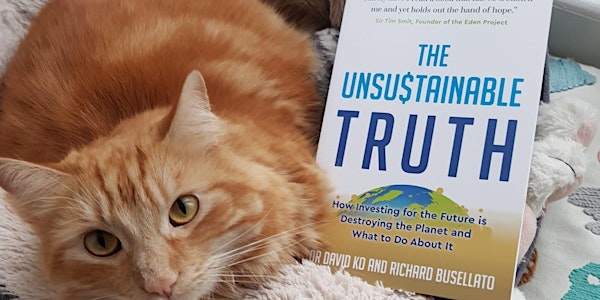 Leaving Something on the Table - How Money Doesn't Make the World Go Round
A conversation with Dr David Ko and Richard Busellato, authors of The Unstainable Truth (2020)
About this event
Hosted by Westminster Justice & Peace Commission on behalf of the Southern Dioceses Environment Network.
Jesus may have said, "Give back to Caesar what is Caesar's and to God what is God's", yet in our lives, we find whatever we do we always end up at money and economics. These two things connect everything and entangle everything.
With three decades of experience at the sharp end of investing, Richard and David explain in their recently published book, The Unsustainable Truth, how investing for the future is destroying the planet. By seeking comfort and security, we end up with an economic system that exhausts our resources.
What should we do to manage our money, whether as part of our day job or simply for ourselves? How do we know what we do is genuinely good? When we leave resources for others, how will others not waste them? In particular, with the pressing issue of climate change, is there a right thing to do?
Provocatively, good intentions and individual actions are not enough; governments are equally caught by the fundamental dilemma – we need investments but investments destroy the future. With an element of faith, they propose Transformational Ownership as a roadmap, at least for climate change.
Their book has featured in The Tablet (22 January 2022) with a review by Sr Margaret Atkins and a feature article by Richard and David:
https://www.thetablet.co.uk/features/2/21349/treasure-in-heaven
https://www.thetablet.co.uk/features/2/21350/the-sustainable-truth