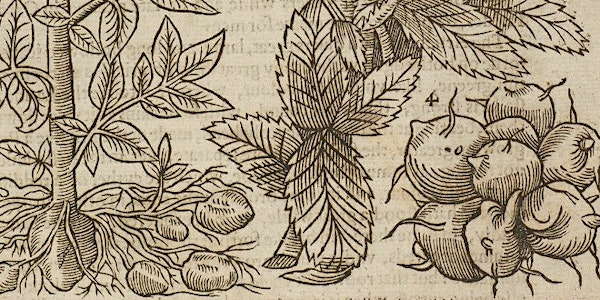 Let's Talk about Food: In Conversation on the New World
An In Conversation film with live Q&A, hosted by researchers in Humanities and Plant Sciences. Part of Being Human Festival
About this event
Have you ever wondered about the history of the food you eat? Be the first to watch a new film and take part in a live Q&A around the food adventures of European settler colonists in the Americas.
Historian Dr Rachel Winchcombe (University of Leeds) will discuss the impact of new foods, and encounters with Indigenous peoples on the emotions, health and identities of early European settler colonists. Rachel is joined by plant scientist Professor Amanda Bamford (University of Manchester) who will discuss how the same foods are now shaping debates about sustainability and environmental change. Filmed on location in the beautiful and historic surroundings of The John Rylands Research Institute and Library.
Suitable for 15 years + Check out our Supermarket Surprise Quiz and supporting information at https://foodinthenewworld.wordpress.com/
A link for the event will be sent out prior to the 19th November, thanks!