Description
Mark Bakers life without limits firewalk. the power of belief in action!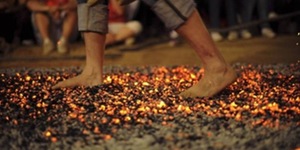 FIREWALK. INSPIRATIONAL TALK AND ARROW BREAKING!
Find out why so many people claim that this is the most life changing event that they have ever attended, so many of us want to change, and attempt things, yet we continuously fail to act, months and even years go by and still nothing changes, Firewalking is a powerful tool for creating change and we have had countless success stories during 2015 to prove it.

When you stand in front of a firewalk there is a membrane of fear between you and that fire, everything inside you is screaming "Dont do it" but as soon as you move you realise that its all in the first step! and that is really life in a nutshell, simply having that courage to take that all important life changing first step!
Can firewalking change your life.....
Listen to the people who did it as they talk to Sara Palmer live on Jersey radio
If you would like to try it for yourself on January 9th at the watersplash simply book your ticket through eventbrite,you dont need a paypal account, you can just click on the make payment button, and if you have any questions email me for further details at markbakerspeaks@gmail.com or just get your tickets from eventbrite.co.uk and search for firewalking in jersey. enjoy the radio clip
My first fire walk was so amazing and exhilarating I actually made two passes over the coals on the night. For me this was the perfect event for moving forwards in life and a great metaphor for tackling life's challenges. Thank you Mark Baker you have truly inspired me in ways I would never have imagined. I am who I was and so much more. I would highly recommend this event. Maureen McCabe
So what else can you do if you can walk on hot coals?
Come and join me for an experience that you will never forget, quoted by many as a peak life experience.
You will get to learn about the origins of firewalking and how it is used as a rite of passage, you will also learn how we use it to empower ourselves in the west by using it as a tool to overcome limiting beliefs.
The seminar nor requires an investment of £197 per peson, so take advantage of this special low investment of only £57 as I would like to make it as affordable as possible so that as many people as possible can experience this transformational tool for change.
Our fire walks provide participants with a truly transformational experience that they will never for, and many of our delegates claim that it is a peak experience which totally transforms the way that they face challenges and percieve difficult situations.
BONUS 1
ARROW BREAK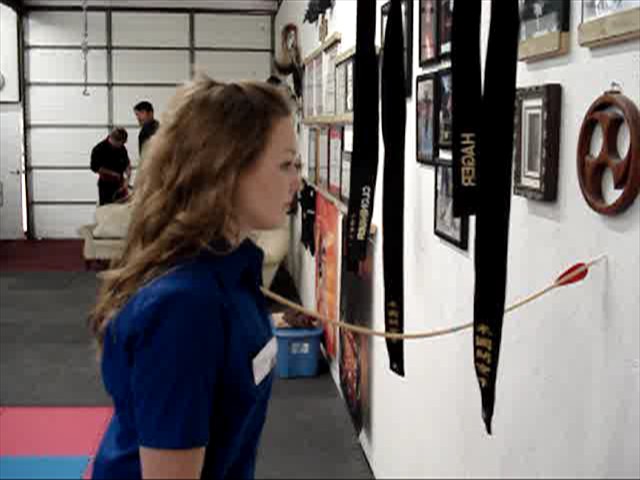 You will also have the powerful experience of breaking an arrow with your neck., (If you choose to, everything is voluntary and only if you are ready, no one is pressured in anyway to undertake any task although it is rare that someone chooses not to)
BONUS 2
Inspirational Talk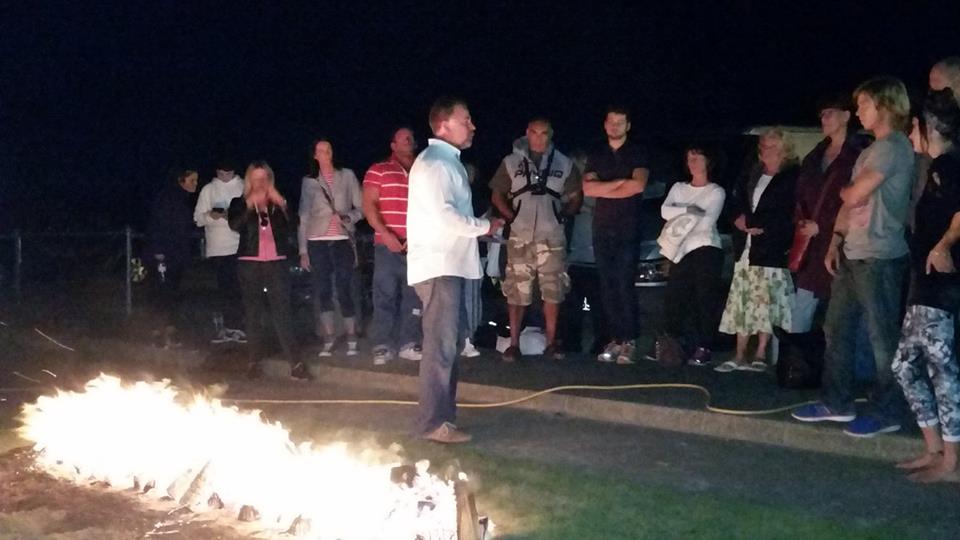 Mark Baker is one of the worlds most inspirational speakers
He will deliver one of the most inspirational talks you will ever hear! but its not just inspiration and motivation, he will share tools with you that you can use instantly that will dramatically change the way you see the world that will help you make 2016 your best year ever.
He will share his own observations and experiences from his life journey including how he used everything he shares with you to become one of the worlds top salespeople and how he conquered cancer even though he was misdiagnosed for 11 months, then he was diagnosed with cancer twice in two weeks,when he was told that he had very aggressive cancer that needed to be diagnosd and treated within 4 to 6 weeks if he was going to have any chance of survival!
(Also available as a corporate team building event which also cover several other equally powerful exercises, for a no obligation discussion about how we van help you build an unstoppable team. email info@markbakerspeaks.com)
Why should you complete a fire walk?
The reasons are many, but they are your reasons that only you will know.
Fire walking is the ultimate metaphor for breaking through barriers, those unknown reasons as to why we fail to act or only take partial action.
Is there something you have always wanted to do but have failed to take that all important first step, maybe it was a presentation at work that could have changed everything, or that far off adventure you were invited to go on, but declined, whatever it was, it was either fear or a lack of belief in yourself that prevented you from making the attempt or resulted in just a partial attempt which provided you with at best a poor result, what did you do then?, you berated yourself and rationalised that you couldn't do it, that you weren't good enough or just wasn't up to it, all you really did was create a self fulfilling prophecy for yourself.
A lack of confidence or belief = a little effort = an unsatisfactory result = a self fulfilling prophecy
Whereas
A great deal of confidence and self belief = a massive effort = a great result = a self fulfilling prophecy
It all stems from fear at some level but all fear really is is an exaggeration of imagination, we all put things off because of fear, fear of failure, humiliation, making the wrong choice, but in most cases fear is simply a case of False Evidence Appearing Real.
---
---
Everything will change for you when you do a fire walk, because you have done something that you didn't thing you could do, in fact before now you wouldn't even conceive of doing such a thing, its a liberating experience because it opens up the world of possibility and lays a path directly at your feet, because you have experienced and participated in something that will create such a deep and profound change within you that you will wonder why you ever let anything ever hold you back, now you wont, why? because if you can walk on fire, setting up your own business, making that journey or even picking up the phone to speak to that estranged family member suddenly becomes possible.
Irrespective of whether you think the above applies to you or not, fire-walking is a deeply profound and illuminating experience which cannot fail to provide you with a truly liberating experience.
TERMS AND CONDITIONS
OUR MAIN CONCERN IS YOUR SAFETY AND YOUR ENJOYMENT, IF WE DEEM IT UNSAFE TO HOLD THE EVENT DUE TO WEATHER CONDITIONS WE RESERVE THE RIGHT TO POSTPONE THE EVENT AND YOUR PLACE WILL BE AUTOMATICALLY TRANSFERED TO THE NEXT AVAILABLE DATE. HOWEVER IF THE DATE IS NOT SUITABLE FOR YOU, YOU ARE FREE TO CHOOSE ANY OTHER DATE AT ANYTIME WITH US. WE HOLD ABOUT SIX FIREWALKS A YEAR SO THERE ARE ALWAYS PLENTY OF DATES TO CHOOSE FROM. YOUR BOOKING IS NOT SUBJECT TO ANY PRICE INCREASES OR ANY ADDITIONAL FEES WHATSOEVER.