Location
Albam clothing
111A Commercial Street
Spitalfields
London
E1 6BG
United Kingdom
Description
We've teamed up with Albam to bring you an exclusive opportunity of joining Like the Wind team for 10K run through the streets of London. And that's not all – one of the UK's leading extreme ultra endurance athletes, Tobias Mews will be joining us after the run to tell us about some of his favourite races and give advice on how to pick your next great event.
Despite the Albam range being designed for men, as always, everyone is welcome.
About Albam
Albam is a small label set up back in 2006 by James Shaw and Alastair Rae, who do what they do extremely well: make timeless, masculine, functional clothes that have more to do with style than fashion.
About Tobias
Tobias Mews is an adventure athlete, journalist, speaker and author with an obsession for entering races around the world, most of which sound impossibly difficult to complete. But that's because he follows the motto, 'If it was easy, everyone would do it.' He's a regular contributor to many of the outdoor publications from Men's Fitness to Runner's World, as well as being a columnist for Telegraph Men.
And as if to underline Tobias' expertise when it comes to picking great races, his book, 50 Races to Run Before You Die, comes out on March 3rd 2016 and you can pre-order it from Amazon here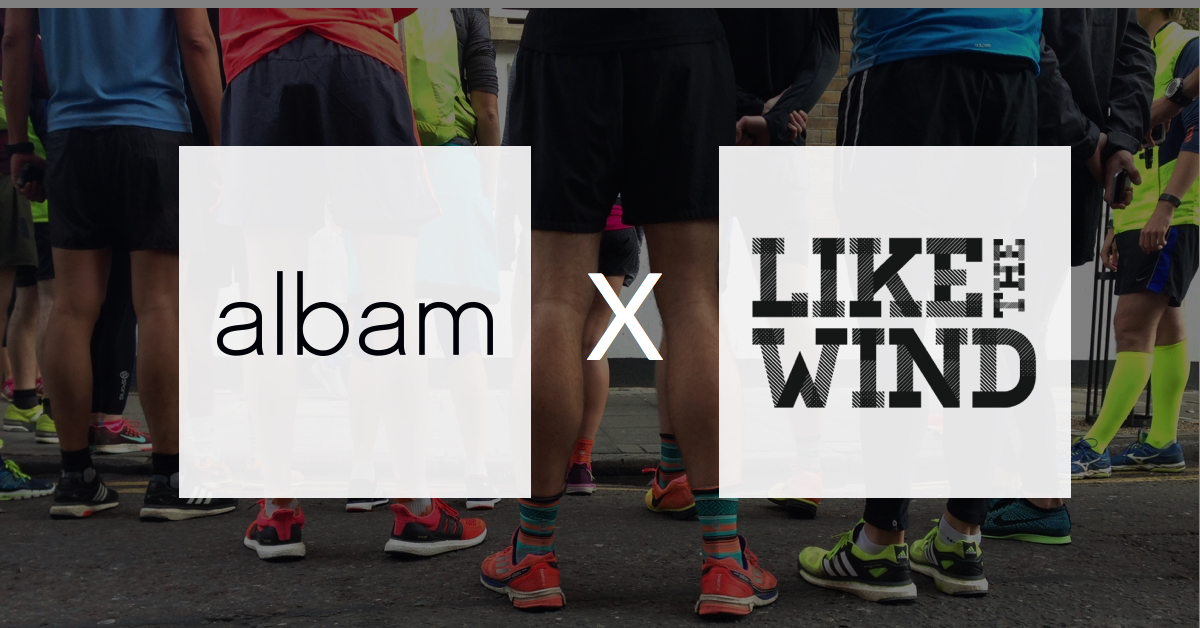 The 10K Run
We will go for a 10K social run; don't worry this will be at a very easy pace. We'll also split into groups based on your pace to ensure the run is fun, sociable and open to everyone. Afterwards there will be a chance for you to shop at Albam with an exclusive 20% discount.
We'll also have some delicious post-run bars kindly provided by Chia Charge
Event Agenda:
08:30 - Meet at Albam shop (

Spitalfields branch

) - Nearest station: Liverpool Street / Shoreditch High Street

09:00 - Go for a group run

10:00 - 10:30 – Return from the run

10:45 - 11:15 – Talk and Q&A with Tobias Mews

11:15 - 12:15 – Exclusive Shopping opportunity window

12:15 - Go home and enjoy the rest of the weekend!
Come ready to run, as there won't be anywhere to get changed. Bags can be left at the Albam shop but please do not leave any valuables.
The run is limited to 30 runners, so be quick. There will be a wait list available and we will confirm by the evening of Thursday 26th November.
Like the Wind #6 will be there
We will also have a few boxes of the latest edition of Like the Wind magazine – Issue #6. If you can't come, you can always order your copy of the magazine or buy a subscription online.