Description
London Bridge Open Kitchen returns this summer with a glittering line up of traders celebrating the area's vibrant eating and drinking scene
Local restaurants will take to St Thomas Street to serve up their culinary delights street-food-style for one evening only. The al-fresco feast beneath The Shard will celebrate the diversity and energy of the chefs, brewers, distillers and pubs in the iconic area of London Bridge.
Who can you expect there? Aqua Shard, Hawksmoor, Hutong, Texas Joe's, Savannah, Bob's Lobster, Fourpure, The Hide, Hiver Beer, Constancia – to name a few.
---
In addition to the great food and drinks offered by chefs, brewers, distillers and pubs in the iconic area of London Bridge, we're pleased to confirm:
Live Music:
• 5pm-7pm Borough Music School, a charity that helps local young people learn how to play musical instruments.
• 7pm-9pm Los Soneros, the liveliest Latin American duo you've ever seen
FREE Chocolate Cocktail Making and Tasting Workshop, places are limited and must be booked here.
---
Don't forget, no need to print your Eventbrite tickets - help us save some trees.
For architecture enthusiasts: St Thomas Street showcases the magnificent railway arches which have now been restored as part of the London Bridge station redevelopment. The heritage of the area beautifully transpires through the architectural features that are now exposed and enhanced.
---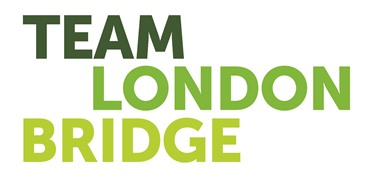 London Bridge is a place of history and modernity, with ongoing change happening, particularly as the new station reaches its final stages and new sites come up for development. Team London Bridge represents over 350 businesses in the area and has put Placeshaping at the heart of its vision for the area. As part of the LFA, throughout June we will deliver a range of events, talks and walks with our local stakeholders to explore and take forward themes and projects in the area. In particular, this includes activating the Thames riverfront, reducing traffic to create healthy vibrant streets, creating the Low Line by transforming railway arches and public realm, and creating a local list of placemarks to complement the new Southwark Local Plan.
You can see all events led by Team London Bridge as part of London Festival of Architecture 2017 here.
---

London Festival of Architecture has announced that the theme of the 2017 festival will be 'memory'. The theme of will be explored through a wide range of events and activities when the London Festival of Architecture – Europe's biggest annual architecture festival – returns on 1-30 June 2017.
London is a city of myriad layers, each infused with memory: of people, buildings, places and experiences. London's built environment, with memories bound up within it, is fundamental to how people experience the city, and the starting point from which architects, developers and communities can address change.
London's built memories are never far from its present – living on in old place names, the City of London's medieval street pattern, or London's rich architectural heritage. Memory is fundamental to a sense of place: something that communities cherish in the face of change, and a tool for architects and developers as they achieve change and place further layers of activity and memory on top of all the others.
Recent and future development at King's Cross, Nine Elms and Smithfield Market are reminders of how memory is inextricably linked to character and placemaking. They show how architects, planners and developers need to proceed with care: aware that carelessness can obliterate cherished memories of London's places, and alert to opportunities to harness memory in positive ways.
More info here: http://www.londonfestivalofarchitecture.org/
Organiser of London Bridge Open Kitchen