| | |
| --- | --- |
| Lunchtime Walking Tours with City of Westminster Guides | |
Event Details
This series of lunchtime walks explores the area around Westminster Cathedral in four quadrants: south-east, south-west, north-east and north-west.All walks start and finish in the piazza in front of Westminster Cathedral on Victoria Street and are around 1 mile in length. Duration is about 40 - 45 minutes.Cost: £7 per person (£5 for City of Westminster Council staff, those with the CitySave card and London Historian members). Payable on the day. Cash only. There are four different walks: one on each consecutive Tuesday lunchtime until 23 June and a one-off hour long special on the 30th June:
Choose your walk from those listed below and reserve your place using the dropdown list above. Reserving your place is the only way to guarantee yourself a place on the walk.
Note: The walk starts from outside Westminster Cathedral not the more famous Westminster Abbey. Westminster Cathedral is in Victoria Street more or less opposite the Cardinal Place Shopping Centre.
Hidden River, Lost Canal - Tuesday 2nd June - 1.10pm to 1.50pm
This walk goes south west from the cathedral and includes the story of a familiar structure which was built on a filled-in canal basin, plus a nearby hidden river, a garden square and the tale of what was previously on the site of Westminster Cathedral
Home & Colonial - Tuesday 9th June - 1.10pm to 1.50pm
This walk goes south east from the cathedral and includes the story of Vincent Square, a housing estate by an architect better known for country houses and how a co-operative venture for supplying army and navy officers led to the creation of a department store.
Kings, Soldiers and Beer - Tuesday 16th June - 1.10pm to 1.50pm
This walk goes north west from the cathedral and includes how the old Stag Brewery site has been redeveloped not once but twice in the last 60 years. We see one of the newest theatres in London and the "newest" Royal Palace with the nearby barracks and stables
Reach for the Stars - Tuesday 23rd June - 1.10pm to 1.50pm
This walk goes north east from the cathedral and includes an old churchyard, the location of a Victorian building which influenced the skyline of London for more than half a century plus the venue for many celebrity weddings, which also has suffragette and Second World War connections.
 Trains and boats and planes - and a few buses too
Tuesday 30th June - 1.10pm to 2.10pm 
(Please note this walk is a one-off special and is an hour long)
This walk explores Victoria as a transport hub, how it developed and how the way it developed influenced what we see today. We get to look at some 100 year old maps of the Brighton line which many people walk past without a glance and we find out why all Green Line buses have route numbers in the 700s.
All walks start from Westminster Cathedral Piazza on Victoria Street (NOT Francis Street)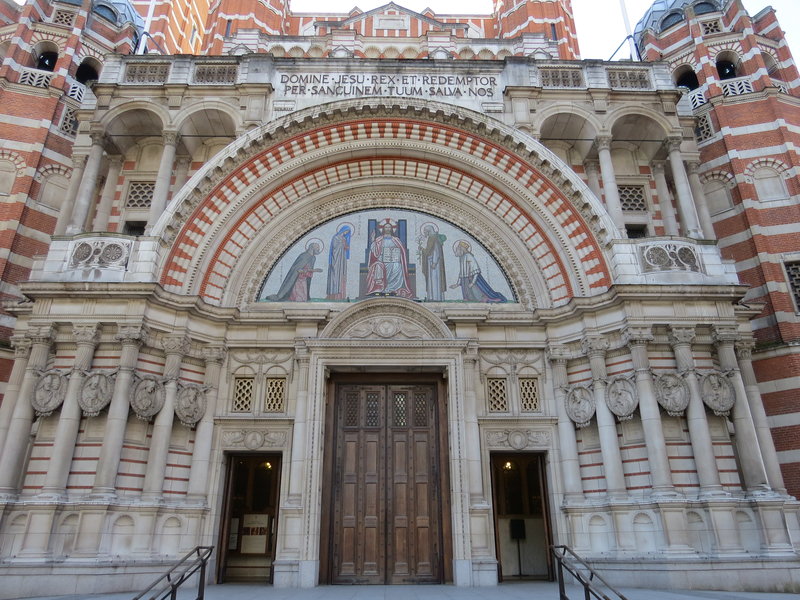 Terms and Conditions
Discount applies for CitySave card holders, Westminster Council employees and London Historian members only (proof needed).

Participants remain responsible for their own safety, in particular for crossing roads.

The routes described in any publicity material may be subject to change, in particular if there are road closures or other events or activities which prevent access to the planned route.

Payment in cash only. Cheques and credit cards not accepted.

The walks have been designed to be step free but there may be occasional locations where there are small kerbs. The Guide will seek to provide an alternative route for anyone who cannot traverse such kerbs.
When & Where

Westminster Cathedral
42 Francis Street
SW1P 1QW London
United Kingdom


Organiser
Explore, experience and enjoy all that the City of Westminster has to offer. Do this together with a trained, qualified and enthusiastic guide on one of our walks or at one of our lectures. 
Find out about more about us here together with our weekly walks in Mayfair, St James's and Theatreland.
You may also be interested in our World War I commemorative walks. More details here.