Description
This symposium accompanies the Marks Make Meaning: drawing across disciplines exhibition. It will consider a diverse range of approaches to drawing and explore why drawing practices have value in different contexts – both in the art school and beyond.

The formal programme will finish at 7pm, allowing an hour for drinks and the opportunity to look around the exhibition and continue discussions informally in the café-bar next to the theatre.
16:00 Open and welcome
Professor Peter Lloyd, Academic Lead, Creative Futures, University of Brighton
Drawing research at Brighton: the understanding and applications of drawing
Duncan Bullen, Deputy Head, Research and Enterprise, School of Art and Dr Philippa Lyon, Drawing Research and Enterprise Group Lead, School of Art
Lines of thought: drawing as a thinking medium
Isabel Seligman, Bridget Riley Art Foundation Curator, Department of Prints and Drawings, The British Museum
Drawing from experience in education and as an illustrator
Illustrator and Emeritus Professor John Vernon Lord
17:20 Break
Drawing, space and place
Emma Stibbon, RA
Drawing in and out of the sketchbook
Tom Hammick
Developing drawing research, drawing as phenomenology
Dr Deborah Harty, Loughborough University, TRACEY drawing and visualisation research
18:55 Closing remarks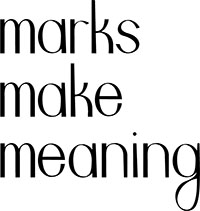 Image: Duncan Bullen, Breath Drawing Process

---
The University of Brighton's use of this system is in line with this privacy policy provided on the website.
Your personal data is not recorded or stored for this event. Any data that you do provide is only used for communications about and bookings for this event and/or for measuring attendance and gathering feedback. Your data is retained for a maximum of eight weeks and will then be destroyed in line with the policy.
If you do not wish to use this system to book your place, please contact the event organiser FuturesAdmin@brighton.ac.uk and we will record your details in a different way.