Showcasing how solar microgrids increase access to greener, more reliable solar energy and also create employment and cost-savings.
About this event
As part of efforts to support Pacific Islands in their efforts to build back stronger post COVID-19 pandemic and be better prepared for natural disasters, our solar expert will showcase how solar microgrids increase access to greener, more reliable solar energy and also create employment opportunities and cost-savings at the same time.
Pacific Island Countries (PICs) are especially vulnerable to the climate crisis and global disruptions such as COVID -19. But the recovery response to these disasters can catalyze opportunities to build back brighter, stronger and safer.
In many cases, the electricity generation of individual Pacific Islands is from diesel generators with capacities of less than 1 MW. Increasingly, these systems are integrated with renewable energy generation, often solar. This webinar will explore the macro-environmental drivers underpinning the deployment of solar in such a context and how solar can support enhanced diversification and resilience of the economies of PICs.
In times of emergency responses to disasters, the reliability of the power supply is of paramount importance, and this is where microgrids have a key role to play.
This is the first of the ISA's 'Solar: Building a Brighter Future' series – stay tuned for further webinars and training opportunities!
Speakers:
Solomone Fifita (PCREEE) Manager
Bruno Gaiddon (INES) PV and Grid Expert
This session will be delivered in English.
For more information, please contact: communications@isolaralliance.org
The International Solar Alliance is delivering a series of webinars as part of its ISA Solar Technology and Application Resources Centres (STAR-C) Network capability building project. For upcoming events click here.

The International Solar Alliance is a growing international organization of 75 member countries.
We support governments around the world to improve energy access and security. We do this by promoting solar energy as a sustainable, affordable and resilient way to transition to a carbon-neutral future.
Our mission is to unlock US$ 1 trillion of investment by 2030 by reducing the cost of the technology and its financing, and increasing the skills of people working in the industry.
Our member countries drive change by enacting policies and regulations, sharing best practices, agreeing common standards and mobilizing investments that build viable market systems for generation, transmission and distribution of solar power.
For more information, visit our website: https://isolaralliance.org/.
The Pacific Centre for Renewable Energy and Energy Efficiency (PCREEE) is part of a global network of regional centres. It represents an innovative fusion of regional and international efforts and capabilities. Its design allows for the leveraging of a network of intra and extra regional partnerships, thereby serving as a "hub" for knowledge and technical expertise on matters related to sustainable energy project implementation. It will also serve as a facilitator for innovative partnerships with the private sector.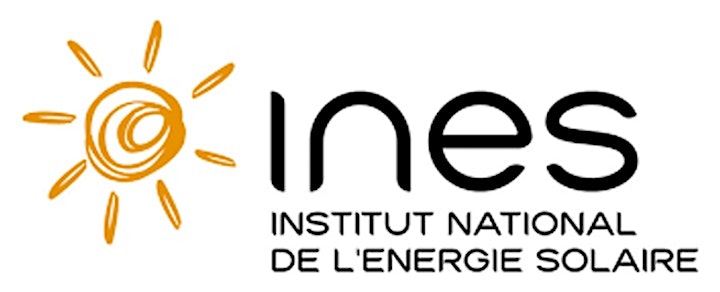 INES is a world leader in R&D, expertise and training for advanced photovoltaic solar technologies, their integration into electrical systems and intelligent energy management. Our people and partners are redesigning the future for the energy transition.