Multiple Dates
MiFID Transaction Reporting Foundation Course
Description
The London Stock Exchange Group have developed a certified transaction reporting foundation course to provide operations and compliance staff with a thorough grounding in the regulatory transaction reporting requirements. As well as detailing the regulatory reporting data standards, the course explains the systems and controls the FSA expects firms to have over transaction reporting.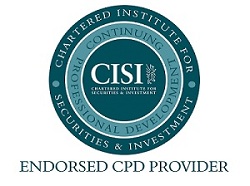 There are various course dates available over 2015/2016. All courses run from 9am- 1.00pm on the day specified. Please view the list below:
Course Dates Exam Dates
2015/2016
10 November 27 November 9 February 19 February 12 April 29 April 9 June 22 June 9 August 25 August
All course dates will be accompanied by an exam to provide evidence that the candidates have reached an appropriate level of understanding. The exam runs from 9am-10am on the dates listed above.
NB: You will be scheduled to sit the exam in the same month that you take the course. All attendees must ensure they are available for both the course and the relevant exam per the dates listed above. Any attendee not available for the exam must pay an additional £100 re-sit fee.
Course Details
The foundation course provides training on all the elements essential in meeting the FSA's transaction reporting requirements including:
Background to the transaction reporting requirements
Why the FSA requires transaction reports

Relationship with other EEA regulators

Possible regulatory action following breaches
Transaction Reporting Basics
- Who is obliged to report
- Fund Manager exemptions
- What transactions need to be reported
- What instruments need to be reported
- Transaction reporting scenarios
- How trading capacity, buy/sell indicator and counterparty fields work together
Data Standards for all the reporting fields

- Cash instruments
- Exchange traded derivatives – ISIN and Alternative instrument Identifier(Aii)
- OTC derivatives
Systems and Controls over transaction reporting
- Importance of reference data
- Documentation
- Reconciliation
- Governance; roles & responsibilities
- Management Information


The FSA expects firms to have appropriate training for staff in transaction reporting as part of their systems and controls. The London Stock Exchange Group Transaction Reporting Foundation Course provides perfect evidence that this requirement has been met.
Cost:
£500 plus VAT (UnaVista client rate)
£700 plus VAT (non-UnaVista client rate)

NB: UnaVista clients will be invoiced the fee. Non-UnaVista clients can pay by credit card.
Course Tutor - David Nowell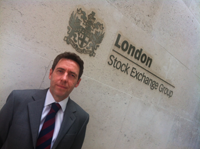 David Nowell is Head of Industry Relations and Regulatory Compliance at the London Stock Exchange. He has over 20 years financial services experience on both sides of the regulatory fence, having worked previously for the FSA, Reuters and Credit Suisse. At Credit Suisse, he was Transaction Reporting Manager, responsible for ensuring compliance across all aspects of the reporting process and advising on new regulatory requirements. Prior to this, Nowell was a Technical Specialist within the Transaction Monitoring Unit at the FSA, where he was responsible for shaping the transaction reporting rules and providing guidance to UK firms. David was the FSA's representative on transaction reporting in Europe for a number of years where he was intimately engaged in policy negotiations with other regulators, giving him a unique insight into the policy making process and the regulators' expectations of the industry.


Who is this course suitable for?
This course is suitable for anyone who transaction reports. It is a foundation level qualification. This must be completed before attending the advanced course.
Other courses you might be interested in
UnaVista and the London Stock Exchange run a number of other courses on both financial regulation and the UnaVista platform, please check the website for the most up to date times. Courses being run include:
· FSA Firm Visit Preparation
· EMIR Reporting Foundation Course
The fortnightly MiFID Technical Platform Training WebEx sessions provide technical training on how to use the UnaVista platform to create transaction reports. The session inludes demonstrations on navigating through the application, drilling into your data as well as managing and resolving exceptions.
Please note: These sessions are only open to UnaVista Clients. You will not be able to join the session if you are a non-Unavista client.
UnaVista MiFID Platform Training WebEx Sessions - UnaVista Clients Only
Please contact us on +44 (0)20 7797 1214 for further details on our products and services.
If you are interested in any of these courses please take a look at our website for details of the next available session.
Can't attend this time? Register your interest here for the next Transaction Reporting Foundation Course.
Before booking, please ensure you have read our cancellation policy.
Organiser of MiFID Transaction Reporting Foundation Course