Migration Research at Sheffield Annual Lecture - Professor Alexander Betts
Description
Migration Research at Sheffield Annual Lecture
"The Economic and Political Lives of Refugees"
By Professor Alexander Betts
Thursday June 9th, 2016 / 5:30pm / The Diamond Lecture Theatre 6
In the context of the global refugee crisis, there remains a tendency to perceive refugees as passive victims, in needs of humanitarian assistance in camps or social security in Europe. Underlying this is a simple misguided belief that refugees are an inevitable burden rather than a potential benefit to host societies. While academic work on Refugee and Forced Migration Studies has examined the lived experiences of refugees, it has rarely explored the economic or political lives of refugees themselves. Drawing upon original research with a focus on refugees in Africa, this lecture will show the conditions under which refugees can be reconceived as making economic and political contributions, and the implications this has for refugee assistance policies around the world. The presentation will draw upon research in two forthcoming co-authored books, Refugee Economies: Forced Displacement and Development (Oxford University Press, 2017) and Mobilising the Diaspora: How Refugees Challenge Authoritarianism (Cambridge University Press, 2016).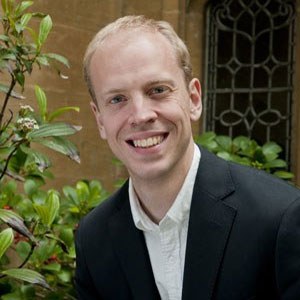 Bio
Alexander Betts is Professor of Forced Migration and International Affairs and Director of the Refugee Studies Centre at the University of Oxford. His research focuses on the politics and economics of refugee assistance. He is author or editor of numerous books, including Protection by Persuasion: International Cooperation in the Refugee Regime (Cornell University Press, 2009), Refugees in International Relations (Oxford University Press, 2010), Global Migration Governance (Oxford University Press, 2011), and Survival Migration: Failed Governance and the Crisis of Displacement (Cornell University Press, 2013). His articles have appeared in Global Governance, Ethics and International Affairs, Perspectives on Politics, and the Journal of International Relations and Development. He has written for Foreign Affairs, the New York Times, and the Guardian, and appears regularly on the BBC, CNN, and Al-Jazeera. He has held visiting research and teaching positions at Stanford University, University of Texas at Austin, and the Universite Libre de Bruxelles. He previously worked for UNHCR and as a consultant to UNDP, UNICEF, OCHA, IOM, and the Council of Europe. He is founder of the Humanitarian Innovation Project and has been an Advisor to the World Humanitarian Summit. He is a TED speaker and a World Economic Forum Young Global Leader.
He can be followed on Twitter at @alexander_betts
Watch Professor Betts' latest TED talk here
*The lecture will be followed by a drinks reception in the ICOSS Foyer.
*Professor Betts' lecture also forms the keynote address of the 2nd Postgraduate Conference on Migration.
Follow the discussion at #Bettsrefugeetalk