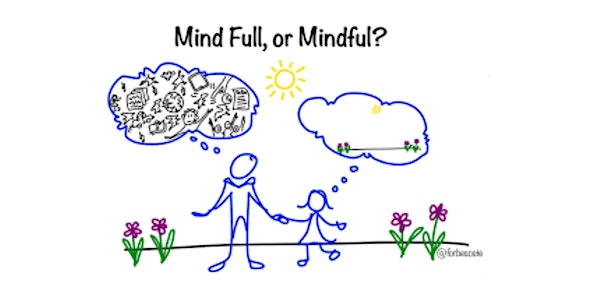 Mindfulness meditation - what is it and what is the scientific evidence?
Mindfulness meditation is NOT religious chanting nor emptying of the mind. What is this powerful technique and how can it change your life?
About this event
To most people, the term 'mindfulness meditation' conjures up an image of Hindu or Buddhist monks in saffron robes chanting and the idea of emptying the mind. While this may be a Western stereotypical view, nothing could be further from the truth.....
What is mindfulness meditation? How did religious traditions from India turn into a secular technique that has seen an explosion of popularity in the West over the last four decades? How can the way that you chew a raisin help you to battle feelings of anxiety or depression? Can mindfulness help sufferers of chronic pain? Improve the immune system and its response to a vaccine....? How could teaching it to children help them to cope with the growing pains of adolescence? And could mindfulness help to fight the deterioration of the brain that comes with ageing...?
In this talk, I will review the background to the rise of interest in mindfulness meditation, provide a brief overview of what a standard 8-week course involves and review the increasing amount of evidence that is demonstrating how it can help combat problems with mental health, chronic pain and even the effects of ageing......
If you want to see recordings of previous talks in this series, please go to this YouTube channel on which you will find two playlists, one for the talks in 2020 and the other for the talks in 2021 - if you subscribe to the channel, you will automatically get notifications whenever any recordings are uploaded:
https://www.youtube.com/channel/UC7hfjGv3Qx1G0ULygi0zy8w