Description
Visit the RCP museum with extended opening hours until 8pm. On view will be the new temporary exhibition 'Under the skin: Illustrating the human body' ; a pop-up display exploring the artistry and innovation of anatomical illustration from the medieval world to the present day.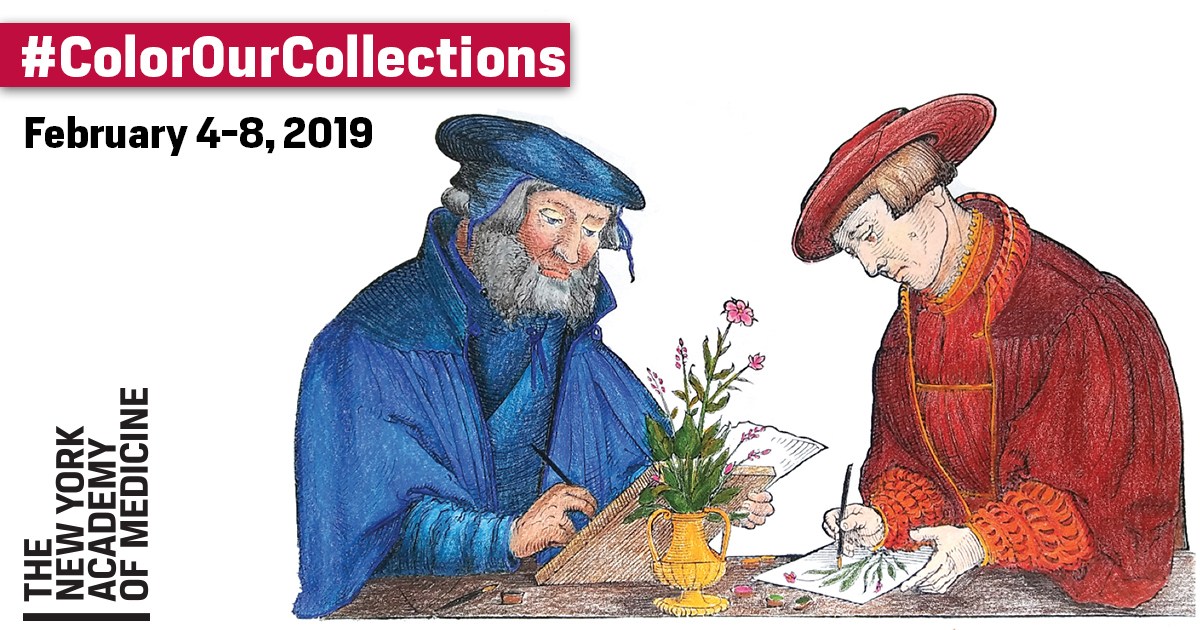 This late opening is also part of #ColorOurCollections: a week-long colouring fest on social media organised by libraries, archives, and other cultural institutions around the world!
Get creative using materials from the Royal College of Physicians collections with free colouring content from the rare books and archives, or find your own favourites and give them some colour! Share your creations with the hashtag #ColorOurCollections. All materials will be provided.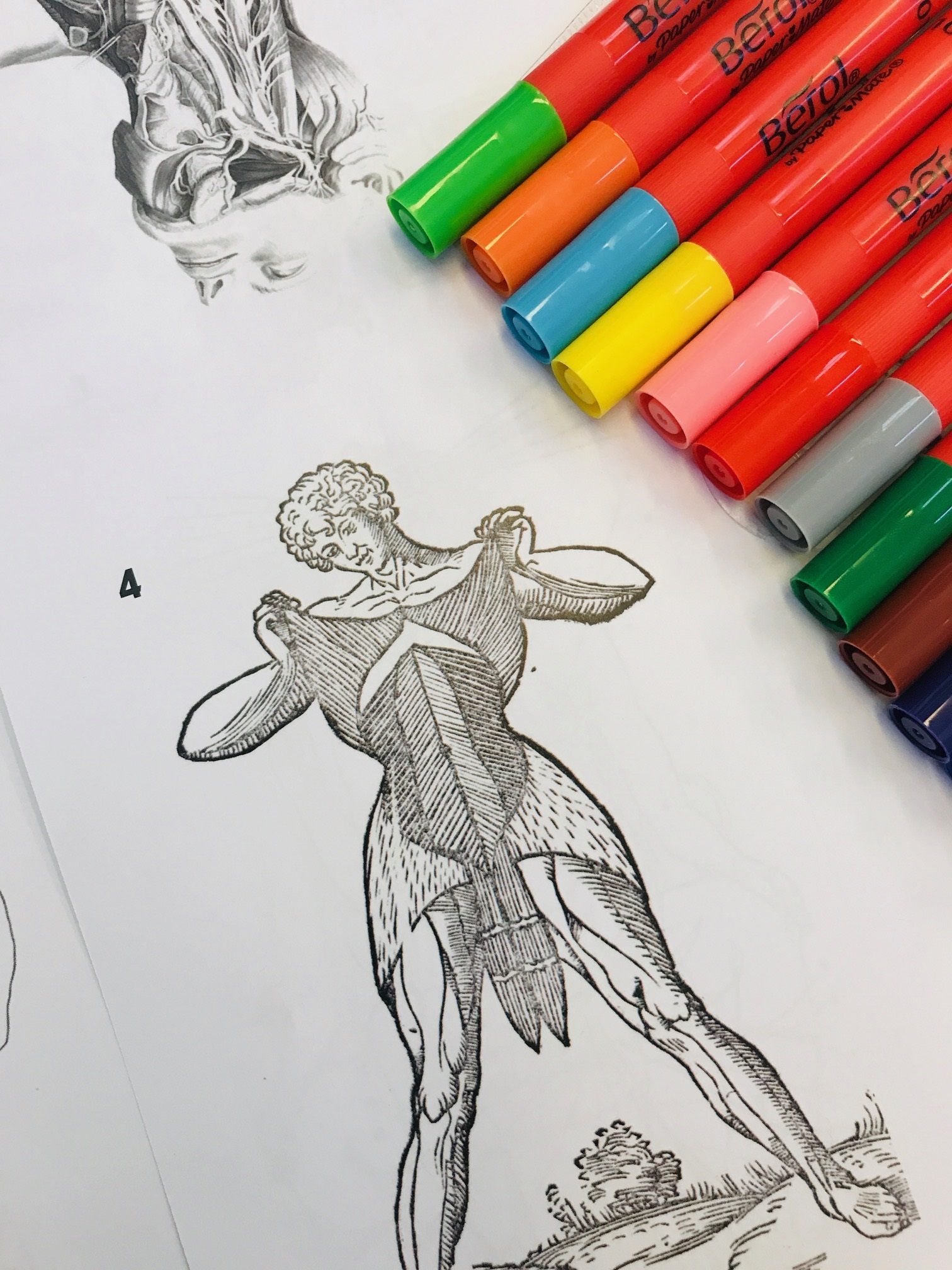 See also around the building and museum the RCP's portrait collection, silver display and medical rarities such as the Symons collection of self-care instruments and medical apparatus, the Hoffbrand collection of apothecary jars and the Prujean chest of surgical tools from the time of the English Civil War.

Don't miss our rare set of anatomical tables on the 2nd floor; an extraordinary set of 17th-century human remains, providing a fascinating insight into dissection and discovery in anatomy.

Admission is free and open to all anytime until 8pm.