Description
Meet our Female Founders Ambassadors and hear inspiring stories about their businss challenges and successes!
Stephanie Joslin, Forest Bake
Former PA, Stephanie Joslin always enjoyed baking and wanted to take her passion to the next level. After completing a number of baking and cake decorating courses she founded her business, Forest Bake offering a variety of high-quality cakes (including vegan and gluten free), luxury chocolates and biscuits. She also runs Vintage Afternoon Teas and offers baking and cake decorating lessons for mums and kids. (Pick up some of her goodies at our gift sale at this event!)
Lisa Seagroatt, HR Fit for Purpose
Prior to starting her HR business, HR Fit for Purpose, Lisa Seagroatt worked in senior management in the private, public and charitable sectors. Following a bullying experience in her workplace, and a subsequent period of ill health due to work related stress, she decided to set up her own HR consultancy. She is passionate about educating companies in the importance of creating a healthy workplace culture and investing in their workforce. Her achievements have recently been recognised by the Business Woman Awards 2019 as a finalist in the Best Woman in Business Services category and she has recently been appointed as a Volunteer Enterprise Adviser at Enfield County School working with their careers team.
Maja Dimova-Handley, Spicy Lemon London
Maja has a solid track record in Interior Design and is passionate about interiors and artisan products. She founded Spicy Lemon London in 2015 and having formed collaborations with various renowned UK artists, she launched a range of luxury décor, homeware and bespoke ceramics - exclusive to Spicy Lemon London. She will be selling a selection of her range at this event.
Abisola Christos- Wahab, Majestik Foods (UK) Ltd
With a background in business finance, Abisola Christos- Wahab founded Majestik Foods (UK) Ltd with her husband in 2003. The business initially focussed on event catering, however, in 2016 Abisola decided to concentrate on creating her own authentic cooking sauces. She experimented with various recipes and eventually launched Jollof Rice Sauce - a delicious blend of red peppers, tomatoes, onions, herbs and spices - saving African food lovers the long process of making their own! She now sells the sauce online- and will be selling at this event too!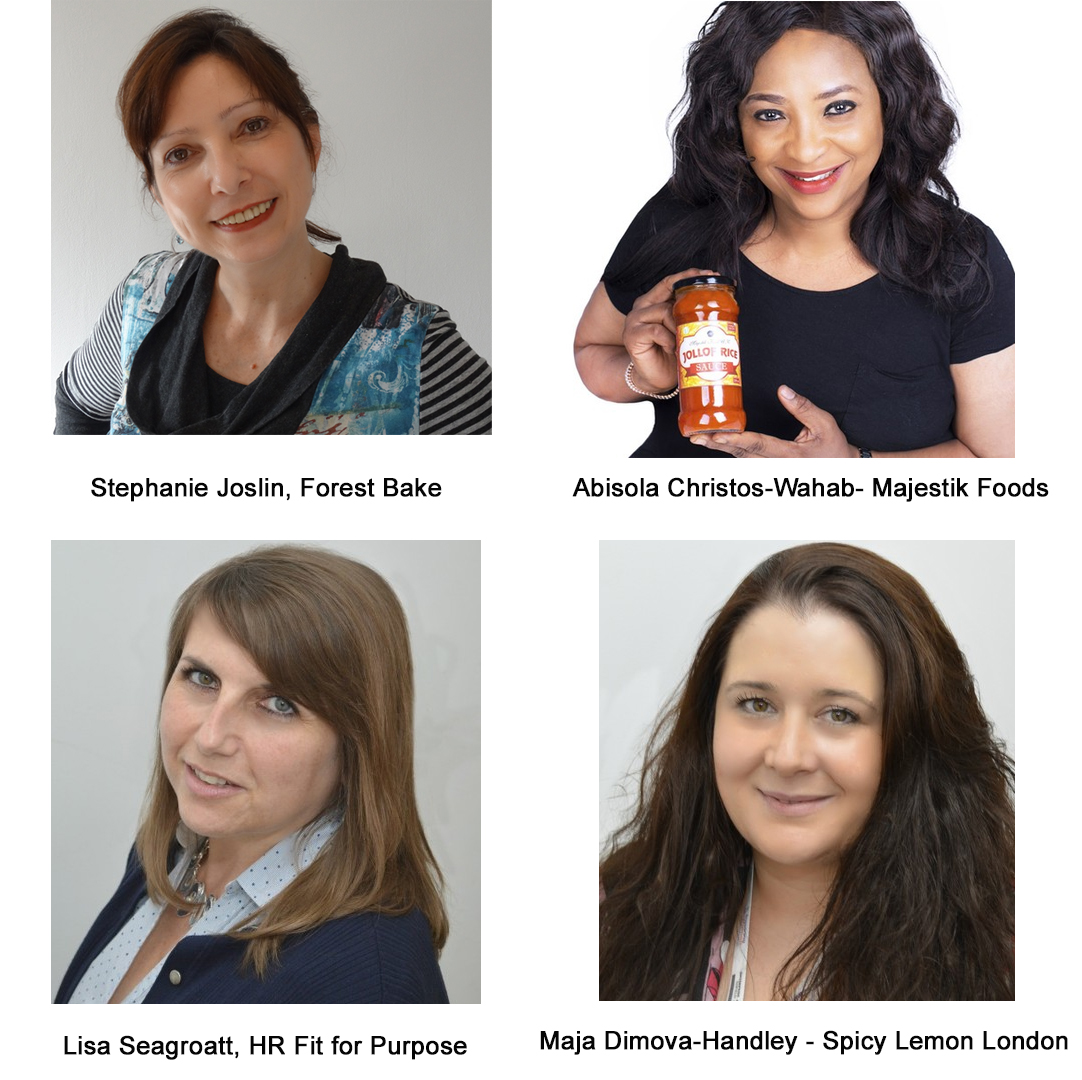 Other seminars on the day include:
10 Steps to Improve Your Online Presence
Top Tips for Starting & Growing Your Business- Free Taster Seminar

Photography: We may take photographs at this event which will be used for promotional purposes. If you do not wish to be photographed, please let us know on the day.