Description
Join us for the next Native Meetup in Manchester, hosted by School of Electronic Music!
Expect an exciting day packed with fun, informative sessions, practical advice, and brilliant networking opportunities. Get hands-on with the latest music production tools, try out the tips from expert tutors, and learn from your peers and a team of users. We would also encourage you to join our
Native Meetup UK Group here.
If you have any questions, please email
marketing.uk@native-instruments.co.uk
and we will respond ASAP. If you'd like to join the Manchester Core Team you can also
apply here.
---
Schedule

Doors at 6pm, opening and orientation of the evening at 6.30pm. 1-hr workshops will take place from 6.30pm. These are:
6.30 - 7.30pm
2A - MIXDOWN & MASTERING - bring your music along and get some critical and constructive feedback! - with Ian Stewart -
Founder of Blueprint Studios
2B - MASSIVE X - sound design and production - with Eliot - Core Team
2C - KOMPLETE - music production exploration - with Matthew - Core Team
Studio 1 - MASCHINE - digging deep - with Des - Core Team
Studio 3A, 3B and 3C - MASCHINE JAM - learn to make beats and live jam! (with Rocco - SEM Maschine Tutor and Craig - Core Team
DJ Lab - TRAKTOR - digital DJing workshop - with Neil - Core Team
7.30 - 7.45pm
Relax, network, and meet your fellow Meetup attendees in our ground floor student space. There'll be free tea, coffee and biscuits!
7.45 - 8.45pm
MASSIVE X - in-depth review and Q+A session with Chris Kolev - SEM Audio Engineering Tutor.
8.45pm - end
After the MASCHINE session there'll be further opportunity to have a drink and socialise, along with chatting to Product specialists about products you may have questions on.
---
Tiered Tickets
Meetups are now offering a new ticket system to help enhance your time at Meetups! There are still free tickets, however, you now have the option to have a more tailored experience, including getting 1-2-1 mentoring time to discuss your specific project, add expansions to your ticket, and exclusive NI merchandise.
You can now get private 1-2-1s with NI specialists to support your project and workflow for 30 minutes of tailored support. With your 1-2-1 you will also get a free add-on expansion (worth £44) and option to include an exclusive, limited edition NI t-shirt added to your ticket.
When you purchase a ticket with a 30-min 1-2-1 you will need to input some information regarding what you'd like to learn beforehand via our Google Form. We will get in contact with you to discuss your 1-2-1 session and deploying your chosen expansion!

Check out the below tiers!
Tickets £45 - Admission + Expansion Pack of your choice (worth £44) + Limited Edition NI T-Shirt (worth £20) + 30-min 1-2-1 with an NI product specialist (worth £25) (total RRP: £89!)
Tickets £35 - Admission + 30-min 1-2-1 with an NI product specialist + NI t-shirt (total RRP: £45)
Tickets £15 - Admission + Limited Edition NI T-shirt (total RRP: £20)

Tickets £0 - Admission to event

Notes
General admission is subject to capacity - we recommend to get down early to avoid disappointment.
The T-Shirts come in S/M/L/XL sizes - we will ship these to your address!

The 1-2-1 is for a unique and specialised session covering your exact needs, and will be with an NI product specialist. You can ask them about Traktor, Komplete and Maschine, as well as broader topics such as mixdown, mastering, critical track feedback and ways to improve your music.
The free

expansion pack

can be one of your choice, up to an RRP of £44 /

€49.
If you have book a 30-minute 1-2-1 with a specialist included with your NI Meetup Ticket, then these will take place from 7.45pm onwards. Your tutor will liaise with you to confirm an exact time.
*due to unforeseen printing issues, the T-shirt will be delivered to your address after the event!
T-shirt designs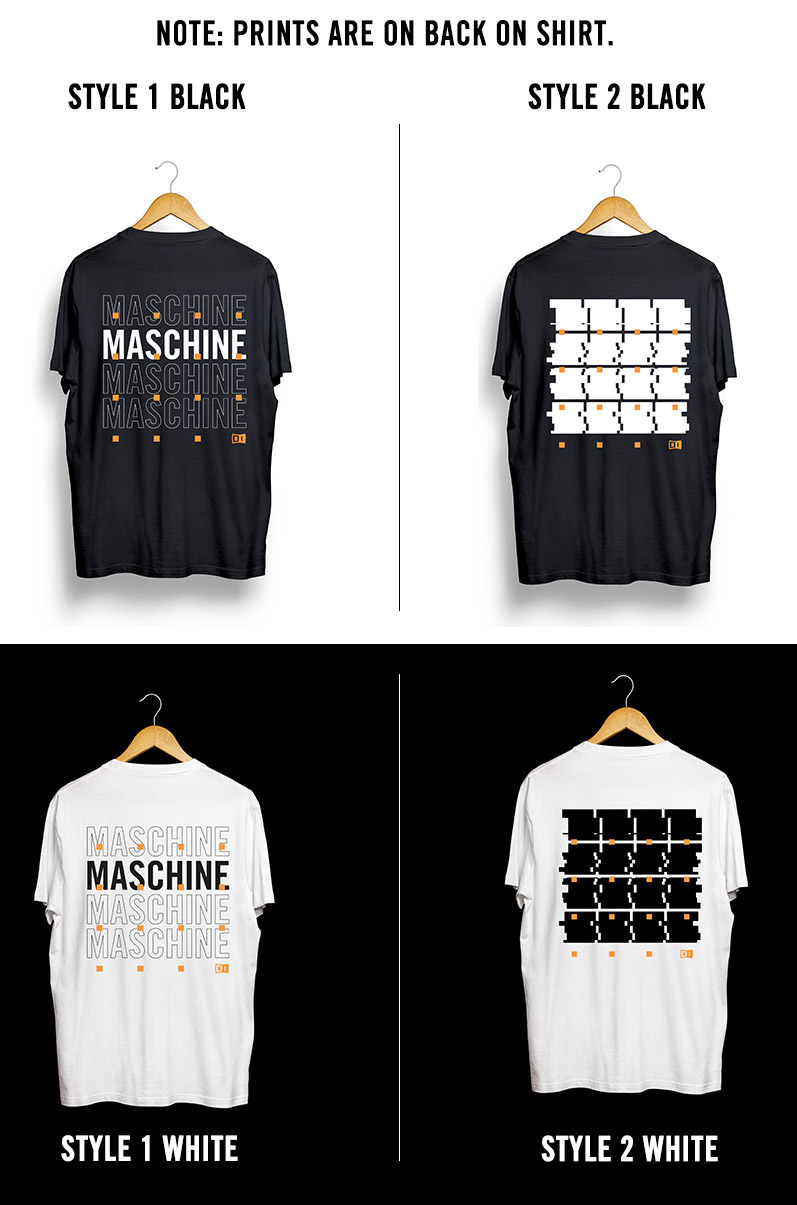 _