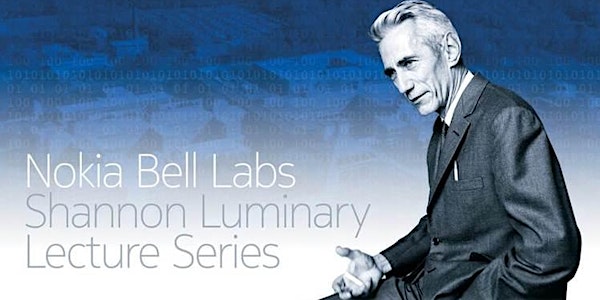 NOKIA Science and Spritz Vol. 8! ML for artists + Shannon Luminary Lecture
Location
Nokia Bell Labs
Broers Building
21 J J Thomson Avenue
Cambridge
CB30FA
United Kingdom
Description
ML for artists + Shannon Luminary Lecture
In preparation for the Shannon Luminary Lecture, Nokia Bell Labs Cambridge is happy to offer a pre-lecture. This features the artist and programmer Gene Kogan and is fuelled by Aperol Spritz and proper Sicilian food.
@ 5.15pm Machine learning for artists. Gene Kogan will review the last two years of inroads made by machine learning into domains of interest to artists, designers, musicians, and people in creative professions. Combined with the appearance of powerful open source frameworks and the proliferation of public educational resources, the once esoteric subject has become accessible to far more people, facilitating numerous innovative hacks and art works. The result has been a virtuous circle, wherein public art works help motivate further scientific inquiry, in turn inspiring ever more creative experimentation. Included in the talk will be several real-time demos, and a survey of notable artworks and relevant research frontiers.
@6.45pm Shannon Luminary Lecture. Stephen Friend will address the roles of art and technology in understanding the implications of a future in which artificial intelligence, along with massive crowdsourced data, will reveal novel insights empowering our choices and may pose ethical dilemmas. Stephen Friend is a leading member of the Apple Health team and Chairman of Sage Bionetworks. His breakthrough research from the first discovery of a cancer susceptibility gene in the 1980s to the launch of a vast collaboration of researchers to transform genetics research, aims to tackle diseases at a fundamental, genetic level.