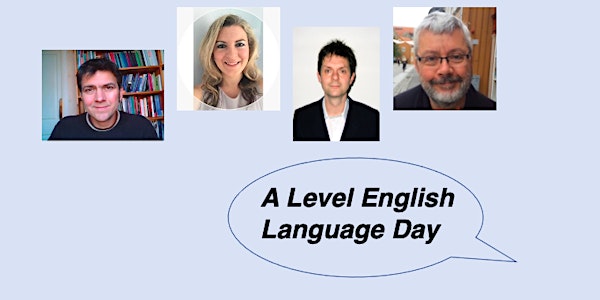 Northumbria A Level English Language Day
Location
NE1 8ST
NORTHUMBRIA UNIVERSITY
Lecture Theatre 031
NEWCASTLE UPON TYNE
NE1 8ST
United Kingdom
An opportunity to explore further key topics which are focused on in A Level work and to hear about careers for linguists
About this event
Note: please email Billy Clark billy.clark@northumbria.ac.uk to indicate how many staff and students from your school will be attending
The day provides an opportunity for Year 12 English language students to explore further key topics which are focused on in A Level work and which might be the focus of investigative project work. There is a session on varieties of English around the world, one on language and thought, and one on social and regional variation. These sessions present key ideas from previous studies and consider ways of finding out more.
There will be a session on careers for linguists, which will include information on projects our students have worked on during and after their studies with us at Northumbria.
At the end of the day, a panel of experts will respond to questions from students.
There will also be a chance to meet current students during the day.
Find out more here: https://northumbriaenglish.org/2022/06/08/a-level-english-language-day/