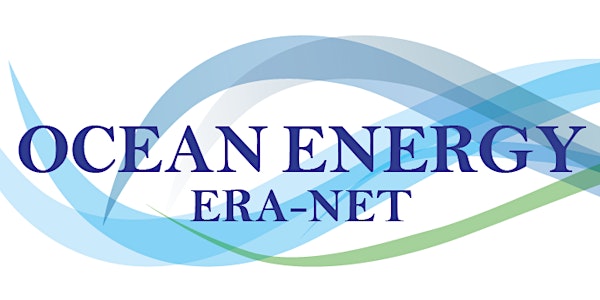 OCEANERA-NET FINAL CONFERENCE. 'Breaking Through - Innovation and Collabor...
Location
Radisson Blu Hotel
80 High St
The Royal Mile
Edinburgh
EH1 1TH
United Kingdom
Description
OCEANERA-NET FINAL CONFERENCE
Breaking Through : Innovation & Collaboration in Ocean Energy
TUESDAY 30TH JANUARY 2018 & WEDNESDAY 31ST JANUARY 2018
RADISSON BLU, ROYAL MILE, EDINBURGH, SCOTLAND
'Breaking Through' is the Final Conference of the OCEANERA-NET project which, with the support of the European Union through Framework Programme 7, has supported collaboration and innovation in ocean energy through 2 joint calls and a range of events and activities
PROGRAMME
We have curated an exciting, interactive, innovative and informative programme of events of two days to celebrate the successes of the OCEANERA-NET project and to discuss the way ahead in the ocean energy sector.
Themes
Throughout the Conference, activities, discussions and presentations will focus around 3 key themes:
How do we address sector challenges and successfully scale up ocean energy technology and businesses?
How are businesses, funding bodies and research organisations approaching these challenges?
What messages do we want to give to the outside world?
Conference

Hear from expert speakers reviewing future sector opportunities.
Gain insight from keynote industry speakers from the Ocean Energy and other sectors.
EU Policy perspectives from the European Commission.

Contribute to a panel discussion – '

WHAT NEXT?' – how does the sector move forward?
"UNCONFERENCE"
How does the ocean energy sector breakthrough? Join a facilitated open innovation-style workshop where YOU set the Agenda / YOU discuss/ YOU decide. The Unconference principle is one where topics are generated by participants, and breakout groups are formed based on interest and relevance. Here is a recent example: British Water. Unconference 2017
20x20 Innovation Sessions
Hear and discuss how OCEANERA-NET funded collaborative projects have addressed ocean energy challenges. Short, visual informative presentations delivered in rotating sessions.

Networking
Opportunity throughout the Conference, including using a 'Supply Chain Wall' to add your details and link up with new organisations.
The Conference is free to attend.


OCEANERA-NET is the Ocean Energy European Research Area Network. The project is funded by the European Union through Framework Programme 7. It comprises a network of 15 national and regional funding agencies. The objective of OCEANERA-NET is to coordinate activity between European countries and regions to support research and innovation in the ocean energy sector.