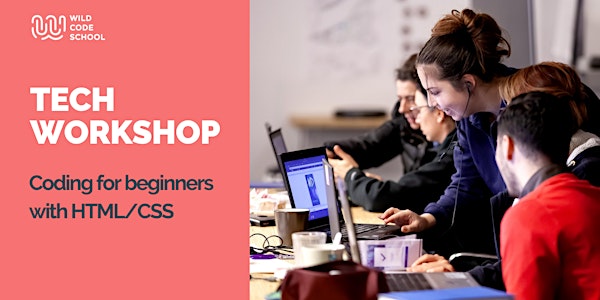 Online Tech Workshop - Coding for beginners with HTML/CSS
HTML and CSS are essential to becoming a web developer, so who said we can't have a little fun while learning it?
About this event
🔎 Agenda
Live demonstration by an instructor:
- Learn key concepts: HTML, CSS, JS, Front-end/Back-end
- Create your first elements: HTML page structure, table, form and CSS for the design.
Workshop will end with exercises that you can do on your own to continue practicing.
⚠️ Pre-requisites
This workshop is for beginners! No programming knowledge is required.
👨‍💻Live Video Session
Join the Live video session by:
- Connecting to the Google Meet platform (link will be shared after you have completed your registration)
- Using headphones & a microphone
**** Free but compulsory registration on Eventbrite: https://www.eventbrite.co.uk/o/wild-code-school-30004457202
We look forward to seeing you online!
Wild Code School Team