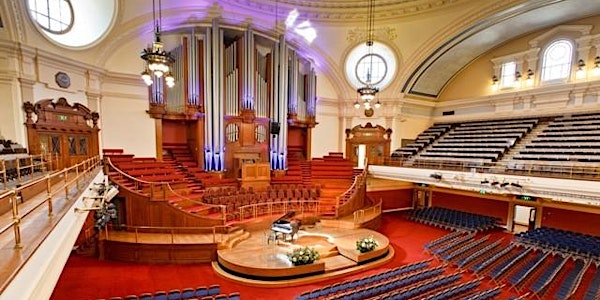 Open Church House & Anniversary Service of Thanksgiving and Celebration
Location
Methodist Central Hall Westminster
Storey's Gate
London
SW1H 9NH
United Kingdom
Open Church House at 86 Tavistock Place and A Service of Thanksgiving and Celebration of the URC's 50th anniversary
About this event
On Saturday 1 October 2022, join us in London to give thanks and to celebrate the URC's 50 years.
From 10am-1pm at United Reformed Church House at 86 Tavistock Place, London, an Open Church House event will be held, with dozens of activities and crafts related to the jubilee including: a Living Library, our Mersey Synod with LICC/LYCIG, Free-to-Believe, GEAR, the URC History Society and Westminster College Cambridge, a Prayer Labyrinth, an Enquirers' Conference, Greenbelt, a cafe, Christian Aid, Roots for Churches, Single Friendly Church, The Trussell Trust, an exhibition from the archives, Church Related Community Workers offering activities around Café Church, community work and engagement, many staff teams offering conversations and discussion activities, Fresh Expressions plant-based activities and reflections, badge-making and craft activities, a puppet show, an exhibition of Reform magazine's 50 years, the URC Bookshop and more.
Between Church House and Methodist Central Hall there is a Walk to Westminster with self guided tours for all ages packed with buildings of interest to the Church and things to find for younger walkers.
At Methodist Central Hall Westminster, London, from 2.30pm, where the Uniting Assembly of the URC took place in October 1972, a service will take place to give thanks and to celebrate the five decades of the United Reformed Church.
Tickets for all of these events are free. Please book them now to avoid disappointment.
Once booked, you will receive an email from Eventbrite which you must bring on the day - either printed out or on the Eventbrite app - to gain admission to the venues.
If you have any questions, please email 50@urc.org.uk.