Description
*Eventbrite bookings will close at 5pm on Friday 20 September, but Open House visitors are welcome to drop in anytime Saturday 21 September between 10am-5pm*
Take an expert-led guided tour of the Grade I listed building, explore our stunning medicinal garden, experience drop-in artist workshops and see the final day of special exhibition 'Catch your breath'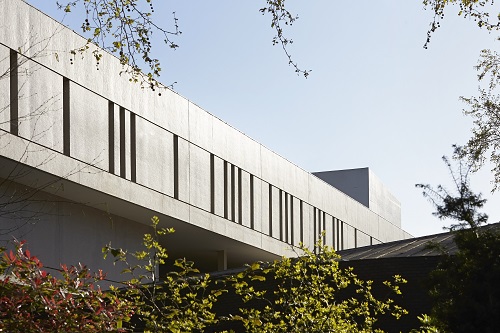 Explore Denys Lasdun's masterpiece
The Royal College of Physicians is one of London's most provocative modern buildings. Designed by British architect Sir Denys Lasdun (1914-2001), the RCP is one of only a very small number of Grade I listed post-war buildings in England. The design was commissioned in 1959 with the doors opening in 1964 making it the Royal College of Physicians' fifth home since our foundation in 1518.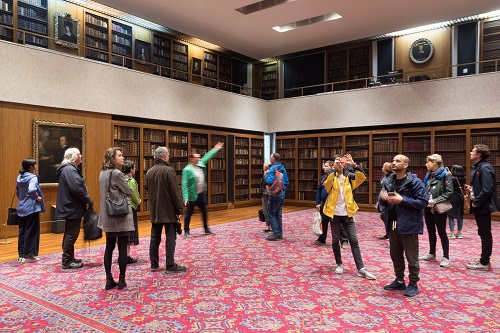 Guided Tours
Expert-led, guided tours of the building will run on the hour throughout the day. They last approximately 60 minutes, covering the intertwined history and architecture of the Royal College of Physicians. All guided building tours are free and pre-book only. Additional multimedia guides are available from the registration desk for self-guided tours.
British Sign Language (BSL) guided tour
Deaf architect, Martin Glover will lead a BSL tour of the RCP at 3.30pm for deaf and hard of hearing visitors. This tour will be led in BSL only, please only book if you are a BSL user. Pre-book only, places are limited. Please get in touch if you have any questions about this tour via: history@rcplondon.ac.uk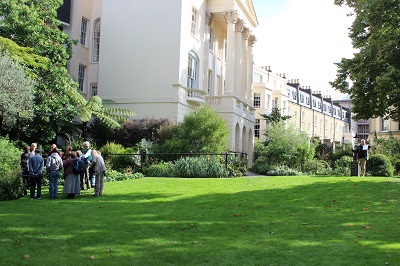 Discover the medicinal garden
The Royal College of Physicians' garden contains 1500 species of plants, all with links to medicine. The myriad stories they tell come from diverse cultures, different countries and from every age in recorded history. The beautifully designed space is a wonderful haven of calm in the centre of London. Its unique and bespoke collections of plants offer living examples of the history of medicine from the era of the pyramids of Egypt to today's life-saving prescription drugs. Continuous garden tours running all day, booking not required.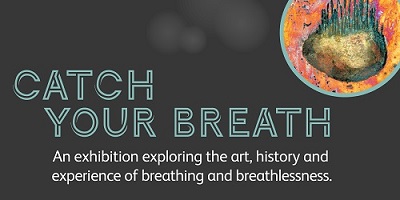 Open House London is the final opportunity for visitors to see the exhibition 'Catch your breath', exploring the art, history and experience of breathing and breathlessness.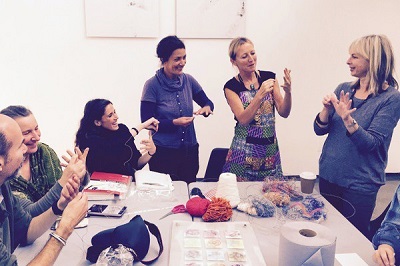 Catch your Breath! Artist workshops
Join artist Jayne Wilton to explore several printmaking techniques used in her work using clay, ink and printing to record traces of your breath. Throughout the day visitors will have the opportunity to drop into the open studio and record their breath in both 3D and 2D using print making processes and clay modelling.


Open House London
Open House London is the world's largest architecture festival, giving free public access to 800+ buildings, walks, talks and tours over one weekend in September each year. Open House was founded in London in 1992 and its ethos remains the same as it was then: Giving free access to London's best buildings as a way of inspiring the public about the benefits of great design.
New RCP café
The new RCP café 'Regent's Perk' can be found on the LG floor to purchase hot and cold drinks, sandwiches and snacks.
Accessibility
The Royal College of Physicians is fully wheelchair accessible. Lifts and ramps are available in the building and medicinal garden.
Facilities
Accessible toilets

Baby changing areas

Cloakroom
Assistance dogs are welcome
If you have any questions about accessibility, please email history@rcplondon.ac.uk