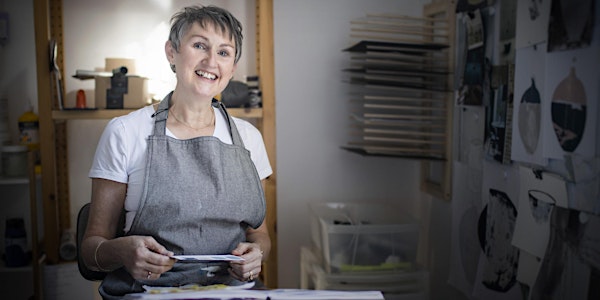 Visit my studio, see my latest work and we can chat about what inspires me!
About this event
As part of OS Notts 2021 I'd like to give you a chance to visit my working space and to see my recent work. I'd like you to feel relaxed and safe in my studio and to have a chance to see my paintings and collages and to learn more about what inspires me.
As we need to adhere to rules of social distancing and to be covid safe I've decided to make this an appointment only event. I will wear a mask and would ask you to do the same, the room is well ventilated with a sash window which will be open. Hand sanitiser is available and there is a QR code on the entrance door. I have had to limit numbers to 2 people per visit in order to keep to social distancing rules and when you select a date to visit you will be asked to select a 1 hour time slot, sorry that seems a bit formal but its the best way to do it at the moment.My studio is located on the first floor and there is no lift available.
I'm located in the heart of Southwell, next door to the historic Southwell Minster and the Minster Refectory if you need refreshments! I'd love to see you!