Description
OPEN STUDIOS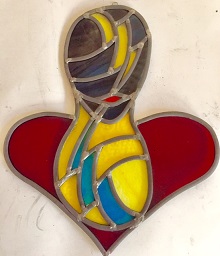 Blessed are the cracked, for they let in the light.
- Groucho Marx
London South Bank University's first Artist in Residence Xavier White invites you to his Open Studios from December 9th-16th at London South Bank University. Xavier's work stimulates new ways of thinking, seeing and engaging with caring in areas of compassion and resilience.
'At the Open Studios event you will be able to have a rare insight into the various working drawings and practices of our resident artist who brings a whole new 3 dimensional approach to teaching students and staff about the art and neuroscience of caring' states Professor Sally Hardy who with Pro Dean Professor Warren Turner has initiated and supported this innovation at the School of Health and Social Care.
The Open Studio event provides a tour of the artist's studio space and new pieces of work at their various stages of creation.
Art mentor Angela Morris-Winmill (who provides specialist support to Xavier himself a traumatic head injury survivor) says; "Working on the residency is great for me as it allows me to bring my skills to support Xavier who has so many creative ideas. My role is to focus these into new creative pieces for another art installation show planned at LSBU in February 2017".
There are 12 free tickets per tour date.
I hope to see you there.