Event Information
Refund policy
Contact the organiser to request a refund.
Eventbrite's fee is nonrefundable.
Faith In Strangers is proud to provide a platform to stream exclusive content curated by and for the 'Our Music' fundrasier for Our Kitchen.
About this event
Faith In Strangers is proud to support and provide a platform to stream exclusive content curated by and for the 'Our Music' fundrasier for Our Kitchen.
This unique shindig, is a curation of exclusive music and visuals featuring Mark Stewart, Janine Rainforth, Sad Man and Liotia, Uncle Festival On Acid, BombArt as well as an interview with Sharon Goodyer and Ben Millar from Our Kitchen conducted by John Robb. All ticket proceeds go to support Our Kitchen's work in Thanet and cost a minimum of £5 but we encourage you to pay what you can afford via the donations payment. For more, visit Our Kitchen On The Isle Of Thanet
Our Kitchen helps people in Thanet who are struggling to get a healthy, nutritious diet. Over 27% of Thanet's children live in poverty, yet food becomes an issue that is often overlooked. People who visit get good quality foods at about 40% of the normal supermarket cost, customers leave with a sense of dignity as well as a full shopping bag. Our Kitchen also helps with this with Meal Kits and Recipe Cards via its shops in Margate and Ramsgate.
"Our Music"
Is a compilation album featuring the likes of Andrew Weatherall, Lumpen Nobleman, Lee Scratch Perry, Mark Stewart and Adrian Sherwood, which was released through Bandcamp on Friday 4th December. It costs £5 but you can pay more if you want, or buy it multiple times as gifts for all your pals. The proceeds will go to help support Our Kitchen in its great work in the community of Thanet.
Please support this great cause, download it here
Mark Stewart
"I will be transmitting sci-fi lullabies from the haunted dancehall - "la Luta continua" -THIS is my creed."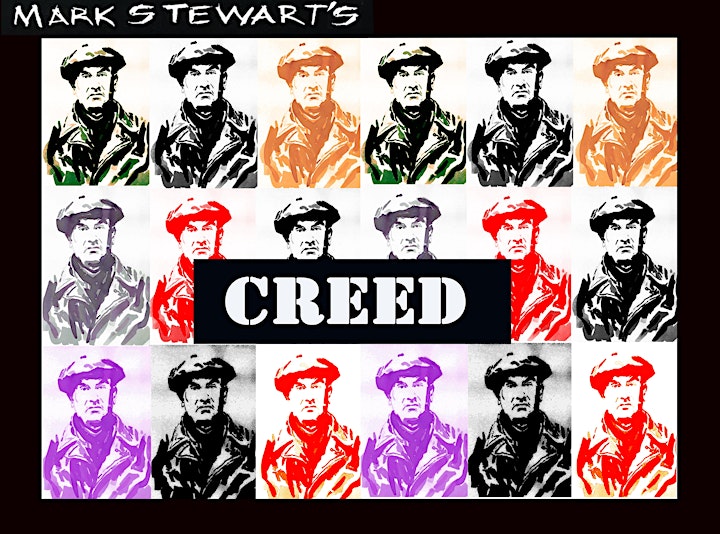 Mark Stewart is an artist, vocalist, producer and songwriter from Bristol, England. As a founding member of The Pop Group and as a soloist, Stewart has remained an anarchic and pioneering figure since the punk era, a constant source of discordance amongst the frontiers of post-punk, dub, industrial and electronic music. This is a selection of exclusive recordings taken from the current project with Patrick Dokter.
www.markstewartmusic.com
Janine Rainforth
Janine Rainforth, a founder member of the original post punk band, Maximum Joy, and more recently her own solo outfit Rainforth, and new band, MXMJoy. Tonight, she will preview a new, special piece for the night. We are very lucky.
www.rainforth.co
SAD MAN
SAD MAN is Birmingham based electronic music producer and composer Andrew Spackman. In the past 4 years SAD MAN has released 15 albums and over 160 tracks. Tonight he provides us with a special AV mix.
www.andrewspackman.com
Liotia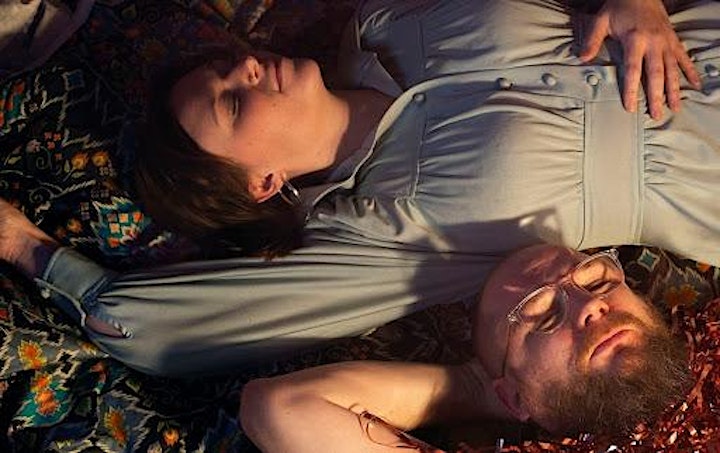 Liotia are an electro acoustic duo who combine the songwriting and haunting vocals of Abigail Hubbard with the beats and soundscapes of producer/engineer Matthew Smyth. The duo released their debut EP So Close / Yours Tonight and Blackout in 2019, which featured a remix by local superstar, Ashley Beedle. Liotia will be performing an exclusive set recorded live at Faith In Strangers.
https://liotia.co.uk/
Uncle Fester On Acid Vs. Our Music
Uncle Fester is a frequency abuser from Holland who has kindly made a special mix of the "Our Music" download. Expect angelic tops and demonic bass lines. This is a very special treat for us.
www.ufoa.bandcamp.com
BombArt
After the event, BombArt, which is one of the many projects of artist, Peter Harris will release a special remix of the Our Music album. Peter works with Lee Scratch Perry, Mark Stewart, and Meat Raffle's Warren Mansfield to help share his own vision of things with the world.
www.markstewart-peterharris-bombart.com
Faith In Strangers
Faith In Strangers are proud to work with and support an organisation who are tackling such an important issue in the local community. Faith In Strangers has new broadcast facilities at their venue that they will be using to record, mix, produce and transmit the event to a global audience. Faith In Strangers would like to take the opportunity to thank Ben Millar for creating the Our Music project and the staff of Our Kitchen for being such a shining light in Thanet.
They are gearing up for the full launch of the bar and venue in the heart of Cliftonville this May, so look out for further news about events coming soon.
www.faithinstrangers.co.uk
Date and time
Location
Refund policy
Contact the organiser to request a refund.
Eventbrite's fee is nonrefundable.