Sales Have Ended
Registrations are closed
Thanks for your interest in Oxplore Live. Ticket sales have closed but you can still watch a recording of this event on our YouTube channel - https://www.youtube.com/playlist?list=PLclYOU_uQvJO4n1Eny2zqKSBgT8K46Ran
Oxplore LIVE - a workshop for school groups. Join us from 2pm on Wednesday 7th October
About this event
Educators assemble! Transform your students into super-curricular superheroes by signing up for Oxplore's latest livestreamed event: Could there be real-life X-men?
Did you know that humans with superpowers may not be as unusual in real life as you think? From 2pm on Wednesday 7 October, experts from the University of Oxford will be sharing their superhuman knowledge on this topic. Tune in for a debate on human enhancement, live thought and memory experiments, creepy crawlies and more...
Students are encouraged to send in their own questions using the live chat feature and we'll try to answer as many as we can. Prizes for the whole class or group will be awarded for the most thought provoking questions
This event has been designed with UK school groups from Years 7-11 in mind. The only technical requirements are access to Microsoft Teams, a screen and speakers. Where possible, we suggest students participate as a class group with the web stream on a projector/interactive white board - with one teacher signing in and sending in questions on students' behalf.
RSVP for a free ticket to receive your viewing link, plus extra classroom materials to prepare for the session.
Visit oxplore.org to view our webpage on the topic 'could there be real-life X-men?'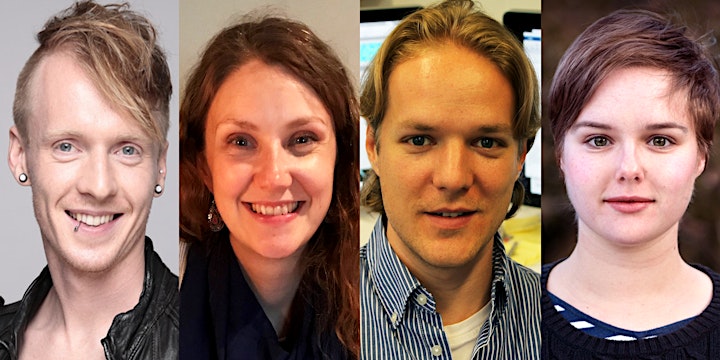 Presented by Dr Thomas Crawford
Tom is a maths tutor at St Edmund Hall with a mission to share his love of maths with the world. His award-winning website tomrocksmaths.com features videos, podcasts, articles and puzzles designed to make maths more entertaining, exciting and enthralling for all. Tom also works with Numberphile - one of the largest education channels on YouTube with over 3.14 million subscribers.
Tess Johnson
Tess is a DPhil candidate in Philosophy at the Oxford Uehiro Centre for Practical Ethics. Her research focuses on ethical questions surrounding whether we should use new genetic technologies to alter humans, and if so, how this might be done fairly and without harming future people. She loves engaging with the public and students, and using interactive interviews, student workshops and other events to hear what the world thinks about the idea of designer babies and post-humans. Her most recent interview, with Oxford Sparks, can be found here.
Dr Beth Mortimer
Beth is a Royal Society University Research Fellow based in the Zoology Department at Oxford. Her research is at the interface of materials science, engineering and biology, using physical sciences techniques to help answer biological questions about information transfer through materials. Her DPhil study was based in the Oxford Silk Group looking at spider and silkworm silks as biological materials. She was an 1851 Research Fellow and an honorary research fellow at the School of Biological Sciences at the University of Bristol, researching vibrational communication in animals, from spiders to elephants and insects to nematode worms.
Dr Juan M. Galeazzi
Juan is a postdoctoral researcher in the Department of Experimental Psychology at the University of Oxford. He previously obtained his DPhil as a member of the Oxford Centre for Theoretical Neuroscience and Artificial Intelligence. His current research focuses on exploring the neural dynamics and interactions between brain regions involved in a variety of perceptual and decision-making tasks.