Description
A one-day event which will bring together postgraduate students researching through creative practice. This event will include practical workshops and guest speakers. We aim to provide a collaborative, supportive forum in which students can discuss their research sucesses and concerns.
We will be welcoming two guest practitioner-researchers to lead workshops: Dr Joanne Scott from the University of Salford and Dr Helen Newall from Edge Hill University. For more information about their research and creative practice, please take a look at these websites:
http://www.joanneemmascott.com/
http://www.salford.ac.uk/arts-media/arts-media-academics/joanne-scott
https://www.edgehill.ac.uk/performingarts/about/staff/dr-helen-newall/
Lunch will be provided - Thanks to WRoCAH! - If you have any special requirements please contact the team once you have reserved your place.
WRoCAH students can apply for travel to Leeds via the Small Award scheme.
For non-WRoCAH students from the Universities of York or Sheffield we have a number of limited bursaries available to support PGR students travelling to Leeds. If you would like to be considered for one of these, please contact the event organisers, once you have reserved your place. Bursaries will be paid after event attendance. Thanks to WRoCAH for providing these.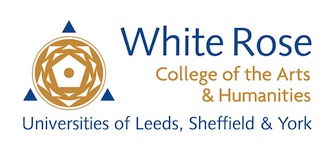 Feedback for previous events includes:
'Hugely useful!'
'To talk to others about practice as/in research is really vital'
'Really enjoyed both workshops and discussion'
'I found the workshops stimulating'
'Useful insight into other researchers' practice. Enjoyable participatory workshops.'
'Extremely helpful thank you – great specific information and debates generated from material'
'I appreciated having the discussion about redefining my own aesthetic criteria. I have questions I'd like to explore at the next session.'
'It was a brilliant day yesterday! Thank you for inviting me, I learnt a lot and it was so nice to not feel alone!'