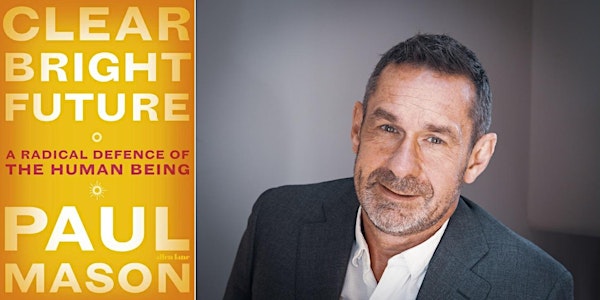 Paul Mason in conversation with Jonn Elledge
Location
Waterstones
19-21 Tottenham Court Road
Fitzrovia
London
W1T 1BJ
United Kingdom
Description
Join Paul Mason, discussing his new book, Clear Bright Future: A Radical Defence of the Human Being with New Statesman Jonn Elledge
Copies of the book will be available at a discount to all ticket-holders
Tickets £7 for New Statesman subscribers - £10 for non-subscribers

About Clear Bright Future:
A call for resistance against the politicians and corporations who are trying to exert new forms of technological control.
The key to reasserting control, Mason argues, is micro-level resistance: refusal to "perform" as the routines of market capitalism demand. As we do so, he says, we have begun to find each other and act, just as the pioneers of the labour movement did in the 19th century.
Writing Clear Bright Future led Paul Mason to a conclusion he did not expect: that it's not enough to impose ethical rules, safety standards and prudent regulations on the new technologies. We have to rekindle something close to a shared moral philosophy, a collective concept of our human nature that he believes is vital to shaping our resistance.
The event will be followed by a book-signing