Join us on Sunday 3rd October for a day of classic storytelling and modern art!
About this event
Local actors Halie and George will perform excerpts from well-known children's literature. Each performance will contain three excerpts after which, the audience will be encouraged to guess where the excerpts are from. Audience members who guess correctly will have the possibility of winning a special treat!
The sessions will last 30 minutes, running at 11am, 12pm, 1pm and 2pm.
Also joining us is local artist, Komal Madar. Komal will be leading a community canvas painting experience, where visitors are invited to doodle, draw, scribble and sketch what they love about West Ealing. This activity is Inspired by the Uniqlo TATE Play programme and the Gutai group of radical Japanese artists who sought to change the world through painting, performance and children's play.
A similar session will also be run in three other locations within Ealing. The four artworks will them form an installation at a local art gallery – soon to be announced. Register to hear first!
Our free activities and events offer families new ways to get creative and playfully explore art together. This activity is open to people of all ages and all drawing materials are provided for free.
There will be an eating area right by the performance space, so grab your favourite dish or snack from the local restaurants on offer and take a seat.
Seating is assigned on a first come first serve basis but there will be plenty of space to sit around the activity. By booking your ticket you will be able to receive updated as we confirm news our of restaurant partners.
Celebrating Ealing's green spaces and high streets, this free event will take place in Dean Gardens with the buzz of The Broadway setting the scene.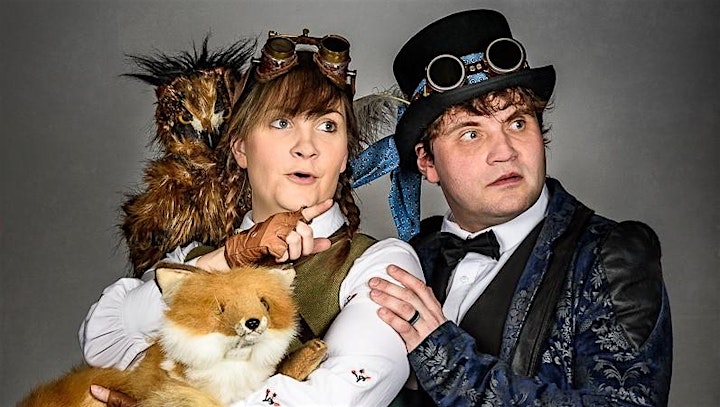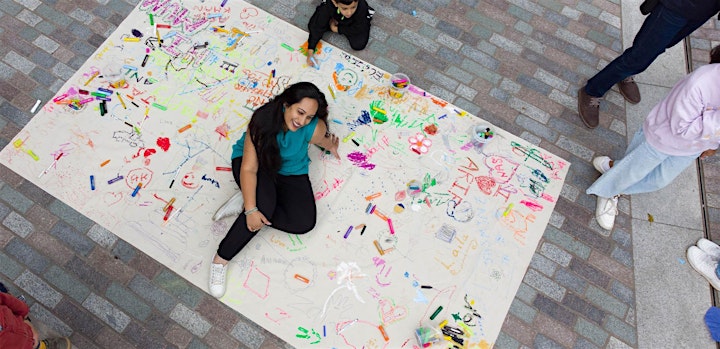 Love Ealing, Love Local
The borough of Ealing is full of great businesses which are ready to serve you. From pubs, cafés and restaurants to beauty salons and gift shops, by choosing to support local you are supporting local jobs and preserving your community.
Using campaign group Totally Locally's £5 effect, if every adult in the borough spent £5 a week locally it would be worth a staggering £72 million per year to Ealing's economy.
Local businesses not only create local jobs but also generate revenue to support local charities and fund local services such as libraries, parks and roads that benefit the whole community. They also often stock unique and locally-made items, are experts at what they do and are ready to help you with whatever your shopping needs are.
And that is not all, sourcing local goods is better for the environment and can save you time and money on travel. So why not take this opportunity to visit the high street before or after the event?
We have a full programme of events and experiences for the community lined up over the coming months. Remember to check back on AroundEaling.com and at Ealing News Extra, and follow us on social media for more announcements.
Future events
Follow the Ealing's High Streets Task Force Eventbrite page here listing for details of future events as they become available.
The free events are provided thanks to funding Ealing's High Streets Task Force has received from the Reopening High Streets Safely Fund and the Welcome Back Fund provided by the England European Regional Development Fund as part of the European Structural and Investment Funds Growth Programme 2014-2020.
The Ministry of Housing, Communities and Local Government and the Greater London Authority is the Managing Authority for European Regional Development Fund.
Established by the European Union, the European Regional Development Fund helps local areas stimulate their economic development by investing in projects which will support innovation, businesses, create jobs and local community regenerations.

Organiser of Performance & Play
Ealing's High Streets Task Force is a partnership between Ealing Council and local business community, including the three business improvement districts (Acton BID, Make It Ealing, and InWest Ealing BID), Pitshanger Village Traders Association, Southall Communities and local business owners.
The group aims to support businesses and increase public confidence in the high street, ensuring that Ealing's local businesses and town centres not only adapt and survive, but also diversify and thrive following the challenges of the pandemic. The group meets monthly to discuss key issues and drive improvements for the borough's high streets.